Willard Lee Abington, 80, of Stillwater passed into eternity on January 18, 2022. Willard was born on March 11, 1941 to Samuel and Susie Mae Lindsey Abington in Red Rock, Oklahoma.
After graduating as the first graduate of C.E. Donart High School in the class of 1961 he joined the US Army and served his country with pride.
He married Marie on July 23, 1967 in Stillwater. He spent most of his working life with Mercury Marine and much of his leisure time spending time with family, and friends. Loved going to church. Willard was a strong man of faith and was involved in the Life Changing Ministry at the Church of God in Christ.
He is survived by his wife Marie of the home and daughter Michelle Abington, and grandson Michael Abington of Stillwater. He is also survived by sisters, Irene Murray Hall of Stillwater and Lucille Pierre and her husband James of Oklahoma City. He was preceded in death by his parents and step son Freddie Alexander.
Visitation is at the Dighton Marler Funeral Home, 5106 N. Washington from 9 AM to 5 PM on February 7, 2022. Funeral Services will be at 2:00PM, February 8, 2022 at Mt Zion Baptist Church with burial to follow at Fairlawn Cemetery in Stillwater.
The family is accepting donations to help offset the cost of the funeral and medical bills. Donations can be made in his name at Dighton-Marler Funeral Home or by calling 405-372-1811. Condolences may be sent to the family via an online guestbook at www.dightonmarler.com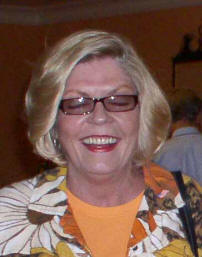 Gwen Andrews
Gwen R. Peatling, 67, died Thursday, July 28, 2011, in Tulsa, Okla. Funeral services for her will be at 10:30 a.m. at the First United Methodist Church in Stillwater, Oklahoma on Wednesday, Aug. 3, 2011. Strode Funeral Home is in charge of arrangements.
Gwen was born to Ralph Andrews and Ruby Dreessen on March 10, 1944. She graduated from Stillwater High School and attended Oklahoma State University where she received a degree in Business Administration. She worked for 19 years for Tri County Tech in Bartlesville. She was a member of the First United Methodist Church.
She was actively involved in many community activities in Bartlesville, including the planning board for Metropolitan Area Planning Commission, Board of Directors for Blue Stem Girl Scout Council, Theatre Guild, and Day Break Rotary Club.
Gwen enjoyed her Friday night get-togethers with her high school friends playing Mexican train dominoes.
She is survived by one son, Trent Peatling; two grandchildren Liberty and Reagan Peatling; and four cousins Kent Elder, Shayla Elder, David Eldridge and Dick Eldridge.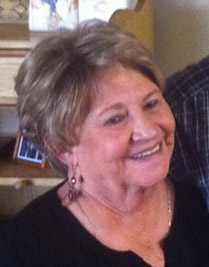 Vicki Barnes
Stillwater (OK) NewsPress, May 19, 2017
Vicki Karen Howerton, 73, went home to be with the Lord on Tuesday, May 16, 2017. She passed away peacefully at her home in Stillwater, Oklahoma after a brief illness. Her memorial service will be held 3:00 on Saturday, May 20, 2017 at the First Church of Nazarene in Stillwater, Oklahoma. Strode Funeral Home is in charge of arrangements.
Vicki was born on August 3, 1943 to Charles and Thelma Barnes in Pawnee, OK. The family moved to Stillwater, OK in 1954. She attended Stillwater Junior High and C.E. Donart High School. Vicki worked in the family business "The Malt Shop" on 8th St. in Downtown Stillwater, OK.
She married the love of her life and soul mate Kenneth Troy Howerton, they had three children, Joel Brett, Shawn Troy and Kinni Lin. She worked side by side with husband Kenny in several stations along 6th St. she was also known as "The Tackle Shack Lady" at 6th and Lowry. (Kenny's personal fishing tackle store). She currently owns with son Brett Howerton, Auto Sales and service 2221 W. 6th Ave. Stillwater, OK.
She loved life, Kenny, her children, her family and people. She was a dedicated wife, mother, daughter, grandmother and great grandmother. She enjoyed family camping and fishing trips, listening to Kenny sing in his bands and later enjoyed her time at Elite Repeat.
She is preceded in death by her parents and husband, Ken. She is survived by her 2 sons, Brett (Mendy) Howerton, Shawn Howerton; 1 daughter, Kinni Lin McDaniel: 11 grandchildren, Trevor, Clay, Hayley, Karlie, Ross, Lindsay, Chace, Chandler, Cale, Christopher and Preslie; 11 great grandchildren Connor, Chloe, Maverick, Hogan, Havyn, Aniston, Laiken, Crew, Jack, Hayes and Emma; sister Valerie Ford of Gretna, LA and children Traci, Nicole, Jeff, Steve and Ryan; one brother, Ron (Carol) Barnes of Perry, OK and children Derrek, Desiree and Lindsey among many more cousins, Nieces, Nephews and Relatives.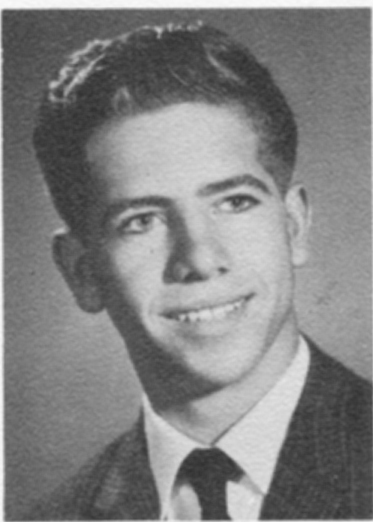 Clarence L. Bear, Jr.
Sapulpa, OK, died June 4, 2020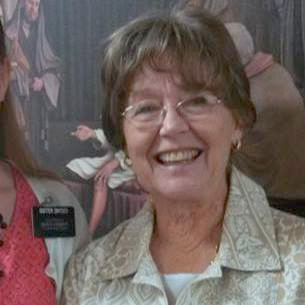 CaMary Berry
February 1, 1943 - June 14, 2021

Camelia Mary "CaMary" Berry Wynne was born in Stillwater, Oklahoma, February 1, 1943, to Jack D. Berry and Camelia Uzzell. She passed away June 15, 2021, at age 78
She earned a BS degree from Oklahoma State University and there met and married Lee Wynne on August 23, 1964. They have been married for 58 years.
They are active members of The Church of Jesus Christ of Latter-Day Saints. CaMary served in many callings in Young Women's Relief Society and with Lee in area callings as Temple and Family History Directors. They have lived in Kannah Creek, Colorado, for the past 33 years.
As a professional horsewoman CaMary taught many State, Regional and some National Champions in Dressage and Jumping in Oklahoma, Florida, Texas, California, Colorado and other states. As an accomplished Artist and Author, CaMary has paintings hanging in many parts of the country and current books on Amazon.
CaMary is survived by husband, Lee; natural children, Russell Wynne (Lori Clark), of Cummings, GA, and Thea Boden (John Boden), of Highland, UT; ten "adopted children"; nine grandchildren by blood and many others that call her "Mammette"; sister, Diana Mayo (Alvin), of Twin Falls, ID; brother, David Berry (Michelle), of Grand Junction, CO, and many nephews and nieces.
CaMary was an avid journal keeper and if you wish to honor her you can do so by performing a service project or act of kindness which will not be complete until you have recorded it in your own personal journal.
The family requests memories of CaMary be written and sent to Lee via email or letter to be compiled into a book for future generations.
There will be a funeral service at 10:00 a.m., Friday, June 25, 2021, at the Grand Junction Stake center on Orchard Ave. and Melody Lane. There will be a virtual telecast for those who wish to attend via internet starting at 9:50 a.m. Burial will be in the New Elmwood Cemetery near Fruita, CO, immediately following the services.
A Message from CaMary
(Read at her funeral by her daughter, Thea)
I was diagnosed with ALS on the 19th of January 2021 and knew I hadn't much time left here in mortality. I want all to know that I have lived a very blessed life. I do not feel cheated or deprived in any. I have lived my life trying to be an instrument in the Lord's hands and learned at an early age that it's not wise to argue with the Lord. I know following the Lord's will is a substantial part of finding happiness while here in mortality; and if the Lord feels I need to finish my life with ALS, so be it. I will not complain or argue.
I know my current dilemma is the Lord's will, and He knows best. My patriarchal blessing tells me when I have finished the work I was asked to do while here in mortality, that I would then be "called" home where I would begin a greater responsibility. Every time I have read this sentence, I've known I would pass through the veil before Lee, and I've wondered how I would be called home. Now I know. I'm grateful I am not to be taken swiftly, despite the physical discomforts of today.
Truly this is an unusual circumstance. It's best we all remember, each of us must be tried even as Father Abraham was tried, and Father Abraham had to place his son on an altar and be willing to take his life. This, so it seems, is to be my final trial. As I have pondered my situation, I have felt the Lord's desire to fill in a blank within my mortal experience. I fully recognize I've never been good at receiving service. So, the Father has given me no choice. I'm now helpless and must rely on the loving service of others. I'm making up for a lifetime of lost experiences. It's rather sad to wait 78 years to learn such a fundamental lesson, and then must be taught in this manner. I've learned, receiving service is as important as giving service. Serving is one of the joys of mortality, and when we deprive others from serving us, we deprive them of the joy and blessings that go with the service they might have rendered.
I'm grateful I'm not being called home with a swift accident which would have denied me the privilege of learning what I have learned these past few months. While the experience isn't fun, I've learned what an incredible husband and family I have. I recognize this is a great trial for them too. I have also been able to enjoy the service of my daughter Thea and her wornderful family. Thea's help has been a serious blessing. I am grateful to the Lord for making the apartment across from the Bodens available. I am grateful, beyond words, for Lee's faithful tender care for 58 years and especially these past months.
I'm grateful to my son, Russell for the love and support he has given Lee and me during this complicated time. I'm also grateful to all those who have prayed for us and taken the time to visit us. We've been amazed at the number of visitors who have driven long miles to see us. Thank you one and all.
I have prayed for years that I would be able to help our family, and those I love, prepare for the Saviour's return. Now I know I will be helping from the other side of the veil. Perhaps I will be of more help from the angelic side of the situation, than I might have been on the mortal side. Regardless, I bid each of you a loving good bye and I bear testimony of the Restored Gospel of Jesus Christ. Jesus is the Christ, and The Church of Jesus Christ of Latter-day Saints is Christ's Church restroed to the earth in these the latter-days. Families can be together forever--that's what our temple ordinances are for. I go forward with faith. I am not afraid. I've had a wonderful life, and I have the joy of knowing a new adventure lies ahead. I go to prepare the way for those who follow.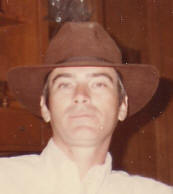 Jim Ed Boothe
Stillwater (OK) NewsPress, April 23,2006
James Edgar Boothe, 63, of Stillwater died April 20, 2006. Services will be Tuesday, April 25, 2006 at 5 p.m. at Strode Chapel with Rev. Lucy Harris. Strode Funeral Home is in charge of arrangements.
He was born Jan. 15, 1943 in Albuquerque, N.M., to Alfred Wayne Boothe and Margaret Emmeline Williams.
He attended school and graduated from Stillwater High School. He then attended Oklahoma State University and had to leave for medical reasons before graduating. He was a talented musician and, while he was in high school, he was active in 4-H. While in 4-H, he was a national winner in poultry judging.
He attended the Presbyterian Church and was a packager for a moving company.
He was predeceased by his parents. He is survived by: two sisters, Nancy Blankenship and husband, T.J., of Waynoka and Linda Baker and husband, Alvin, of Wagoner; and six nieces and nephews.
Memorials may be made to Edwin Fair Adult Day Treatment Center, 712 S. Devon, Stillwater, 74074.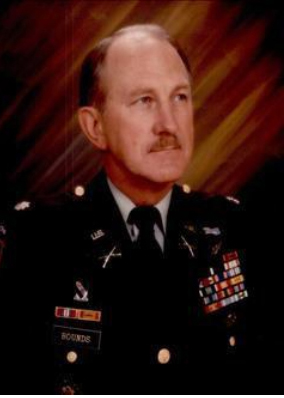 Gary Lee Bounds
Died: Lawton, Oklahoma, December, 13, 2019
A Memorial/Celebration of Life service for LTC (ret) Gary L. Bounds, will be at 12:30 p.m. on Monday, December 16, 2019 at Saint Andrews Episcopal Church in Lawton, Oklahoma.
Full military honors will follow at Fort Sill Ntaional Cemetery, Elgin, Oklahoma.
LTC Bounds was born in Oklahoma and grew up in Perry and Stillwater, Oklahoma. Gary had four brothers and two sisters. LTC Bounds married Louann Bounds He attended Oklahoma State University and served in the United States Army aftr graduation. He was wounded while sereving in Vietnam and retired from active duty after serving as a career soldier.
An online guest book and sympathy cards are available at GrayFuneral.com.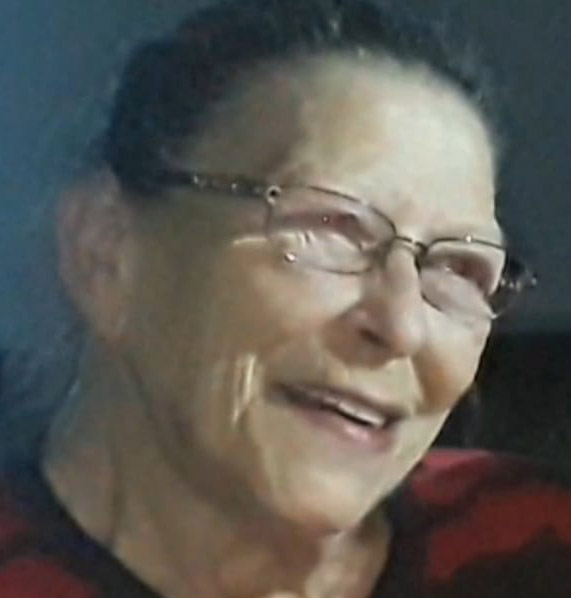 Nora Bowman
Died: Sapulpa, Oklahoma, October 31, 2020
It is with great sadness in our hearts Toni Quigley and William Esparza have to announce our mother, Nora Mae Bowman Esparza, passed peacefully in her sleep at 2:52 a.m. October 31, 2020. She was 77 years old.
Nora Mae Bowman Esparza was a friend to everyone she met. She made an impression on each and every one of us. She will be missed.
In honoring her wishes, she will be cremated and we will hold a celebration of life. The celebration of life will be held at a later date to be determined.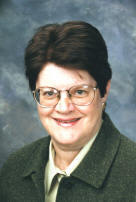 Frieda K. Bradsher
Died: March 7, 2007
Frieda Katherine Bradsher was born in Berkeley, California, May 1, 1943. She graduated from Stillwater (OK) High School in 1961 and attended the University of New Mexico where she earned a B.A. in English in 1965. She earned a Masters degree in English at the University of Indiana in 1967, taught at Murray State College in Murray, Kentucky, then earned a Ph.D. in English at the University of Arizona in 1979, having taught extensively as a graduate assistant. She then taught English and history and sociology—"anything that wasn't technical," Frieda said at DeVry Institute of Technology, now DeVry University, in Tempe, Arizona. Frieda subsequently taught at DeVry University in Pomona and in Long Beach, California. She quit teaching and became an administrator for DeVry University, eventually becoming Dean of Academics for DeVry in Long Beach. She retired from that position in 2005. She was diagnosed with ovarian cancer in 2004 to which she succumbed in 2007.
Beyond her professional work, Frieda's driving interest was ceramics. She studied the making of ceramics at California State University in Long Beach, had her own studio and attended many ceramics workshops taught by major artists whose works she admired—and collected. She collected contemporary ceramics avidly. Her house in Long Beach became a live-in gallery studded with ceramic sculptures, hung with wall pieces and abundantly stocked with—far more beautiful than functional—functional objects. Her collection was of high quality. As general bequests, she gave three museums in the Long Beach area consecutive choice of objects from her collection. The Long Beach Museum, the American Museum of Contemporary Art at Pomona and the museum of California State at Long Beach thus gladly acquired almost everything she had collected.
Frieda created with clay and collected others' clay creations. Her social life also seemed rooted in clay. She had a large number of friends, all ceramics devotees to varying degrees, with an admixture of musicians, gardening enthusiasts and gourmet cooks. As Frieda's sister, I can say: These people were as good as—or better than family to her. They were long her greatest source of pleasure and, after her diagnosis, in her last three years and in her very last days, they were incredibly supportive, helping her in practical matters, giving her care tirelessly in every sense. People thronged her hospital room to the end. She was very well surrounded and she knew it. Clay smacks of mortality; it gave her a rich life. –Carla Bradsher-Frederick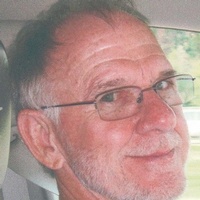 Guy Wayne Broaddus
Died: Sapulpa, Oklahoma, November 22, 2018.
Guy Wayne Broaddus, 75, of Sapulpa, died on Thursday, November 22, 2018 after a brief illness. Guy was born on January 16, 1943 in Holdenville, OK to William Bryan Broaddus, Sr. and Carol Beamguard Broaddus. He was preceded in death by his parents, by his wife Linda Marlin and by brothers Howard C. Broaddus and William Bryan Broaddus, Jr.
Guy is survived by his love, Linda Brasiola Jones; his brother, Joe Barry Broaddus of Tennessee; daughters Toni Broaddus and Teri Broaddus Naifeh; daughter-in-law Janice Wells; grandson Jerald Paul Naifeh II; brother- and sister-in-law Allen and Judy Marlin, beloved nieces and nephews, and hundreds of friends and his Elk family.
Guy graduated from Stillwater High School in 1961 and promptly married his high school sweetheart, Linda Marlin. They had two daughters and moved to Sapulpa in 1966, where Guy started his wholesale bait business, Bro-Mar Inc., with his brothers and Linda's brothers.
Guy and Linda were active members in the Sapulpa community. They enjoyed motorcycle riding, quail hunting, and spending time with their grandson. In 1993, Guy joined the Sapulpa Elks Lodge, where the couple could be found playing darts or drawing a crowd as they tore up the dance floor on many occasions. After 45 years of marriage, Linda died in 2006.
Membership in the Elks Lodge transformed Guy as he made new friends and discovered a flair for leadership and ritual. He served in every Lodge office over the years and was especially honored to serve as Exalted Ruler from 2000 to 2001. Guy took great pride in representing Lodge 1118 at state competitions, where he was a member of many award-winning ritual teams and won a record number of individual awards. He was particularly dedicated to the Elks Scholarship program and oversaw the local awards for many years. Guy will always be remembered for his passionate delivery of the ritual poem Thanatopsis, not only during ceremonies but during domino games, dart tournaments, and even at family gatherings.
Eight years ago, Guy found love again when he met Linda Jones. Together they enjoyed attending Elks events, traveling, and spending time together. A special trip for both was a wonderful Alaskan cruise together.
Guy was loved and will be missed by friends and family across the state and beyond. His passion for and service to the Sapulpa Elks Lodge will be remembered fondly. In lieu of flowers, the family suggests donations to the Guy Broaddus Student Scholarship Fund, c/o Sapulpa Elks Lodge #1118, P.O. Box 519, Sapulpa, OK 74067-0519.
Visitation will be held from 5-7 pm on Wednesday, November 28, 2018 at Smith Funeral Chapel, 1208 S Main St, Sapulpa, OK. Funeral services will be held at 10:30 am on Thursday, November 29, 2018 at the Elks Lodge, 24 S Poplar St, Sapulpa, OK. Funeral arrangements are under the direction of Smith Funeral Home, 1208 S Main St, Sapulpa, OK.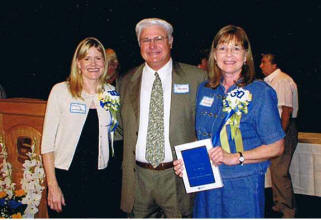 Joe Cannaday
Pictured at 2002 Stillwater Pioneer Athlete Memorial presentation: daughter Stacy Cannaday,
presenter Russell Thurman and Marilyn Bell Cannaday. (Note: Joe's first wife and his daughters'
mother is Marilyn Bell, Stillwater High School graduate.)
Joe died at the age of 60. As a Pioneer he participated in football (#30), wrestling, and track. He was a team player with a great sense of humor. He went to Tonkawa, OK on a football scholarship at Northern Oklahoma Junior College for two years. He then attended OSU for two years and received his degree in Industrial Arts. In 1967-68 he taught shop and coached all sports at Norwich High School, Norwich, KS. He was the Head Coach for their eight man football team. In 1968-71 he moved to Desoto, KS and at Desoto HS taught woodworking and continued with his coaching. In 1972 he moved to Olathe North High School and was the Head Track Coach, assistant Football Coach, and assistant Wrestling Coach and taught shop. The Track and Football teams excelled. Joe was universally liked and respected by his students and peers. His life was one of giving and achieving and a hero who absolutely saved several lives.
Obituary
Joseph F. Cannaday, 60, died Saturday, November 10, 2001. A memorial service will be held at 11 a.m., December 1 at the Midwest City Community Church of the Nazarene. Services are under the direction of Bill Eisenhour Funeral Homes, Inc.
Cannaday was born March 8, 1941 to Earnest and Beaulah Cannaday in Ada. He graduated from Stillwater High School and Oklahoma State University. He taught woodworking at Olathe North High School for 31 years. He retired from teaching in May 2001.
He is preceded in death by his sister, Loretta Brasuwell. Cannaday is survived by his wife, Antionette of the home; two daughters, Stacy Cannaday, New York and Heather Cannaday, Kansas City; two sisters, Mickey Harms, Oklahoma City, and Lois Trego, Albuquerque, N.M.; brother, Delano Cannaday, Oklahoma City; and numerous other relatives.

Charlotte Ann Casey
Died: Tucson, Arizona, November 1, 2016.
November 10, 2016 Stillwater (OK) Newspress
Charlotte Boettcher, 73, beloved mother and treasured soul passed away in Tucson, Arizona on November 1, 2016. She is survived by her son, Casey.
Memorial donations may be made in Charlotte's name to the Santa Cruz Humane Society (Nogales, Arizona).
Starleen Combs
Died: 2006 in Tulsa, Oklahoma
Starleen Morrison died in 2006 in Tulsa, Oklahoma. Survivors include her husband, Floyd L. Morrison of Oklahoma City; her daughter Sheila Marie Blair and granddaughter Kaylee Marie Morrison of Claremore; two sons, Floyd L. Morrison Jr. of Pollock, Louisiana and Kenneth W. Morrison of Tulsa.

Carol Claudine "Dini" Coulson
Died: January 5, 2015
Tulsa (OK) World, January 7, 2015,
Carol Claudine Coulson passed away peacefully, and went to be with her Lord and Savior on Monday January 5, 2015. A private celebration of her life will be held at a later date.
Dini was born January 21, 1943 in Centerton, Arkansas to Claude E. and Mary Ella Wilson, and graduated from Nathan Hale High School in 1961. She eloped and married the love of her life, Ronald Roy Coulson on October 1, 1960. She became a military wife and worked at Skelly Oil Company. She also worked as a court reproter, accounting clerk for Pitney Bowes. Eventually Carol retired as the controller of Oils Unlimited.
Dini loved her family and was a wonderful, devoted mother. She enjoyed the horse races, reading, made a spectacular cherry pie, and was accomplished at hanging wallpaper.
She is survived by: her husband; sons, Ronnie Coulson, Scott Coulson and his wife Janie of Tulsa, and Rick Coulson and his wife Cynde, of Dallas, Texas; seven grandchildren, Travis Coulson, Matt Coulson, Alexandra Coulson, Mitch Coulson, Hailey Tolbert and her husband Matt, Kylie Coulson, and Samantha Coulson; and four great-grandchildren.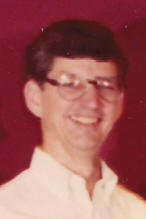 Bill Cox, Jr.
Stillwater (OK) NewsPress, April 3, 1996
TULSA-Memorial services for Stillwater High School and Oklahoma State University graduate W.B. "Bill" Cox, Jr. will be held at 2 p.m. Thursday, April 4, in the Tulsa Bible Church, 8720 E. 61st.
Cox died Monday, April 1, 1996 in St. Francis Hospital. He was born at Sheppard Field, Wichita Falls, Texas, on February 27, 1943, to W.B. and Mary Moore Cox.
He spent his early life in Stillwater, attending high school here and later graduating from the OSU College of Business with bachelors and masters degrees in accounting.; He was a member of Phi Kappa Phi, an honorary society, and Lambda Chi Alpha fraternity.
He married Sheryl Kay Wildman in Oklahoma City on August 18, 1964. After graduation, they moved to Kansas City, Missouri, where Cox began his professional career as a certified public accountant. They later returned to Oklahoma and made their home in Tulsa. Cox maintained a lifelong interest in sports and was active in his church.
He was predeceased by his father; two uncles, M.B. Cox and Victor Moore; and two cousins, Blair Dean Cox and George Edward Cox.
Survivors include his mother, of Stillwater; his wife, of the home; one daughter and son-in-law, Julie and Greg Morris of DeSoto, Texas; and one son and daughter-in-law, Steven and Janine of Bixby. Cox is also survived by four uncles, Dr. Joe Cox and his wife, Linda, of Waco, Texas; A.T. Moore of Dallas, Texas and Murray Cox and his wife, Pauline, of Austin, Texas; one aunt, Mrs. M.B. Cox of Cache; and several cousins in California, Texas and Oklahoma, including Collin, Cody and Clint Cox of Waco.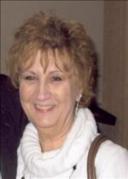 Barbara Ann Derr
Barbara Ann Buikstra, 67, of Stillwater, Oklahoma, passed away on February 21, 2010. A memorial service will be held on 10:00 a.m. on Friday, February 26, 2010 at Strode Chapel, with Reverend Tom Stewart officiating. Interment will be at Fairlawn Cemetery.
She was born on January 11, 1943 in Ardmore, Oklahoma to Nancy and Louis Derr. Barbara married Cyrus A. Buikstra on August 17, 1963 in Stillwater, Oklahoma.She graduated from Stillwater High School, and later attended Oklahoma State University and also worked as a dental assistant.
Always happy and looking on the bright side, Barbara loved life. While working as an underpaid homemaker for forty-six years, she was also known for her stained glass creations. She was passionate about her garden and could even grow flowers in the shade. Barbara loved fishing, camping, and the outdoors. On yearly trips to the mountains, she would wade into icy cold streams and catch large trout.
Her concern for others was highlighted by her volunteer work at the snack bar at Stillwater Medical Center. Barbara loved animals. One of her main interests was supporting a group in Livingston, Idaho for preserving wolves on Nez Perce.
Her father Louis Derr and brother Phil Derr preceded her in death. She is survived by her husband, Cyrus Buikstra; mother, Nancy Derr, of Tahlequah, OK; sister, Millicent Derr Elmore, of Wichita, KS; sister-in-law, Dorothy Buikstra Story, of Stillwater, OK; nieces Felicia Elmore Perfect, of Palm Beach, FL, and Lisa Lind Story, of Portland, OR; and nephew Errett Taylor Story, of Seattle, WA.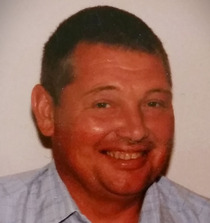 Lee Allen Dotter
Died: May 3, 2016
Lee Allen Dotter was born August 27, 1943 in Guthrie to Chester and Sarolta (Hess) Dotter. He passed away May 3, 2016 in Wellston at the age of 72.
Lee graduated from Stillwater High School in 1961 followed by a bachelor's degree in agriculture in 1966 from Oklahoma State University. He later received a degree in secondary education in 1990 and taught at Cushing High School. He married Phyllis Campbell in 1970 and they together raised two sons. Lee was a farmer all of his life. He also worked in commercial construction for many years as a job superintendent and owned his own construction business. He later worked for Mason's RV in Stillwater as a tech. Most of all, Lee loved his family and his farm.
Lee was preceded in death by his parents; and son, Reid Dotter. Survivors include his wife of 45 years, Phyllis Dotter of the home; son, Jason Dotter and his wife Stephanie of Osage; (4) grandchildren, Kyle Dotter, Makenzie Haden, Kolten Dotter, Amber Dotter; (2) great-grandchildren, Garret Haden and Wyatt Haden; brother, Wayne Dotter; sister, Linda Dotter; and many other family and friends.
As a friend of Lee's once said, "He was his own man". Lee's family will have a gathering at a later date. Funeral Arrangments are under the direction of Lehman Funeral Home of Wellston.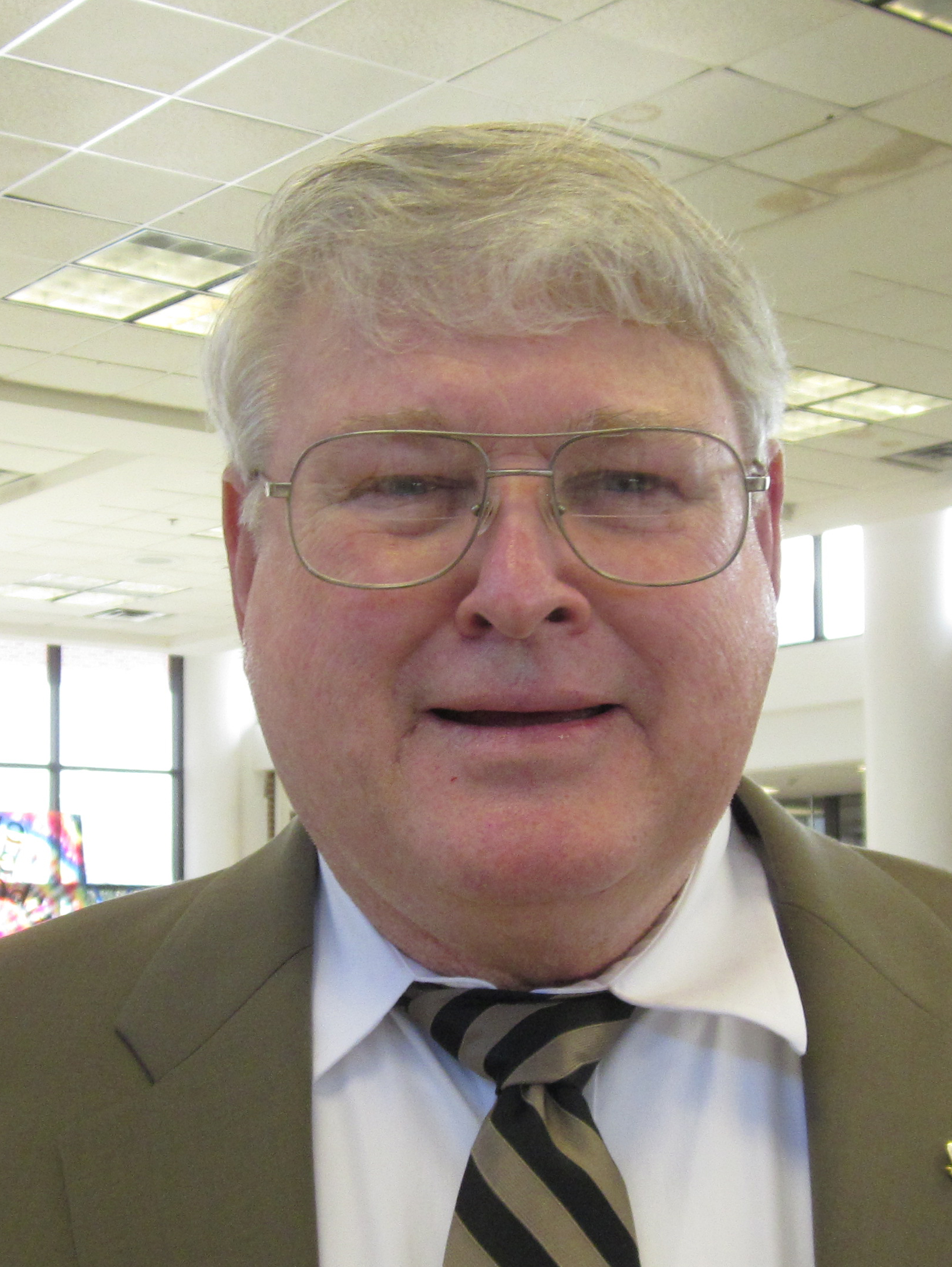 Thomas Raymond Doyle
August 24, 1943-March 28, 2017
Thomas Raymond Doyle, 73, passed away Tuesday, March 28, 2017 in San Antonio, Texas. A long-time resident of Stillwater, Oklahoma, Tom was born in Stillwater on August 24, 1943 to his parents, Leora Hardeman Doyle and Howard "Danny" Doyle.
Tom graduated from Stillwater High School in 1961, where he starred on a Oklahoma state championship basketball team. He, like his father before him, received a scholarship to play basketball for Oklahoma State University and he also ran track at OSU, where he liked to say he set a school record in the Triple Jump. His basketball career was cut short by illness. Tom graduated from Oklahoma State with a BA in Humanities in 1966.
From 1967-1969 Tom served as a lieutenant in the U.S. Army. He was stationed in Germany where he was a translator and an aide to senior officers. He later served as a Captain in the U.S. Army Reserves until 1982.
Tom returned to Stillwater after active duty, along with his treasured Porsche 356, which he happily sold after meeting, courting, and marrying his beloved wife of 47 years, Nancy (Riley) Doyle in February 1970. He was a staff member for Oklahoma governor Dewey Bartlett's 1970 re-election campaign before joining Western Electric's accelerated management training program in Oklahoma City. Tom and Nancy's two children were born in Oklahoma City before the family was transferred to the Montgomery Works in Montgomery, Illinois. They soon decided raising their family in Oklahoma was more important than career. They returned to Oklahoma where Tom worked as a Manufacturing Supervisor for Western Electric/AT&T until early retirement in 1995.
As a young man, Tom's favorite quote was, "He was born with a gift of laughter and a sense that the world was mad," the opening line of "Scaramouche" by Rafael Sabatini. He loved reading and classical music. He loved the outdoors, hunting, fishing, farming, gardening and raising animals—cattle, hogs, and chickens—and looked totally content when he was on his tractor. He loved the companionship of his Cavalier King Charles spaniels Zach and Rex. Most of all he loved spending time with his family.
One early morning, while reading in his chair before commuting to work, Tom had a profound conversion experience. He spoke of it often and tears often came when he did. He became a Catholic and eventually, on June 22, 2001, was ordained as a Catholic Deacon in the Diocese of Tulsa. He served the parishes of Stillwater, Oklahoma for many years. In 2016 he and Nancy moved to San Antonio, Texas.
Tom is survived by his wife, Nancy; his brother Hardy and wife Barbara of Edmond, OK; his sister Dana Nelson of Fresno, CA; his daughter Tara (Doyle) Hawkins and husband Randy of Boerne, TX; his son, Dan Doyle and wife Cathy of Mesquite, TX; and five grandchildren Ashlynn, Gabe, Garrett, Audrey and Noelani. He is preceded in death by his parents Leora Hardeman Doyle and Howard "Danny" Doyle, for whom he served as primary care manager and caregiver during their last years.
A visitation will be Sunday, April 9, from 5-7 p.m. with Rosary at 6 p.m. at Vaughan Funeral Home in Boerne, TX. Funeral Mass will be at noon on Monday, April 10, at St. Peter the Apostle Catholic Church in Boerne, TX. Military honors to follow at Fort Sam Houston National Cemetery at 2:30 p.m. To leave a message for the family, please visit www.vaughanfuneralhome.com. Arrangements entrusted to Vaughan's Funeral Home of Boerne, TX.

Raymond Leon Ely Died: October 24, 2013,
Stillwater (OK) NewsPress, October 28, 2013

Raymond Leon Ely, 70, of Stillwater, passed from this life on Oct. 24, 2013. Services have been entrusted to the care of Palmer Marler Funeral Home and a service celebrating his remarkable life will be held at 10 a.m. Wednesday at Sunnybrook Christian Church in Stillwater with burial following at Sunset Memorial Gardens. Visitation will be held at the funeral home from 8 a.m. to 8 p.m. on Monday and from 8 a.m. to 8 p.m. on Tuesday with the family greeting friends from 6-8 p.m. on Tuesday evening.
Raymond Leon Ely was born on Oct. 14, 1943, in Stillwater, to Ivo Andrew and Mary Bessie (Nottingham) Ely. He attended grade school in Perkins before transferring to Stillwater for his middle and high school years. Raymond began working at Thomas Ford at the age of 16 and he worked there for more than four years. During high school, he was a founding member of the International Trumpet Trio, a musical group consisting of three students with diverse cultural backgrounds. In 1961, Raymond graduated from C.E. Donart High School and enrolled at Oklahoma State University where he played in the Cowboy Marching Band. In 1964, Raymond met Anna Derr and after dating for only two weeks, Anna and Raymond were married. Raymond and Anna spent 49 wonderful years by each other's side and had two beautiful daughters, Anita and Radawn. In 1964, he also went to work for Gold Spot Dairy as a milk delivery driver and in 1966 Raymond purchased a service station at 6th & West in Stillwater.
Raymond began applying to the Stillwater Police Department shortly after high school and in 1967 he was selected by the department to be the youngest officer ever to serve on the streets of Stillwater. In 1976, he became the first SPD officer to attend and graduate from the FBI National Academy. In 1987, Raymond Ely retired from the SPD as a captain. Raymond enjoyed retirement for a couple of years before accepting a position in the special assets dept of Stillwater National Bank. In 2010, Raymond transitioned into the security dept at SNB, where he worked until his passing.
Raymond was an active member of the Stillwater Fraternal Order of Police, Big Brothers Big Sisters and the Stillwater Breakfast Kiwanas. He was a talented woodworker who made many toys for his kids and grandkids. Raymond enjoyed doing yard work, coaching his girls' softball team and spoiling his grandchildren. He was known to have great taste in women's clothes and enjoyed taking his wife, daughters and granddaughters clothes shopping.
Raymond Ely was a great father who was very proud of his family. He had a passion for law enforcement and never missed an opportunity to serve his community. He loved the people of Stillwater, the SPD and his co-workers at SNB. He was a practical joker who loved to tease his family and friends. He told, quite possibly, the worst jokes in the world, but his smile and laugh still lit up any room. Raymond was a loyal husband, a devoted father, a loving grandfather and a dedicated police officer. His legacy of kindness and compassion will live on through the lives of his family as well as through the continued service of his fellow law enforcement brothers. He will be missed by many.
Raymond was preceded in death by his parents. He is survived by his wife, Anna, of the home; two daughters, Anita Waddell and husband, John, of Doha, Qatar, and Radawn Balthrop, of Gainsville, Texas. Three grandchildren, William Waddell, Sam Waddell, and Rawlei Balthrop.
In lieu of flowers, the family asks that donations be made in Raymond's name to the Stillwater United Way in care of Palmer Marler Funeral Home, 5106 N. Washington, Stillwater, OK 74075
Gene Fassnacht
Stillwater (OK) NewsPress, September 3, 1980
Services for Francis Eugene "Gene" Fassnacht, 38, 1124 S. Walnut, will be Friday at 2 p.m. in Strode Chapel. The Rev. James Cord will officiate. Burial will be at Grace Hill Cemetery in Perry, under the direction of Strode Funeral Home.
Fassnacht died Tuesday, September 2, 1980, in Tulsa. Born June 21, 1942, in Vallejo, California, he was the son of Archie L. and Alene Fassnacht. He married Becky Hutchinson September 1, 1961 in Stillwater.
A 1961 graduate of C.E. Donart High School, Fassnacht had worked as a pressman for Frontier Printers since his graduation. He was a member of the Stillwater Boat Club.
Survivors include his parents, 719 S. McDonald; his wife of the home; a son, Bryan and a daughter, Kimberly, both of the home; one brother, Michael of Pawnee and his paternal grandparents, Mr. and Mrs. Hosmer W. Fassnacht of Perry.

Kenneth "Butch" Flaming
Died: January 14, 2015
Kenneth Marvin Flaming, 72, of Winfield, Kansas, passed away Wednesday morning, January 14, 2015 at his home. Born June 20, 1942 in Enid, Oklahoma, he was the son of Marvin William and Daphine (Smith) Flaming. Kenneth was raised and educated in Oklahoma attending Oklahoma University. He joined the United States Army and served three years in the Special Forces during Vietnam. He was honorably discharged on July 19, 1965.
Kenneth worked a variety of jobs, from being manager of taverns owning a liquor store, to driving big trucks across country and others. He enjoyed playing football, racing cars and bowling
His family includes: his aunt, Ava Jones of Menlo Park, CA; his brother, Mark Flaming of Louisville, KY; his uncle Kenneth Flaming and wife Edith of Stillwater, OK; and his step-mother: Winnie Flaming of Olathe, CO. He was preceded in death by his mothere and father.
Memorial services will be held at the Kansas Veteran's Cemetery at a later date. Miles Funeral Service is in charge of arrangements.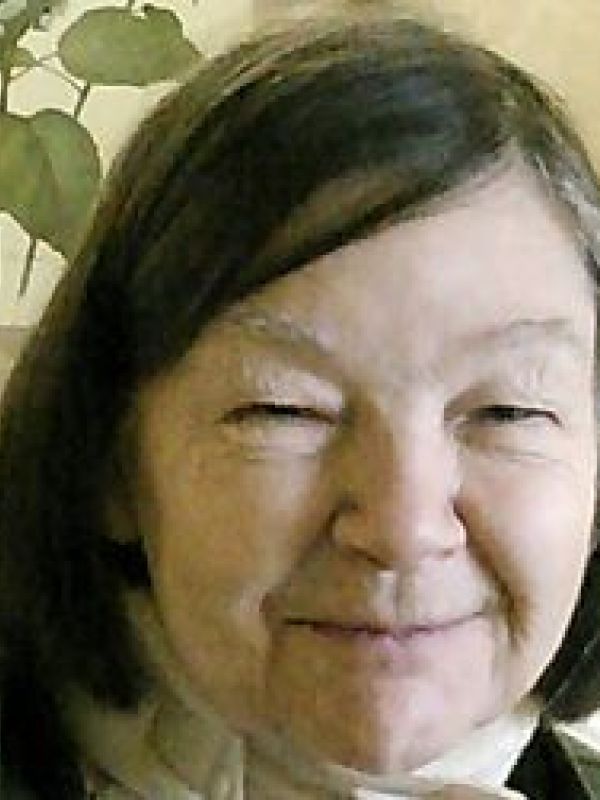 Joy Fringer
Died: November 26, 2016
On Saturday, November 26, 2016, Joy Ivern Fringer Saragosa, 72, of Santa Barbara, California, passed peacefully from this world, and Heaven gained an angel.
Born in the tiny town of Caney, Kansas, on December 18, 1943, to Clieth Lee Fringer, and Leona Harris Fringer, she moved to Bartlesville, then Stillwater, Oklahoma, attending Oklahoma State University.
She followed Tim, her younger brother, to sunny California in 1971. He thought she was just coming for a short visit, but she had sold all her furniture and planned to stay!!
Her thoughts were that she would probably never be married, but she soon met Rudy Saragosa, and after a whirlwind three month courtship, they eloped to Las Vegas.
A juvenile diabetic from the age of 16, she was blessed with a child at the age of 33, and though the odds were against her, and many told her she should abort, she held to her belief that God gave her this child for a reason, and she gave birth to a son in February 1977.
She worked in many different fields in her lifetime, but found the most fulfillment in her life as a C.N.A. She loved being a nurse's aide, as she loved to help others.
She was a woman of strong faith, a devout Christian, and attended church regularly. She loved to raise her voice in song, whether it be a traditional hymn, or a contemporary worship song. If it praised God, it pleased her soul.
Never in good health, she suffered a heart attack and a stroke in 2006, and as a result, could no longer attend services as often. She still held on to her love for Jesus as she watched Trinity Broadcasting Network and Daystar Network daily. A second stroke in the summer of 2016 stole her ability to read but after rehabbing in a skilled nursing facility, she was able to return home. On Sunday, November 20, 2016, she suffered her third stroke which stole her speech, left her partially paralyzed, and unable to swallow. Though it was extremely difficult, her wishes were that if severly incapacacited, it should be seen as time for her to go on to glory. She was placed into hospice care on Friday and took her last breath a little more than 24 hours later.
She is survived by her loving husband of 45 years, Rudy, son John Paul, and brother Tim Fringer.
Services were held at First Baptist Church on December 5th, and she was laid to rest at Carpinteria Cemetery, next to her mother. She will be truly missed as she always had a kind word or a smile for everyone. You are forever in our hearts, and one day we will reunite in paradise.
In lieu of flowers please consider making a donation in her memory to Visiting Nurses/Hospice Care of Santa Barbara http://www.vnhcsb.org and/or Valle Verde Retirement Community http://www.valleverde.org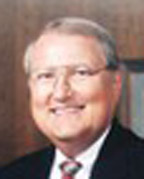 Bruce Gray
Stillwater (OK) NewsPress, January 30, 1997
OKLAHOMA CITY-Francis Tuttle Superintendent Emeritus Bruce Gray was instrumental in the development of the first cooperative distance learning network connecting both rural and urban schools to a vo-tech center, community college and major university. The network, 12 Live, was the first in Oklahoma to use a new technology called Asynchronous Transfer Mode. Gray, who was honored for his work at a tribute January 23, died Wednesday, January 29, 1997, after a long bout with cancer. Services will be at 10 a.m., Saturday, February 1 in the Celebration Center at the United Methodist Church of the Servant. Services are under the direction of Hahn-Cook-Street and Draper in Edmond.
Merle Bruce Gray was born October 12, 1943, in Muskogee. He married Patricia Mae "Pat" Carter in 1966.
He received an associate degree from Cameron University in Lawton in 1963, a bachelor's degree in business administration in 1966 and a master's degree in business administration in 1971 from the University of Central Oklahoma, where he was the first graduate to receive UCO's marketing education credential. He earned his distributive education certificate from Oklahoma State University in 1977 and a superintendent's certificate from the University of Oklahoma in 1982.
Inducted into the Oklahoma Vo-Tech Foundation Hall of Fame in 1995, Gray spent his entire adult life in vocational education. His involvement in the field began in 1961 as a distributive education student at Stillwater High School. In 1967, he began teaching marketing and management at Stigler High School. By 1971, he led his Stigler students to the designation of "Outstanding Distributive Education Clubs of America Chapter in the Nation." From there, he was hired as assistant superintendent at Great Plains Area Vo-Tech in Lawton, where he helped with the building program, curriculum and staff development plans, hiring, scheduling and the purchasing of all furniture and equipment.
In 1973, he left Lawton to become the state adviser for the Oklahoma Department of Vocational and Technical Education. After only one year, he was named executive director of DECA. He was responsible for organizing a national membership campaign and for soliciting corporate donors to built a national DECA headquarters in Reston, VA. The campaign raised $1.5 million, and Gray coordinated the entire building program. He also created a ership development program, State Advisers Management, developped a leadership program for national and state DECA officers and coordinated the organization's national conferences
He returned to Lawton in 1977 as deputy superintendent of Great Plains AVTS. A year after being named chief operations officer, he became chief executive officer and superintendent of the school.
In 1981, Gray became superintendent of Francis Tuttle Vo-Tech, whree he would spend the majority of his careeer. Under his leadership, Francis Tuttle developed a competency-based instruciotnal format for curriculum development and delivery; hired the first woman deputy superintendent in Oklahoma's area vo-tech school system; created one of the first business and industry serevice centers in the state to consolidate specialized consulting and training services for business and industry; and developed a mobile coputer lab for on-site company trianing.
He also receiv ed the first "Innovisionalry" award from the Francis Tuttle Vo-Tech Foundation. The award was created to recognize individuals who have shown innovationand visiion in leadership.
He was honored January 23 with a tribute at the Cowboy Hall of Fame. More than 700 people attended the function, generating $17,000 in scholarship funds.
Gray is survived by his mother, Sara Callahan of Stillwater; his wife; three daughters, Hilaraie Dawn, Courtney Paig and Staci Carter; and a sister and brother-in-law, Judith and Jim Smith of Stillwater.
Memorials may be made to the Bruce gray Scholarship Fund, Francis Tuttle Vo-Tech, 12777 N. Rockwell, Oklahoma City, OK 73142.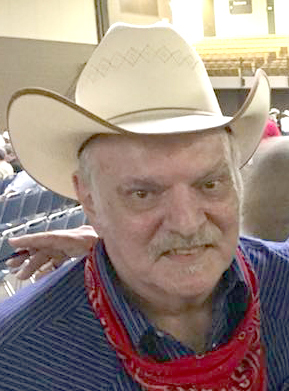 Gordon Ham
January 17, 1943-July 27, 2018
Gordon Lee "Gordy" Ham was born in Stillwater, Oklahoma on January 17, 1943. His parents were Jesse Louis Ham and Charlena Letticia Brock Ham. He passed away in Midwest City, Oklahoma on Juy 27, 2018 at the age of 75. He was preceded in death by both parents and his brother Laneer Ham. His cremated remains are buried at Fairlawn Cemetery in Stillwater, Oklahoma at the foot of his father, Jesse Ham's grave.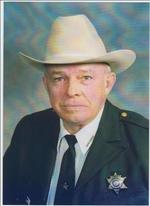 Carl Hiner
Died: November 30, 2016
Former Payne County Sheriff Carl Clifford Hiner passed away in Stillwater on November 30, 2016 at the age of 73 after a long battle with Mantle Cell Lymphoma.
He was born in Stillwater on February 10, 1943, to Lewis and Aileen (Hilton) Hiner and made Payne County his home for most of his life. He graduated from C. E. Donart High School in 1961 and married his high school sweetheart, Carol Jardot, on June 22, 1962. Together they raised one son and four daughters. They now have eight grandchildren and two great-grandchildren. In 2001, they bought land and built their dream home north of Stillwater and fulfilled their life- long dream of living in the country.
In the early years, Carl worked for Ward Buick in the parts department and as service manager and later as service manager for Vincent Chevrolet. Carl began his law enforcement career and joined the Oklahoma Highway Patrol where he graduated from the 26th Oklahoma Highway Patrol Training Academy in April 1970. He was assigned to Murray County and the family lived in Davis, OK. Carl and Carol later returned to Stillwater where they purchased and operated Carl's DX Service Station on West 6th Street for many years.
Carl returned to law enforcement after being recruited to join the Payne County Sheriff's Office in 1977. While a Deputy under then Sheriff Frank Phillips, Carl excelled in the department earning a reputation for his honesty, integrity and hard work. He was assigned as Investigator and later as Undersheriff under Phillips. When Phillips announced his retirement in June 1984, he recommended and supported Carl as his successor. Carl ran a successful campaign and took office as Sheriff of Payne County in January 1985. His first campaign was the only time he was opposed for office. He went on to serve as Payne County Sheriff for the next 22 years before retiring in 2007 with a total of nearly 32 years in law enforcement. Carl always said that he wasn't much of a politician: "What you see is what you get." He believed in treating everyone fairly and justly and that everyone deserved an opportunity to prove themselves. He believed that most people who found themselves in trouble could be helped more with a kind word and a stern approach to solve the problem believing a jail cell was not always the answer. A stack of appreciation letters received over the years, many from people placed in jail by Hiner, are a testament to his beliefs.
As Sheriff, Carl served not only Payne County but held many state-wide board and advisory positions within the law enforcement community including the Law Enforcement Advisory Committee for Central Tech and the Advisory Committee for the Council on Law Enforcement Education and Training (CLEET). Hiner was instrumental in the establishment and advisement for the Oklahoma Sheriff's Association and served as President, 1995-1997; First Vice- President, 1994; Board of Directors, 1995-1999; Legislative Committee Chair, 1995-1997; Bylaws Committee; Department Of Corrections Committee; Building Committee; and the New Sheriffs Orientation Training Committee. In addition, he served as President of the County Officers and Deputies Association in 1997. He was honored with the Liberty Bell Award presented by the Payne County Bar Association in 2007 for his outstanding contributions to the legal system of Payne County and the State of Oklahoma. He was inducted into the Oklahoma Sheriffs' Association Hall of Fame in 2007.
Carl is survived by his wife Carol of 54 years; son Randy Hiner of Stillwater, OK; Daughters: Carla Harnly and husband Mark of Stillwater, OK; Caryn Bailey and husband Kenny of Apache, OK; Melissa Eason and husband Mike of McKinney, TX; and Mindy Hesser and husband Jeff of Durant, OK. They have eight grandchildren: Kyle and Shaunalynn Hiner, Eric Hiner, Dylan and Skylar Harnly, Anna Harnly, Taylor Bailey, Emily and William Eason and Paige Hesser. Two great grandchildren Evangeline and Kade Hiner. Five brothers: Tom Hiner and wife Carol J. of Stillwater, OK; Bob Hiner of Bethany, OK; Bill Hiner of Oklahoma City, OK; Mike Hiner of Stillwater, OK; and Jim Hiner of Perkins, OK; as well as numerous other family members.
A tribute service will be held on Tuesday, December 6 at 2:00 p.m. at Sunnybrook Christian Church located at 421 E. Richmond Road with burial to follow at Sunset Memorial Gardens.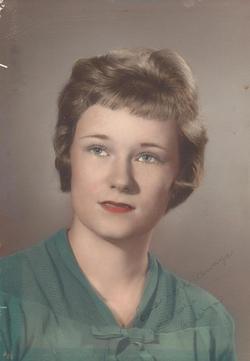 Carolyn Faye Hopper
Stillwater (OK) NewsPress, May 28, 2013
Carolyn Faye Sullins, 72, passed from this life on Sunday, May 26, 2013, peacefully at home, surrounded by family.
Born to George Frank and Rose Pearl Hopper on January 16, 1941, in Stillwater. She was preceded in death by her parents and her husband, Harold Lloyd Sullins. She is survived by her sister Gladys Burkitt of Colorado, brother Thomas Hopper of Broken Arrow, daughter Valerie Kay and husband Bill Hurst of Stillwater, son Lloyd Joe Sullins of Oklahoma City, daughter Trina Moore of Stillwater, daughter Kimberly Lea and husband Cal Ninness of Enid, 21 grandchildren (including her adopted grandchildren) and 18 great-grandchildren
A memorial services to celebrate the life of Carolyn was held Friday with Paul Anderson presiding.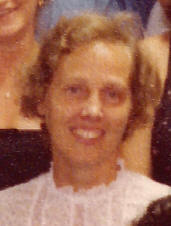 Kathleen Howell
Stillwater (OK) NewsPress, February 27, 1985
Dr. and Mrs. D.E. Howell of 147 Redwood, have returned from Columbia, MD, after the death of their daughter, Mrs. Phil (Kathleen Howell) Eldred, on February 22, 1985. She died of cancer at the age of 41. A memorial service was held Tuesday in the Church of St. John the Evangelist, a United Methodist and United Presbyterian church.
Kathleen "Kaye" Elizabeth was born in Stillwater on March 4, 1943, grew up here and graduated from Stillwater High School in 1961. She earned her bachelor's degree in elementary education at Oklahoma State University in 1965. She was a member of Delta Zeta social sorority. After receiving her degree she taught second grade in Bramen, OK.
She and Phil Eldred, a doctoral student from Vermont, met at OSU and were married in Stillwater on May 28, 1966.
She later earned her master's degree at OSU before they moved to Vermont and later to Columbia, MD, She later earned an associate degree in accounting at Howard Community College.
Active as a young girl and woman in the Girl Scouts of America, she continued her interest in scouting with the Boy Scouts as an adult, serving as a den mother. In 1984 she received the National Pike District Award of Merit for her work as a unit commissioner with the Boy Scouts of America.
She was active in weaving, authoring two booklets and teaching weaving, using looms she and her husband designed and constructed.
Mrs. Eldred was a volunteer in the physical education program of an elementary school and tutored students in accounting at Howard College.
Her memberships included Howard County Extension Service, a mastectomy support group in Columbia and was a summer Bible school teacher. She took an active part in St. Johns, teaching Sunday School, singing in the Folk Group and church choir and serving as liturgist and as a member of the Pastor Parish Relations Committee.
Surviving, in addition to her parents of Stillwater, are her husband and two sons, Henry and Stanley, both of the home; a brother, Tom of Sherman, TX and a sister, Susan of Fort Worth, TX.
A memorial fund in her name has been established with the Baltimore Federal Savings and Loan, Columbia Branch, 2449 Columbia Mall, Columbia, MD 21044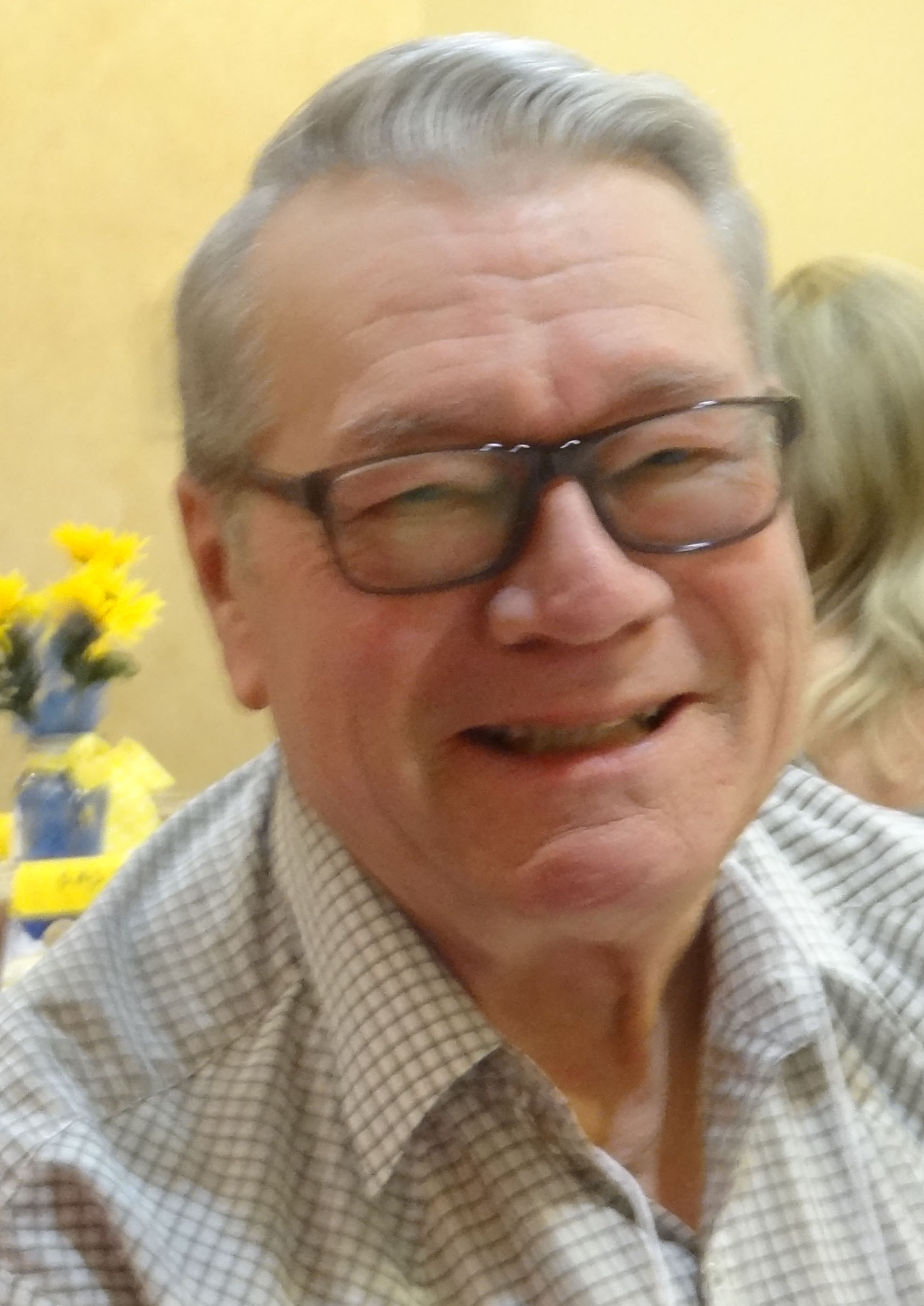 Billy Joe Human
February 22, 1944-August 31, 2017
Billy Joe Human, 73, went to be with his Lord and Savior on August 31, 2017 in Stillwater. A viewing will be held on Monday September 4, 2017 with family greeting friends from 1pm-3pm. A late lunch will follow at the Human's residence, 4201 E. 44th. A graveside service will be held at 2:00 p.m. on Tuesday, September 5, 2017 at Sunset Memorial Gardens Cemetery in Stillwater, Oklahoma. Strode Funeral Home is in charge of the arrangements.
Billy was born to James Maynard Human and Eunice Lenore Campbell on February 22, 1944 in Stillwater, OK.
He attended Pleasant Valley, C.E. Donart and Oklahoma State University, he got his CDL when he turned 21 and loved driving any kind of semi. Bill knew more about trucks and always willing to visit with anyone on how to repair any semi or vehicle. He could tell any driver how far or tell what highway to take. He didn't care how shiny it was as long as it would pass any truck on the road. His most favorite hobby was drag racing. He wished that he could have done more of it; if he was not participating then he would enjoy it on TV. He was a hard working man that loved his wife and children.
Billy was preceded in death by his parents. He is survived by his son Tommy Heddlesten; daughters Debbie Turner, Patricia Thatcher and Tracy Human; 11 grandchildren Candace, Ethan, Alec, Blake, Kasey Jean, Bryce, Casey Joy, Montana, Zoie, Lizzie and Jessica; 6 great – great grandchildren Valen, Christine, Bennett, Tyde, Nain, Emberly and sister Mary Joyce Boyd.

Bill Irwin
Stillwater (OK) NewsPress, December 18, 2006
William "Bill" Henry Irwin Jr., 64, Houston, Texas, died Wednesday, Dec. 13, 2006, in Methodist Hospital in Houston, Texas.
A memorial service will be at 2 p.m. Wednesday in Palmer Funeral Home in Stillwater. Internment will be in Kings Settlement Cemetery in Alpina, Mich. Services are under the direction of Palmer Marler Carberry Funeral Home.
Irwin was born Aug. 5,1942, in Stillwater to Helen Youells Irwin and William Henry Irwin Sr. He attended Stillwater schools from first grade through high school, except for one year when he attended schools in Corpus Christi, Texas.
He graduated from Oklahoma State University with a bachelor's degree in industrial arts and a teaching certificate. After college, he taught high school chemistry and industrial arts and coached wrestling in Roselle, Ill.; Guthrie; and Wellston. He married Sandra Hooper in April 1968 in Blackwell. They had two children, Derek and Mozella. They divorced in 1986.
During the 1970s and 1980s, Irwin worked as an independent contractor performing remodeling, construction, roofing and tile work. He took great pride in providing quality craftsmanship. He also managed apartments for various people and performed all of the maintenance and repairs on those places. In 1988, he received certification in air-conditioning and refrigeration repair. He worked in Stillwater several years in this field until he moved to Austin, Texas, and later Houston, where he continued to work in this field until the birth of his youngest child.
On June 15, 1988, he married Hong Liu in Perry. They have one child, William Henry Irwin III. They had 18 happy years dedicated to each other. Irwin was a very loving husband and father and was very proud of his family. He had many lifelong friends he enjoyed visiting with. He always had interesting stories to share and thought highly of all his friends.
He was predeceased by his parents and one sister, Catherine Welch.
Survivors include his wife, Hong Irwin, J.D.; two sons, William Irwin of Houston and Dr. Derek Irwin and wife Dr. Julia Irwin of Norman; one daughter, Mozella Irwin-Smith, J.D., and husband Roger Smith of Stillwater; one sister, Harriet Young and husband Amon of Wichita, Kan.; one brother, Don Irwin and wife Gail of Perry; five grandchildren; and 10 nieces and nephews.
He will be greatly missed by all who knew and loved him. Memorials may be made to the charity of the donor's choice.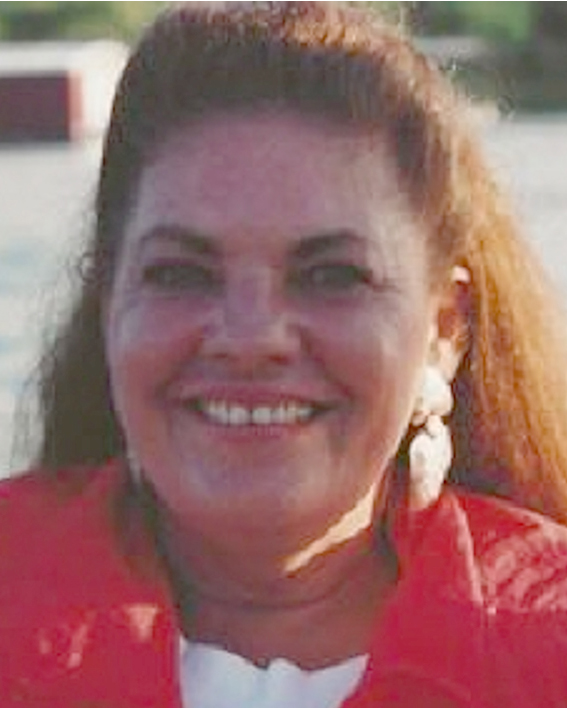 Donnie Ellen Johnson
Don Ellen (Donnie) Fowler Johnson Brinkman was born to J.C. and Katherine Fowler of Altus, Oklahoma, on August 14, 1943. Donnie was born the middle of two other sisters who were ready-made farm hands. These three sisters dreamed and schemed together and met and fell in love with three close friends. Later came another sister and finally a brother to share in the wealth of farm chores. The large family and close friendships of these sisters made family gatherings a frequent and joyous event. An overabundance of food was always present at these gatherings.
Donnie married her high school sweetheart, Lynn Johnson, as soon as he graduated high school in 1960. The young couple immediately moved to Stillwater, Oklahoma, where she finished high school. Three children were born to the couple. The couple were divorced after 15 years of marriage. Donnie later married another high school beau, Johnny Brinkman. Johnny's employment as an oil field salesman afforded them many opportunities to attend private Oak Ridge Boys concerts. Donnie became an avid Oak Ridge Boys fan. In 1989, Lynn and Donnie were reunited. Lynn preceded her in death in January 2000.
After a couple of years in Stillwater, Oklahoma the couple moved to Oklahoma City, where they both worked at Western Electric. Being raised on a farm, Donnie became an entrepreneur at heart. Farm life taught Donnie to be independent, prideful, strong-willed, and instilled in her an exceptional work ethic. Donnie was very artistic. She owned multiple gift shops and held art classes out of her shops on the campuses of SWOSU and OU. After closing down her gift shops, Donnie became a Real Estate agent and later a Broker. She sold water paintings in art shows across the state, flipped houses, and became a Real Estate Broker. She later managed rental properties for multiple investors in Oklahoma City and sold lake properties at Lake Texoma, which kept her on the road between her two homes. She was also sought after for interior design and decorating. For nearly a decade, she was responsible for decorating and staging at least one home each year in Nichols Hills, or OKC for the Christmas parade of homes. Many medical buildings in Oklahoma City today have been designed and decorated by her. Donnie also was artistic in her gardening, talent, and passion that was passed on from her grandmother, Francis (Ma) Carter. She was an amazing cook and loved to make Christmas a magical twinkle light experience, preferably at the cabin.
She was preceded in death by her parents, J.C. and Katherine Fowler; her husband, Lynn Johnson; one grandson, Jesse Farr; and a son-in-law, Troy Farr. She is survived by her daughter, Cassie Farr; twin sons, Chad Johnson and Britt Johnson and wife, Suzi; Sisters, Darsi Christensen; Denise Ross and husband Johnny; and Teresa Butchee and husband Chuck; Brother, Kenneth Fowler and wife Georgetta. Grandchildren, Seth Farr and fiance Grace Smith; Nathan Helm and wife Brittanie; Austin Johnson; Arron Johnson; Macy Farr and fiance Stetson Myers; Hannah Johnson; and Georgia Johnson. Great Grandchildren, Jace Farr, Blakelee Farr, Paisley Johnson, Charlie Helm, Emma Helm, and Waylon Farr. Many cousins, nieces, nephews, and friends.
The family would like to thank the amazing staff of Magnolia Creek Assisted Living center who kept her safe and stood in for the family during the pandemic months, especially Monica Lynn Christ who's continued videos and pictures and consistent passion to love Donnie like her own made the separation from Donnie bearable. We love you all. Funeral services will be 10:00 a.m. Wednesday, November 18, 2020 at Lowell - Tims Funeral Home Chapel, Altus, Oklahoma. Interment will follow to Blair Cemetery, Blair, Oklahoma.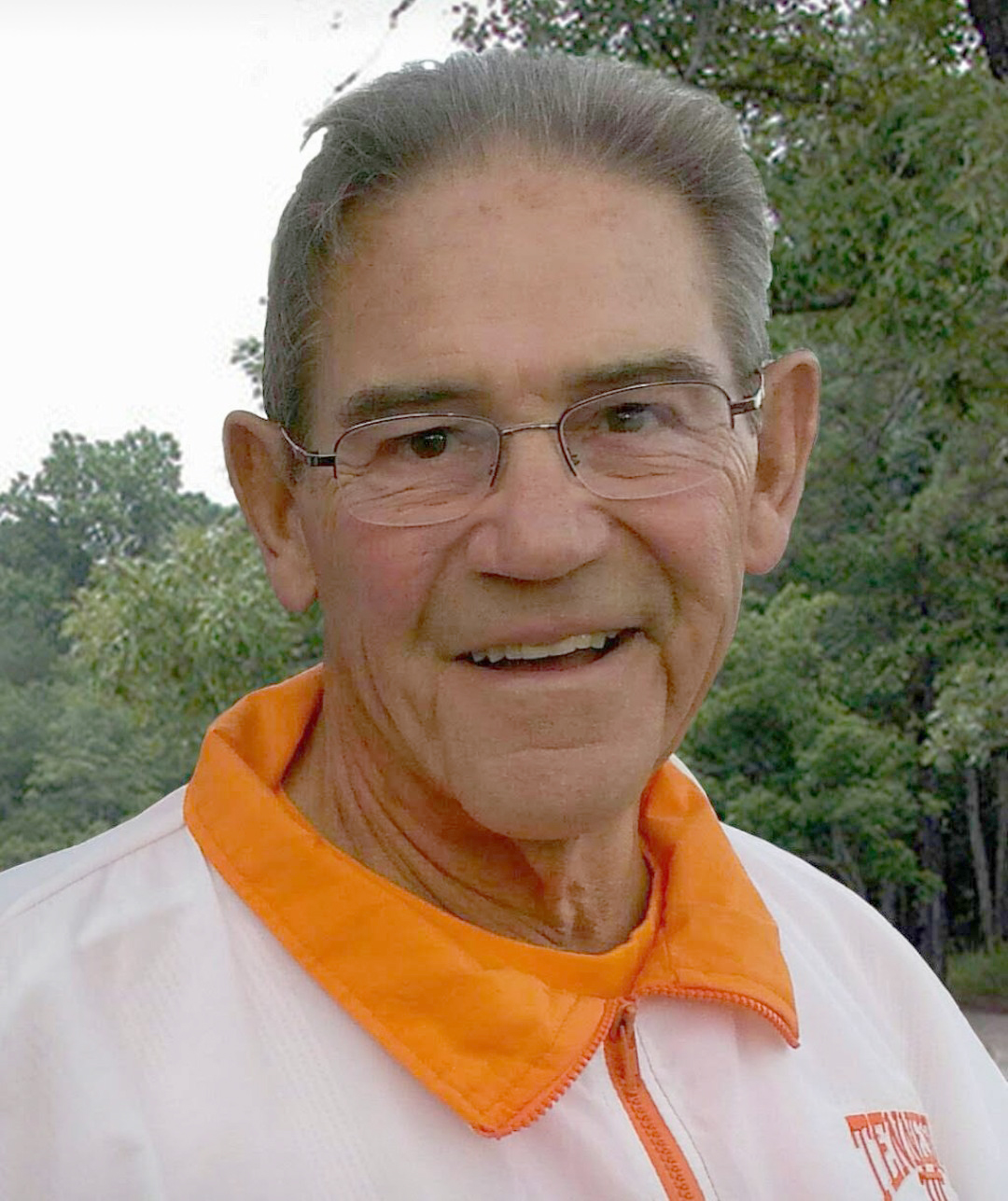 Tommy Johnson
Published in The Oklahoman on October 17, 2018
Howard "Tommy" Johnson passed away October 14, 2018, after a lengthy illness. He is survived by his wife of 54 years, Carol B. Johnson; his mother, Dorothy B. Johnson; one brother, Ronald B. Johnson; two sisters, Judith E. Gallaher and Dorothy Ann Murnan; and numerous nieces and nephews, Bo Johnson, Chad Bean, Brea Teas, Deanna Bean, Codee Becknel, Matt Johnson, and Kim Eads; 14 great-nieces and nephews; brothers-in-law, Ricky Murnan and Thomas Gallaher; sisters-in-law, Irene Johnson and Judy Bean.
He was a man devoted to his wife and family. Tommy was born in Clarksville, Tennessee on July 31, 1943, while his father was in service overseas during World War II. At the age of three he saw his father for the first time and knew him on sight as he came out of a taxi cab. After the war, the family moved to Athens, Georgia where his father completed his higher education degree and played football for the University of Georgia. At this young age, Tommy became a life-long fan of the "Georgia Dawgs".
The family then followed their father as he coached at Oklahoma State University, the University of Alabama and finally back to Stillwater, Oklahoma where Tommy graduated from C.E. Donart High School. In 1961 he began his college days at the University of Tennessee where he played football and always remained an avid fan of any Tennessee "Vols" sport.
The best result of his early years at the University of Tennessee was meeting and marrying his lovely wife, Carol. They married on August 1, 1964 and moved back to Stillwater, Oklahoma for a short period of time. His career took them back to Knoxville, Tennessee for 18 years, then Fort Deposit, Alabama for 17 years and his last years of work in Midlothian, Texas.
In 2008 they retired to Moore, Oklahoma to be near family. Tommy loved to fish, golf, watch sporting events even bull riding, and liked listening to country/western music.
Visitation will be held 6-8 PM, Thursday, October 18, 2018, at John M. Ireland Funeral Home & Chapel, Moore, OK. Graveside services will be held 3:00 PM, Friday, October 19, 2018, at Moore Cemetery, Moore, OK. Services are under the direction of John M. Ireland Funeral Home and Chapel, Moore, OK.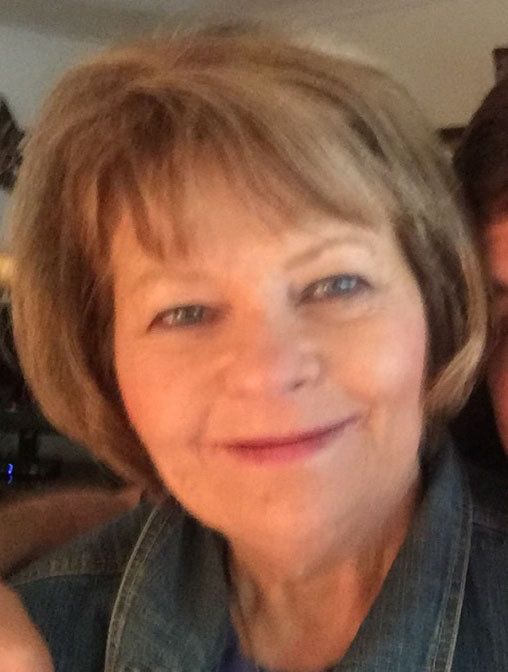 Linda Joyce
Mrs. Linda Joyce Gray passed away peacefully at her home in Stillwater, Oklahoma on Sunday, September 13th, 2020 at the age of 77. A celebration of life will be held in Linda's honor on Monday, September 21st at 10:30 am, at Strode Funeral Home in Stillwater. Officiating the service will be Bishop Justin R. Linsenmeyer, and a graveside committal will immediately follow at Fairlawn Cemetery. Public visitation will begin on Friday morning, September 18th, and the family will be available at the funeral home to greet guests from 4-6 pm on Sunday, September 20th.
Linda was born on May 18th, 1943, to Taylor Foster Joyce and Velma Bernice Joyce in Wewoka, Oklahoma. On that beautiful spring day in 1943, the world instantly became a better place. For anyone that was lucky enough to know Linda, knew what it was to love Linda, and more importantly be loved by Linda, and know that she was truly one of a kind. Linda had the ability to light up every room, and every situation. Linda had a heart as big as her personality, made even strangers feel like they were family, and her gifts of empathy and ability to comfort were just a few of her greatest traits.
At the age of four Linda and her parents moved to Pryor, Oklahoma. It was during their time in Pryor, where Linda met her lifelong friend Janet Fleak. Linda would often tell one of her favorite Janet and Linda stories about the time that her and Janet decided to become 'blood sisters'. But when it came to seal the deal, they were too scared to prick each other's fingers!
It was also in Pryor where Linda said she received the biggest surprise, which was the birth of her baby brother Mike. Linda was ten years old when Mike was born, and to say she was the proudest big sister was truly an understatement. Linda loved her brother fiercely!
At age fourteen, the family made the move from Pryor to Stillwater, Oklahoma. Little did she know that their family relocation of 113 miles, to the house on 1005 Kings Highway, would lead to the greatest love story that has ever existed. Just a couple streets over on Orchard Lane lived another 14-year-old. A boy named William 'Bill' Gray whom had recently prayed that God would provide him with a good beautiful girl he would be able to date. Fortunately, the good Lord delivered, and two weeks after Linda moved to Stillwater, Bill called to asked her on their very first date to the movies. Later that night, Linda wrote in her journal, "Of course, I said yes! I began to jump around my room with excitement yelling, Bill Gray asked me out!!"
And from that moment on, the couple was inseparable. Bill has always been convinced he prayed her to Stillwater, and there is really no denying that. Although the couple was too young to drive themselves, they were more than thrilled to walk back and forth on their two-block path of love, and shamelessly have their parents drive them on their dates for the next two years.
Linda also had many social and academic accomplishments during high school. She was Freshmen Basketball Queen, a Stillwater High School cheerleader, S Club Queen attendant, Pioneer Queen attendant, Student Council Representative, and part of the National and State Honor Societies. She then graduated from Stillwater High School in 1961, all the while with Bill by her side.
During this time, Linda really enjoyed going to church with Bill and his family on Sundays. After four years, when she turned eighteen years old, Linda asked Bill if he would baptize her into The Church of Jesus Christ of Latter-Day Saints. She immediately became a dedicated member of the church and a selfless servant of her savior, Jesus Christ.
After high school, Linda and Bill would attend Oklahoma State University where she pledged Kappa Kappa Gamma and Bill pledged Sigma Nu. Their days as Greek pledges were not meant to be as at the end of their freshmen year, Bill asked Linda to marry him and she happily accepted. They married in Stillwater at Bennett Chapel on August 27th, 1962, both at the age of 19. Shortly after, they were sealed for time and all eternity in the Salt Lake City LDS Temple. They recently celebrated their 58th wedding anniversary. From that very first date at 14 years of age, and for the following 63 years, they never broke up and loved each other unconditionally.
After attending Oklahoma State University, they moved to Memphis, TN, where Bill attended dental school. Linda worked as a secretary at the National Cotton Council of America. During that time in Memphis, Linda gave birth to their oldest son Scott in 1966. Linda was over the moon to be a first-time mother. After dental school, Bill enlisted in the U.S. Army, and in January 1968, Bill received orders for Vietnam. Just four months into his service overseas, Linda returned home to Stillwater and gave birth to their very first daughter Keli, in May of 1968. Linda was thrilled to be a mother once again, and couldn't believe they now had a perfect baby girl as the newest member of their growing family. Linda had lots of help from her Mother Velma during this time, and after ten long months Bill was finally able to meet Keli for the very time.
After Bill returned from Vietnam, he opened his dental practice in Stillwater and their loving family continued to grow. Linda gave birth to their third child, a beautiful boy they named Jeff, in 1971. Eight short years later, they had a special surprise when their youngest daughter Lyndsee was born in 1979. The unconditional love Linda had for her children and family was second to none.
Even as her family grew, Linda continued her service to her community. She served in the PTA, as chairman of the book fair, and homeroom mother for several years. She was also a proud volunteer for Stillwater Medical Center and was a caregiver for hospice, served in almost every auxiliary within her church. She loved to sing and would often share her talents by singing solos, and was a member of the church choir. Linda was selected to be in a special 'Dallas LDS Temple Dedication Choir' in 1984, and what a memorable experience that was for her.
As their children began to grow and marry, Linda and Bill were blessed with ten grandchildren. Linda's greatest joy in life was being their 'Mimi'! She adored and cherished each one of her grandchildren, and the time she was able to spend with them. Her face would light up when she spent time with her grandchildren. She made everyone in her family feel like they were the most important person in the world with her loving words and compassion.
Linda is preceded in death by her father, Taylor Foster Joyce, mother, Velma Bernice Joyce, grandmother Bess Ann Vanhorn 'Mimi', and grandfather Glen Vanhorn 'Pop.' She is survived by her loving husband Bill, her brother Mike Joyce & his wife Kathy, her four children, Scott Gray & his wife Heather, Keli Moon & her husband Keith, Jeff Gray, and Lyndsee Hargett & her husband Chris, and her ten grandchildren, Mallory, Mason, Mikenzie, Hunter, Hannah, Hayden, Hope, Logan, Aldyn, and Austyn.

John Keller
John Cowan Keller, 67, died Wednesday, October 19, 2010 at his home in Globe, AZ. John was born in Enid, OK on April 19, 1943 to John A Keller and Harriet Cowan Keller.
Jon spent his early years on the family farm near Orlando, OK. The family later moved to Phoenix to help his uncle with his large equipment salvage yard business. John remained in Arizona, living in Cottonwood and Casa Grande before moving to Globe.
John is preceded in death by his father and mother. He is survived by his sister and brother-in-law, Eleanor and Gordon Morris of Hernando, MS, and his many friends in Globe and Casa Grande. John will be buried with family at Memorial park Cemetry in Enid, OK.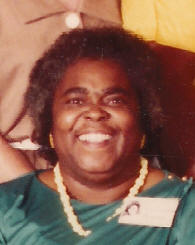 Kaye Lawson
Stillwater (OK) NewsPress, May 1, 1996
MIDWEST CITY-Former Stillwater resident Kaye Frances Lawson-Roseman served in the Navy, taught elementary children and worked for Pacific Bell before retiring. She died Sunday, April 28, 1996, at the age of 54. Her funeral is planned Saturday, May 4, at 10 a.m., in the Stillwater Community Center with Dr. Bobby William officiating.
Ms. Lawson-Roseman was born February 4, 1942, to Bishop F.D. Lawson, Jr. and Erma June Anderson Lawson in Stillwater. She was educated in Stillwater, graduating from high school here in 1961.
After her discharge from the Navy, she married Frankie Lee Bryant. Their marriage ended, and she moved to California, where she met and married Richard Roseman, Jr.
She earned a degree in childhood development from American River College, then worked for the Sacramento, California school system for 10 years. She was also employed by Pacific Bell for 30 years before she retired and moved back to Midwest City. There, she was employed with the Mid-Del School system as an elementary teacher's assistant.
Ms. Lawson-Roseman was pre-deceased by her mother in 1987 and one brother, Fred Douglas Lawson, III in 1993.
Survivors include her father of Stillwater; her husband; six children, Torcia Rosalez and Tellona Roseman, both of Sacramento, and Erma, Dezarai, Daishanai and Artelia, all of Oklahoma City; and six grandchildren. She is also survived by one brother, James O. Lawson of Oklahoma City; four sisters, Margarette Walker of Signal Hill, CA; Martha James of Hercules, CA; Katheryn Butler of Fayetteville, NC; and Brenda Daniels of Fort Worth, TX; four aunts, Dorothy Lawson of Pueblo, CO; Vera Smith and Marva Lawson, both of Los Angelels, CA; and Mildred Carter of Brooklyn, NY; two uncles Raymond Whitening of San Diego, CA and Raleigh Lawson of Sacramento; and several nephews and nieces.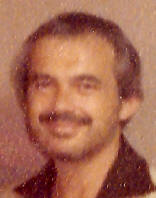 Darrell Wayne Lee
Stillwater (OK) NewsPress, October 4, 1992
Graveside services for Darrell Wayne Lee, 49, of Oklahoma City will be at 10:30 a.m., Monday, October 5, at Wellston Cemetery under the direction of Strode Funeral Home. A flag presentation will be made by the Wellston American Legion Post. He died Thursday, October 1, 1992 in Oklahoma City.
Lee was born March 9, 1943, in Chandler, son of Herman and Mayme (Hagar) Lee. He lived most of his life in Stillwater where he graduated from high school. Following four years in the Air Force, he returned to Stillwater and was involved in retail sales.
He was predeceased by his father in 1959. Survivors include his mother of Stillwater, three daughters, Angela Lee of Mannford, Stephanie Lee of Norman and Laura Blosser of Norman; one sister, Phyllis Short of Stillwater; one niece, Amy Short; and one nephew, Brandon Short, both of Stillwater.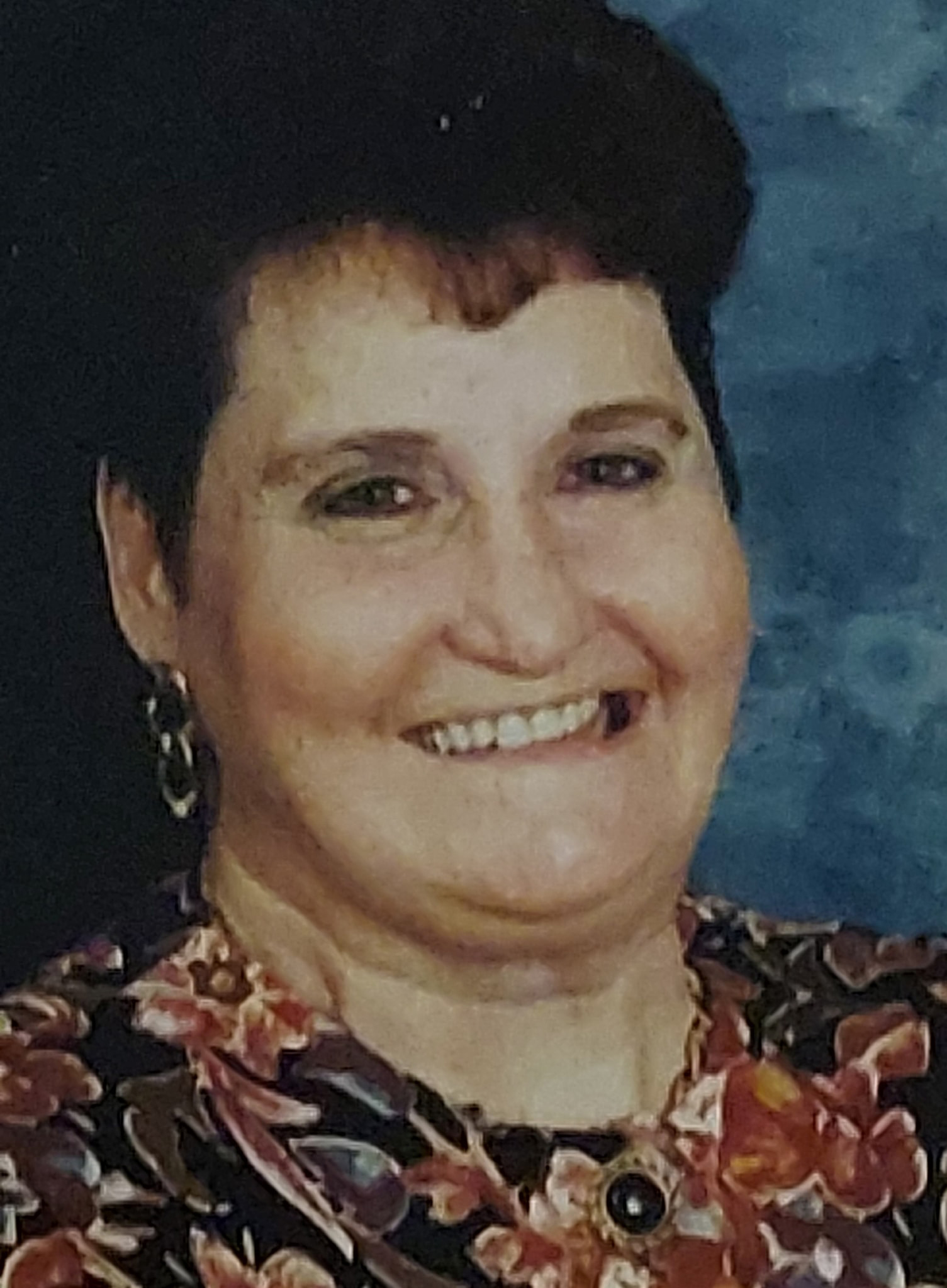 Janice Marie Lile
Born: March 17, 1943-
Died: August 7, 2021, Round Rock, TX
Janice Marie (Lile) Parnell, age 78 of Round Rock, passed away Saturday, August 7 at her home. She was born March 17, 1943 to parents, Merle Edwin and Florence (Vessel) Lile, they preceded her in death.
Left to mourn her loss, is her husband, William Benton Parnell II of the home; her son, William David Parnell of Ogden, Iowa; her daughters, Elizabeth and husband John Cole of Flower Mound, Texas and Patricia Parnell of Pflugerville, Texas; her brothers, Roy Edwin and wife Jean Lile of Leon, Kansas and Billie Joe and wife Patsy Lile of Perkins, Oklahoma; and her three grandchildren and one great grandchild; nieces, nephews, cousins and many dear friends.
After Bill spent 44 years working for the Department of Defense they retired to San Antonio. Prior to moving to San Antonio, they lived in Del Rio, TX. Janice was active in TOPS, Girl Scouts and her children's schools. She worked in child care for many years as well.
Graveside services and interment will be at the Central Texas State Veterans Cemetery, 11463 SH 195, Killeen, Texas 76542, on Friday, August 13, at 3:00 p.m. Please meet at the cemetery at 2:30, for line up. There will be no procession from the funeral home.
Stillwater (OK) NewsPress-June 14, 2012
Home going Services were Saturday June 9, 2012 in Denver, Colo., for former Stillwater resident "Who passed from Earth to glory" Monday June 4, 2012. Helen Jean (Linzy) Rivers 68 at Evangelist Temple Church of God in Christ where she was a longtime member officiated by Elder Chester Maxwell. Services were under the direction of Pipkin-Braswell Mortuary followed by a private cremation.
She was born in Stillwater May 2, 1944 to Willie and Birdie (Vick) Linzy. She married Tommy Verner, to this union two sons were born. She was married to Benjamin (Benny) Rivers for 42 years in Denver Colo.
She attended Washington School and was a 1961 graduate of C.E. Donart, Stillwater, Okla., and Langston University. She was employed for 25 years at Eastside Health Center in Denver, Colo. She retired May 1, 1999. Later she worked at the Park Hill Assisted Living Center.
She is survived by husband Benjamin L. (Benny) Rivers; sons: Tommy L Verner (Paula), Anthony Verner, Marvin Rivers (Donna), daughters: Melody Dorsey (Marty), Ladonna Linzy and Antoinette Rivers, all of Denver, Colo. 14 grandchildren, six great grandchildren, and two sisters: Elnora Sanders and Willie Ann Pradia of Stillwater, Okla., and other relatives and friends.
She was predeceased by parents Willie and Birdie (Vick) Linzy, eight brothers; George, John, Joe, Elsworth, Luther, Chester, Harvey and Abraham. Two sisters: Mittie Carter and Christine Green.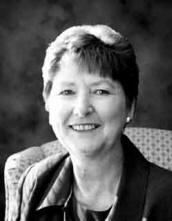 Linda Marlin
Stillwater (OK) NewsPress, Jan. 10, 2006
Linda Broaddus died on January 8, 2006 at the age of 62, after a valiant six-year struggle with ovarian cancer. A Sapulpa City Commissioner from 1990-1994, Linda served as Vice-Mayor of Sapulpa from 1993-1994.
Born Linda Jayne Marlin on March 14, 1943, she was a 1961 graduate of Stillwater High School. Shortly after graduation, she married her high school sweetheart, Guy Broaddus, and they moved to Sapulpa with their two young ters in 1966.
Linda retired as a transportation materials specialist from the Oklahoma Department of Transportation in 1998, ending a 30 yeardaugh career which included a job as the agency's first female engineering aide.
Well known for her hard work and commitment, Linda actively contributed to her community. She served as chair of the Creek County Ambulance Board and was 2002 president of the Sapulpa Chamber of Commerce. She was a member and past president of the Sapulpa Business & Professional Women and the Sapulpa Lady Elks. She helped to create and direct Leadership Creek County and received the Community Leadership Excellence Award from Leadership Oklahoma. Linda served on the Sapulpa City Charter Review Committee, the board of directors of Sapulpa Arts, and volunteered as a literacy tutor. In 2000, she received the Sapulpa Historical Society's Good Neighbor Award.
Linda was twice named Woman of the Year by Sapulpa Business & Professional Women, in 1989-90 and again in 2001.
Linda also served as Vice-President of Bro-Mar, Inc., a family business, and worked as business manager for Dance Masters of America for many years.
Linda was preceded in death by her parents, W.H. "Hank" Marlin and Alice M. Marlin of Stillwater, and her brother James Henry Marlin of Virginia.
Linda is survived and will be sorely missed by her husband of forty-five years, Guy Broaddus, of Sapulpa, her daughter Toni and partner Janice Wells of San Francisco, her daughter Teri Naifeh, son-in-law Jim Naifeh, and grandson Jerald Paul Naifeh II of Sapulpa, her brother George Allen Marlin, sister-in-law Judy Witt Marlin, and countless other family members and friends whose lives she touched.
A memorial service and celebration of Linda's life will be held Thursday, January 12, at 10:30 a.m. at Smith Funeral Home in Sapulpa. In lieu of flowers, the family suggests donations to the Ovarian Cancer Research Fund, 14 Pennsylvania Plaza, Suite 1400, NY, NY 10122 or www.ocrf.org.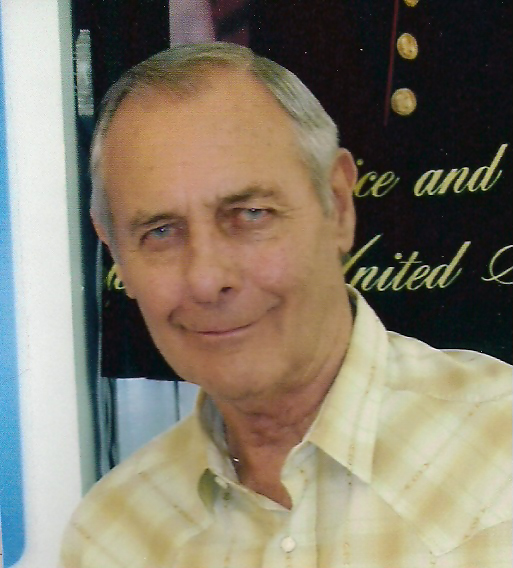 Kenneth McBride
Died: November 24, 2015
Kenneth M, McBride was born August 9, 1943. Kenneth and his wife Shirley Jean were married July 31, 1969.
Ken is preceded in death by his wife Shirley. He is survived by his children; sons Travis and Troy and daughters Pam and Diana; grandchildren Zac, Amanda, Ben and Jarad; and several great-grandchildren.
Services were held at Palmer-Marler Funeral Home, Cushing, OK on December 1, 2015.Burial was at Fairlawn Cemetery in Stillwater, Oklahoma.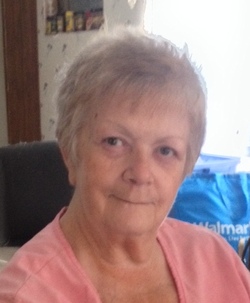 "Dottie" McCandless
October 28, 1943-April 25, 2027
Dorothy Evelyn (McCandless) Coburn, lovingly known as Dottie, passed away on April 25, 2017 at the age of 73 to be with Jesus. Dottie was born to John and LuElla McCandless on October 28, 1943 in Tulsa, OK. She is preceded in death by her parents, older brother John, and husbands Jackie Milton Coburn, Thomas Ely and Tommie Testerman.
Dottie attended elementary school in Caney, KS before moving to Stillwater. She graduated C.E.Donart High School in 1961 and went on to get her cosmetology license in OKC. Her career as a beautician spanned over 30 years in Stillwater including ownership of the Portrait Beauty Salon at the corner of Main and 5th St. In later years, Dottie worked as an in­home caregiver helping families care for failing loved ones. Her last 2 years were spent in care at Green Valley Nursing Home in Perry, OK battling Parkinson's and dementia.
Dottie has been a devout member of the 7th Day Adventist Church and always looked for ways to spread the gospel of Christ. Her passions included the study biblical scripture, music, gardening, crafts, friends and her family.
She is survived by one brother, Charles Francis McCandless and wife Ruth of Richmond, TX and nieces and nephews; Cherie Ann Sullivan of Bartlesville, OK; John Charles McCandless of Glenpool, OK; Charles Franklin McCandless and wife Adrian of Ft. Worth, TX; and Melissa Lu Whiteland and husband Joshua of Colorado Spring, CO. There are 14 great and 4 great­great nieces & nephews.
Funeral service will be held on Friday, April 28, 2017 at Palmer Marler Funeral Home Chapel at 2:00pm. Arrangements are under the care of Palmer Marler Funeral Home of Stillwater. Visitation will be held on Thursday, April 27 from 12 noon to 8:00pm at the funeral home. In lieu of flowers, the family asks that donations be made to: Seventh Day Adventist Church or Companion Hospice in care of Palmer Marler Fuenral Home, 5106 North Washington, Stillwater, OK 74075.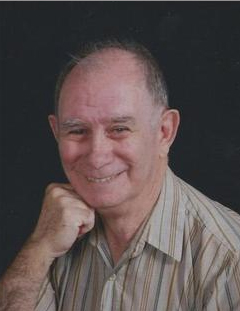 Pat McDaniel
December 17, 1941-April 6, 2017
Stillwater (OK) Newspress on April 8, 2017
James Patrick (Pat) McDaniel, 75, passed away April 6, 2017 in Stillwater, OK. Funeral services will be held at 10:00 a.m. on Tuesday, April 11, 2017 at the Calvary Assembly of God in Stillwater, OK. Interment will follow in the Oakdale Cemetery in Depew, OK. Strode Funeral Home is in charge of arrangements.
Pat was born on December 17, 1941 to Robert Jean McDaniel and Edith Onita Jackson in Ozark, Arkansas.
Pat served in the army for six years. He worked at the Vocational Technical Print Shop for 31 years. In his life he was a care taker, he cared for his parents and two brothers before their deaths. Pat was involved with his church and had a strong passion for trains. Pat will be missed deeply. Our hearts are filled with sorrow at his passing. We do believe he is now conductor on his own train and is traveling to the places he wanted to visit.
Pat is survived by two sisters; one brother; a multitude of cousins, nieces and nephews.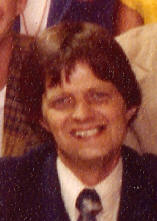 Mike Miller
Bethany (OK) Tribune Review, March 16, 1998
Don Michael "Mike" Miller, 55, passed away on March 12, 1998. He was born on March 1, 1943 to Hester H. and Pauline Edwards Miller in Altus, OK.
He is survived by his wife, Peggy; daughters, Michelle Miller, Fort Worth, TX and Melissa Mingle and husband, Mark, of Norman; his mother, Pauline Miller, Big Lake, TX; sisters, Ann Jones, Carmichael, CA and Gayle McKeich, Oklahoma City; brothers, Hundley Miller, Jr., Mercaid, CA, Jack Miller, Big Lake, TX, Jim Miller, Midland, TX and Jerry Miller, Hannibal, MO.
Memorials may be made to the American Heart Association, Oklahoma Affiliate.
Services were held March 14, 1998 at Gene Adams Chapel, Bethany, with burial in Bethany Cemetery.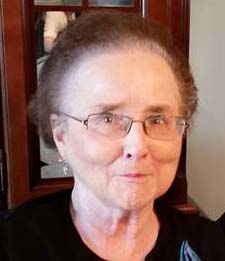 Lucretia Mize
Lucretia J. Walton, 78, of O'Fallon, IL, born March 16, 1942, in Lawton, Oklahoma, died Saturday, October 10, 2020, at Barnes-Jewish Hospital, St. Louis, MO.
Lucretia retired after working 25 years for Fort Hays State University, Hays, KS. She was a member of Spring Valley Baptist Church, Shiloh, IL, and loved to bowl.
She was preceded in death by her parents, William Leonard Mize, Sr. and Betty June, nee McFall, Mize; and a brother, William Leonard Mize, Jr.
She is survived by her son, Larry Jr. (Pattie) Walton of Shiloh, IL; her grandchildren, Rachel (Hunter) Smith, Nathan Walton, and Sarah Walton; a great-granddaughter on the way; her former husband, Larry Walton Sr.; a nephew, Len III (Krista) Mize; a niece, Machele (Greg) Dunagan; and her beloved dog, Tiffany.
Memorials may be made to Spring Valley Baptist Church, Shiloh, IL. Condolences may be expressed to the family online at www.rennerfh.com. Visitation: Friends may visit from 9 to 11 a.m. Saturday, October 17, 2020, at Spring Valley Baptist Church, Shiloh, IL. Funeral: A memorial service will be held at 11 a.m. Saturday, October 17, 2020, at Spring Valley Baptist Church, Shiloh, IL, with Pastor Jerold Darnell officiating. Burial will be at a later date at Elmwood Cemetery, Bowie, TX.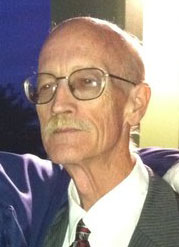 Allen Mitchell
Tulsa (OK) World, December 22, 2011

Allen Barber Mitchell, long-time Sapulpa attorney and resident, departed this life on December 15, 2011 at his home surrounded by his family. He was born to Max Allen Mitchell and Susan Barber Mitchell in Stillwater, Oklahoma on January 20, 1944. Allen was delivered by his grandfather, Dr. Lang Mitchell.
Allen received his Bachelor's Degree from Oklahoma State University in philosophy and his Juris Doctorate from the University of Tulsa.
He began the practice of law in the office of Jack Sellers in Sapulpa, OK. Eventually, he opened his own practice and continued to work in partnership with other attorneys through the years. Although a general practitioner of the law, Allen also practiced in the prevention and control of hazardous waste facilities and was an advocate for individuals with disabilities. He was a member of the Creek County Bar Association, the Oklahoma Bar Association, and had been admitted to practice before the United States Supreme Court. Additionally, he was a current Associate Bar Examiner for the Oklahoma Bar Association and also served as attorney for the City of Sapulpa in the early 1980's.
A member of Boston Avenue Methodist Church in Tulsa, OK and a lifetime member of the Boy Scouts of America, Allen was a friend to people of all walks of life. He was concerned for the poor, the under-served, and the deprived. He was a role-model for many children; acting as a mentor and encourager, always telling children that they would succeed by doing their best.
Allen was a patron of the arts and a talented musician. His memberships included the Tulsa Philharmonic Orchestra, the Sapulpa Community Band, the Oklahoma State Arts & Humanities Council, the Tulsa Arts Council and the Creek County Literacy Program. Allen was very civic minded and often supplied time and resources to different programs in the City of Sapulpa. Allen was very active politically and gave of his time, money and resources to manage and assist in several local area political offices. Allen was predeceased by his father, Max Mitchell, and grandchildren Storm St. Clair and Amy Torix. Survivors include: mother Susan Mitchell, brother Glen Mitchell and wife Carmel, sister Jane Mitchell and husband Jeff Bland; Former wife Linda A. Mitchell, son Ron St. Clair and wife Kelly, daughter Sydney St. Clair and husband Mike Aab, son Matthew Mitchell and wife Mindy Breen, daughter Caroline Mitchell; Current wife Waynelle Mason, daughter Misty Mason East and husband Chuck, daughter Lindsey Mitchell and son Andrew Mitchell. Grandchildren; Uma and Inga Mitchell, Justin Torix, Andrew, Alexander and Ashton East, Dannette Kissick, Karen Aab and Jennifer Aab. In addition to those listed above, Allen also had numerous nieces and nephews.
In lieu of flowers, the family requests that donations be made to the Sapulpa Youth Shelter or the Sapulpa Community Band. A Memorial Service for Allen will be held at 3:30PM Wednesday, December 28, 2011 at the Bartlett Collins Ballroom at 317 East Lee in Sapulpa. The Family has chosen to entrust the care of the service to the directors at Green Hill Funeral Home in Sapulpa.

John Mootz Moody, Jr.
Died: November 17, 2001
John Mootz Moody, Jr. was born to Reverend John M Moody and Joanne McMullen. He is survived by a son, John Mootz Moody III and wife Angela of Kansas City, MO. He had three brothers; Dr. Tim Moody of Dallas, TX; Dr. Terry Moody and wife Jan of Dallas, TX, Reverend Jim Moody of Wellston, OK; a sister, Laura Jolene Banning and husband Michael of Bethany, OK.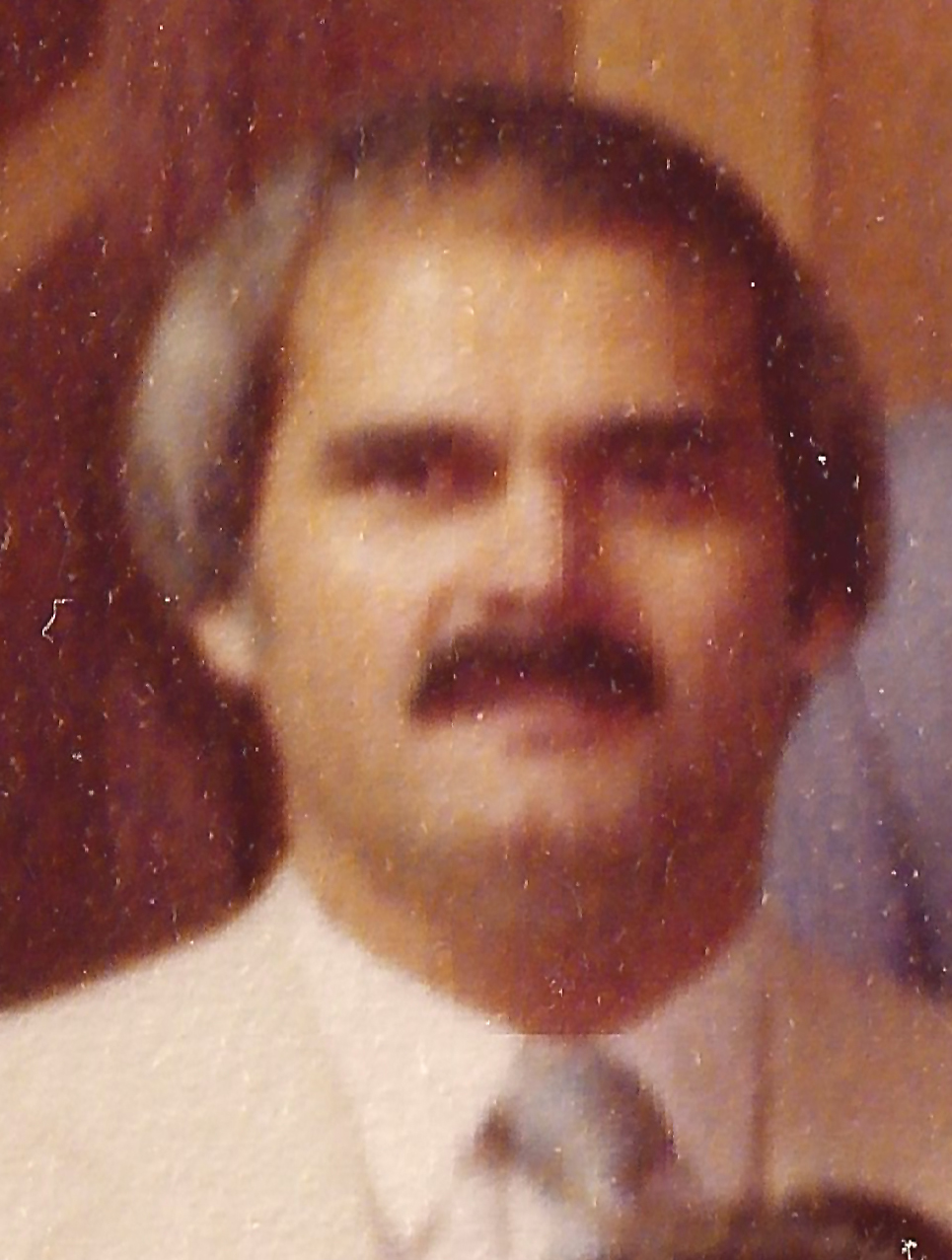 Paul Mooney
August 10, 1943-November 26, 1982
Memorial service for Dr. Paul D. Mooney, a former Stillwater resident, will be at 11 am Friday in the Parkview Baptist Church in Tulsa. He was 39.
Mooney, a biochemist and associate professor of biochenistry at the Oklahoma College of Osteopathic Medicine and Surgery in Tulsa, is one of two men missing and presumed drowned aftre a boating accident at Kaw Reservoir.
Mooney grew up in Stillwater and received his undergraduate degree from Oklahoma State University. He married Sharon Smith in Sapulpa. They later divorced
He was predeceased by his father, J.W. Mooney, when he was a small child. J.W. Mooney was a former Canadian Olympian. He is survived by his mother Alma Mooney, who was a teacher at Jefferson Elementary School. Survivors also include two daughters, Kimmie Mooney and Keri Dawn Mooney, both of Tulsa; two sons, Paul David Mooney Jr. and Daniel Allen Mooney both of Tulsa; his mothr, Mrs. J.W. Mooney of Oklahoma City; two brothers, Bill Mooney of Midwest City and Pat Mooney of Riverside, California; and a sister Elaine Jackson of Midwest City.
Paul received piano lessons from Margaret Nichols while in grade school, becoming a concert pianist. Paul played music in supper clubs in the Tulsa area up to the time of his death. Paul was outstanding at Stillwater High School. Tall Paul, 6'11", was an excellent student. He was an outstanding trumpet player and was the drum major his senior year.
After high school he received two degrees in Organic Chemistry and a Doctorate Degree in Biochemistry. He went from OSU to Yale on a three-year Fellowship at Yale Medical school. He was in the first year of Law School at the time of his death. After leaving Yale, he took an Associate Professor of Biochemistry position at the Oklahoma School of Osteopathic Medicine in Tulsa. He received a two-year research grant from the American Cancer Society which was one of three awarded in Okahoma in 1976. Cancer research was his whole career with anti-tumor drugs being his focus for 16 years. Paul was teaching Biochemistry and doing research on drug treatments for cancer at the time of his accident.

Kenneth D. Morris
Stillwater (OK) NewsPress, October 30, 2005
Kenneth D. "Kenny" Morris, 62, of Stillwater, died Thursday, October 27, 2005, in Hillcrest Hospital in Tulsa.
Services will be at 2 p.m., Tuesday in Palmer Marler Carberry Funeral Home Chapel, 5106 N. Washington, Stillwater. Interment will follow in Clarkson Cemetery, north of Coyle. David Head will officiate.
He was born March 27, 1943, in Stillwater, to Drue and Mary (Smith) Morris. He received his early education in Stillwater and was a graduate of Stillwater High School in 1961. He married Dorothy Geane Ledbetter July 5, 1961, in Stillwater.
Hew was a carpenter and a member and former president of the Carpenters' Union Local 1686 in Stillwater. He was a veteran of the Army serving in Germany and worked in the chemical depot. He enjoyed fishing and attending family reunions.
He was preceded in death by his father.
Survivors include his wife of the home, two daughters, Connie Hite and huysband, John, of Ripley and Sue Stokes and husband, Ricky, of Glencoe; one brother, Jim Morris of Stillwater; two sisters, JoAnn Pendleton and Linda Hicks, both of Stillwater; his mother of Stillwater; 10 grandchildren, Jennifer McIntyre, Adam McIntyre, Kyle McIntyre, Matthew Stokes, Scotty Stokes, Brandon Stokes and Jenna Stokes, Armanda Hite, Billy Hite and Joshua Hite and one great-granddaughter, Kalysta Hinman.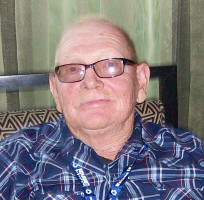 James J. Mosshammer
Died: April 23, 2020, Newcastle, OK
Dwight M. Nance

Born: January 31, 1943
Died: January 19, 2021, Westminster, CA
Dwight Maurice Nance, PhD, age 77, died peacefully at home on January 19, 2021, amongst his loving family, He is survived by his wife of 41 years, Patricia Wilson Nance, MD, daughter, Sharla May Nance, grandchildren, Mickel Maurice and Owen Daniel, son Jack Wilson Nance, daughter-in-law, Karen Flahive Nance, grandchildren, Robert Darwin, Monet Summer and one expected in July.
His wit and humor were apparent to all who knew him. He loved his family and motorcycle riding, but foremost, he loved the truth--the lovely, ugly, inconvenient, beautiful, complex truth. His years of dedicated neuroimmunological research and educational mentorship will be remembered by his colleagues, graduate students and readers of his many published works.
We remember his genuine, authentic self, his realism, his sincerity, his humor, his unerring, often prophetic, sense of human nature, his posts online and his endless quest for new ways to prepare roast beef. We miss you.

Judy A. Newman
Died: October 12, 2005

Odell Franklin Pace
June 9, 1943-November 21, 2019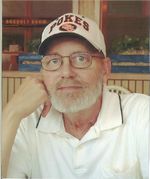 Jerry Pendleton
July 27, 1943 - September 1, 2006
Jerry Louis Pendleton, a Stillwater resident, died on Friday, September 1, 2006 at his home at the age of 63 years.
Mr. Pendleton was born on July 27, 1943 in Hayes, Kansas to Jack E. Pendleton and Marjorie (Kirkpatrick) Pendleton. On May 23, 1969 he married Darlene Driggs in Stillwater, OK.
A 1967 graduate of Oklahoma State University, Mr. Pendleton had worked for Fire Protection Publications as an accountant for the past few years. He held several management positions with several oil & gas companies. He held various offices for the Junior Chamber of Commerce at local and state levels, including President. Mr. Pendleton was also active in the Future Farmers of America where he earned the Chapter Star Farmer in 1961.
Survivors include his mother, his wife Darlene of the home; children, Clint Pendleton and his wife Dana of Houston, TX, Jana Lanier and her husband Bill of Midland, TX, Kirk Pendleton of Houston, TX, and Dane Pendleton of Kansas; five brothers, Eddie Pendleton and his wife Darla of Stillwater, Mike Pendleton and his wife Jo Ann of Stillwater, Gene Pendleton and his wife Mechelle of Cushing, David Pendleton and his wife Linda of Midwest City, and Bill Pendleton and his wife Elena of Houston, TX; six grandchildren, Sydney Pendleton, Duncan Pendleton, Trinity Pendleton, Baley Wickham, Landon Lanier, and Hilary Lanier; mother-in-law and father-in-law, Hilary A. and Mary Kate Driggs of Stillwater.
Mr. Pendleton was preceded in death by his father, Jack Edward Pendleton, Sr.
Funeral services will be held at 10:00 a.m., Wednesday, September 6, 2006 in the Palmer-Marler-Carberry Funeral Home Chapel, Stillwater, OK with Pastor Phyllis Brown officiating. Burial will follow in the Sunset Memory Gardens, Stillwater, OK. Services are entrusted to Palmer-Marler-Carberry Funeral Home, Stillwater, OK. In lieu of flowers the family requests donations be made to Judith Karman Hospice, Inc.

Betty Louise Price
Guthrie (OK) Leader, September 25, 2001
Funeral services for Betty Louise Price, 58, of Guthrie will be held at 10 a.m. Thursday, September 27, 2001 at Community Funeral Home with the Rev. Arthur Bostic officiating. Interment will follow in Crescent Cemetery under the direction of Community Funeral Home.
Price was born June 1, 1943 in Stillwater to Melvin and Christina (Jacks) Price. She died September 23, 2001 at Logan Hospital and Medical Center in Guthrie.
She married John Lambert on October 16, 1961 in Stillwater. Betty attended and graduated from Perkins High School in 1960. Upon graduation, she married John, and they moved throughout the U.S. while he served in the Army. After her divorce, she moved to Las Vegas in 1979, where she became a money changer. She moved to Guthrie in 1998 to be close to her mother until her death.
She was preceded in death by her father, Melvin, her brother, James Price and her sister Cleota Genie Price. Survivors include her mother, Christina, and L.T. Hicks, one son Johnny Lambert of Oklahoma City; one daughter, Chelessa Raines of Naples, Florida; three brothers Larry Hicks and wife Marsha of Tulsa, Delvin Hicks and wife June of Crescent and Lorn Hicks and wife Sherry of Edmond; and her special friend of 15 years, Tony Ibarra.
Family and friends may view on Wednesday from 9 a.m. to 8 p.m. Condolences may be e-mailed to the family at sfhguthrie@aol.com
Warner H. Riley
December 7, 1943-June 26, 1999 in Wetumka, OK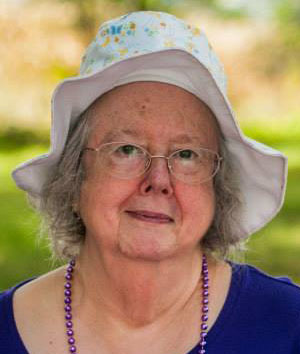 Kittye Delle Robbins
Starkville (Mississippi) Daily News, January 4, 2015
Dr. Kittye Delle Robbins-Herring, 71, of Starkville, Mississippi died Tuesday, December 30, 2014 in Jackson, Mississippi with her husband in attendance.
Born on October 1, 1943, in Memphis, Tennessee, she was the daughter of the late Jack Bonds and Constance Knott Robbins of New Albany, Mississippi.
Kittye Delle graduated from Stillwater High School, in Stillwater, Oklahoma, in 1961. She earned a Ph.D. at the University of Kentucky, and did extra study at the Sorbonne in Paris as a Fulbright Scholar. She was employed by Mississippi State University as a professor of French, retiring with the honored title of Associate Professor Emerita.
On September 22, 1984, she married Stuart Bell Herring in the Chapel of Memories at Mississippi State University.

She was a gentle soul but with a strong sense of community and justice, working to advance women's studies and giving frequently to charities in support of the downtrodden. She loved her dear grandsons, language, art, theatre, gardening, cooking, travel, and music, and had an abiding interest in the history and life of the Middle Ages and Renaissance.
Survivors include her devoted husband of 30 years, Stuart Bell Herring; son, Stuart Davis (Angela) Herring; grandsons, Ethan Seale Herring and Owen Bonds Herring, all of Los Alamos, New Mexico.
A memorial service will be held at 2 p.m. Saturday, January 10, at Trinity Presbyterian Church in Starkville with Dr. Buren Blankenship officiating. Interment will follow later in New Albany Cemetery. An informal wake celebrating her life will be held at the Three Generations Tea Room in Starkville, beginning at 6 p.m.Memorials may be given in her honor to the Gender Studies Program at Mississippi State University, or to the American Cancer Society.
Bio from: ElevateDifference.com
Kittye Delle Robbins-Herring, poet, teacher, gardener, traveler, professor emerita in French language and literature at Mississippi State University, loves to study at home and abroad. She has visited France, Japan, Turkey and several other countries. She would like to visit China in the next year or two. Her publications include articles on the women troubadours and Christine de Pizan, as well as translations of French poetry. Her own poetry has appeared in Mobius and Jabberwock. Current interests include women's spirituality, French folklore, and gender issues in society. She sees writing book reviews as a significant way to contribute to ongoing conversations among feminists. She enjoys cats, flowers, good food, music, visiting art museums and historical sites with her husband Stuart, her son Davis, and her daughter-in-law Angela.

Sharon Kay Rutledge
Stillwater (OK) NewsPress, June 17, 1962
Services for Mrs. Sharon Kay Bastion, 19, of Route 1, who died Saturday in Stillwater Hospital, will be 2 p.m. Monday in Strode Chapel.
Interment will be at Sunset Memorial Gardens.
Mrs. Bastion was born at Fairland, Okla., May 12, 1943, daughter of Mr. and Mrs. E.O. Bowen. She was married to Carl Bastion at Perry, Jan. 8, 1962.
She was a member of the Methodist church and a 1961 graduate of Stillwater High School.
Survivors include her husband of the home; her father; two brothers, Lynn and Rocky Bowen; two sisters, Diane and Nancy Bowen, and one step-sister, Shirley Babbitt, Broken Arrow.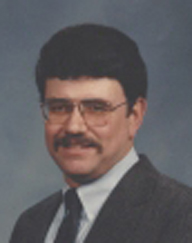 Terry Schroeder
Stillwater (OK) NewsPress, June 17, 1962
Terry Gene Schroeder passed from this life into the arms of our Heavenly Father on January 21, 2018 at the age of 74 with his family by his side.
Terry was born in Miami, OK on November 19, 1943 to Leon William and Geraldine Faith (Longan) Schroeder. He married Linda Arnhart in 1964 and from that marriage had three daughters. He later married Bonnie Dudley at Eureka Springs, Arkansas in 1992.
He was raised in the Lutheran church and was a man of faith. He graduated from Stillwater High School in 1961, then relocated to Corning, CA where he worked for Diamond International for ten years before returning to Stillwater. He retired from National Standard where he was a loyal employee for 35+ years.
He is preceded in death by his parents; Leon and Geraldine Schroeder. He is survived by his wife Bonnie of 25 years; a sister, Cindi McDonald (Dale); three daughters, Terinda Schroeder, Rhonda Otto (Craig), Lorri Namin (Rob); four stepdaughters, Cindy Rolen, Cheryl Price (Delbert), Gina Ellis, Missy Cox (Tim); a special aunt, Arlene Longan; five grandchildren, Theron Schroeder, Jacob Van Gilder, Riley Namin, Jessica Van Gilder, Angel Andrew; and numerous other step-grandchildren, great-grandchildren who were all well-loved by him.
He was a loving husband, an amazing and protective father, brother, proud grandfather, and loyal friend to all. Terry loved the OSU Cowboys, Dallas Cowboys, enjoyed watching many sports, old westerns, and being with family. He was strong-willed, loyal, dependable, honorable, and determined. He touched many lives and will forever be missed by those fortunate enough to know him.
A memorial service will be held on Saturday, January 27, 2018 at 2:00pm at Dighton-Marler Funeral Home Chapel in Stillwater. In lieu of flowers, we suggest donating to a charity of your choice in Terry's name.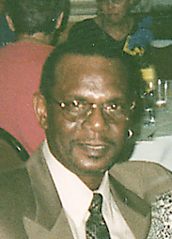 Donald C. Scott
Died: July 8, 2009
Died July 8, 2009
Rae Mae Sissons
Ponca City (OK) News, March 4, 2007
Rae Mae Hudson, resident of Ponca City, passed away Wednesday, Feb. 28, 2007, at St. Francis Hospital in Wichita, Kan. She was 63.
A memorial service will be held on March 10, in Eagletown, Okla. Local arrangements are under the direction of Grace Memorial Chapel.
Rae Mae Hudson was born Nov. 25, 1943, in Arkansas City, Kan., the daughter of Ray Rollen Sissons and Pearl Blair Sissons. She received her early education in Norman prior to moving to Stillwater where she graduated from Stillwater High School in 1961. She attended College of the Ozarks in Arkansas. She married Michael Dennis Hudson on Dec. 25, 1975, in Eagletown, Okla., where the couple established their first home.
She was an administration worker with Conoco from 1964 to 1977, and later worked at Ronnie's Conoco Convenience Store. Rae enjoyed spending time with her four grandchildren. She also enjoyed working with pictures on her computer and collecting Native American figurines.
She is survived by four children, Timothy Owen Sissons, Larry James Hudson and Eddy Rhea Hudson, all of Ponca City, and Christie M. Hudson, of Fort Worth, Texas; four grandchildren; one brother, Owen Thomas Sissons, Ponca City; two sisters, Betty Todd, of Stillwater and Mary Atkins of Yates Center, Kan.; and numerous nieces and nephews. She was preceded in death by her parents; husband; and two sisters, infant Ruth Ann and sister Beulah Grace Cox.
Memorial contributions may be made to Hospice of North Central Oklahoma, 1904 North Union, Suite 103, Ponca City, OK 74601.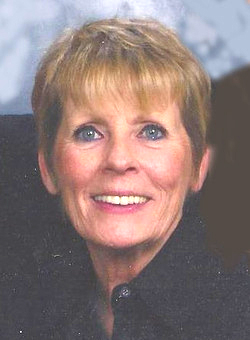 Donna Sloan
October 10, 1942-February 2, 2018
Donna Ann Saulters, 75, died February 2, 2018. She was born October 10, 1942 in Stillwater, OK to Elbert and Vivian (Hall) Sloan. A retired mortgage loan processor, she enjoyed reading and was a big OSU fan.
Preceded in death by her parents, she is survived by her loving husband of 40 years, Thomas; children, Kimberly Chavez, Janine Waldrep, Thomas Saulters, Jr., Brian Wilson, and Jerry Saulters; grandchildren, Kristin, Jason, Brandon, Jimmie, Kaitlyn, Madison, Zane, Mitchell and Koby; great-grandchildren, Lilly, Dejah, Daimen, Mikayla, Tyler, and Quinn; sister, Ruby Cline; and brothers, Don and Bobby Sloan.
Memorial service will be Friday, February 9, 1:00pm at Mercer-Adams Chapel, 3925 North Asbury Avenue, Bethany, OK 73008.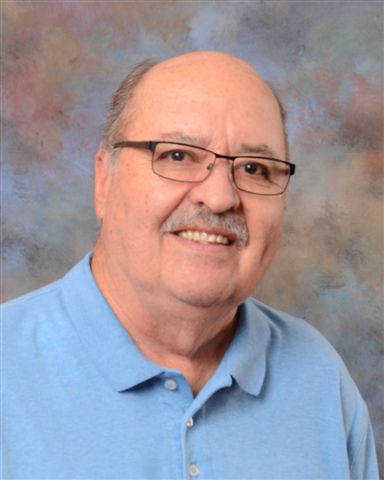 John C. Shideler
Died: September 16, 2019
John C. Shideler II was born Stillwater OK October 6. 1943. Graduated Stillwater High School and majored in Radio and TV Broadcasting at Oklahoma State University
He enjoyed homes near Bellvue Collins Colorado and Mesa Arizona.
John married Harriett Baumgartner and they have two sons, John Chappelle Shideler III, and Derek Elmer Shideler. This marriage ended in divorce.
In 1992 he married Mary Jo Taylor in Fort Collins. Together they formed a company, Broadcast Connection, which sold equipment in radio and TV stations. This successful company sold to employees and investors in 2014. The couple enjoyed traveling in their RV and their home in Arizona. They enjoyed many years of travel.
His Mother, Carolyn R. Shideler, and his brother James C. Shideler of Stillwater, and sister, Melinda L. Shideler of Broken Arrow, survive him. He is also survived by two sons; John C. Shideler III, and wife Tina Shideler, grandson Johnathon Chappell Shideler, granddaughter Heidi Chrisplyse Shideler, grandson Joshua Triston Shideler, and granddaughter Sydney Jade Shideler; and son Derek Elmer Shideler, and grandson Caleb Jensen Shideler. His two sons and their families live in northern Colorado.
John had an early interest in and fascination with radio and TV. He felt it was magical and learned all he could about the technical aspects of broadcasting. As a sophomore in high school, with the help of a speech teacher, he started working part time at KOSU and KVRO radio in Stillwater, Oklahoma. Following graduation he then majored in Radio and TV Broadcasting at Oklahoma State University, moving afterward to on-the-air radio broadcast positions in Blackwell, Oklahoma City, Boulder, Colorado, Kansas City, and Denver.
John held a deep love for the Rocky Mountains stemming from summers spent visiting his Grandfather's cabin in Buena Vista, Colorado. At the end of one particular visit to Rocky Mountain National Park, when he was nine, he stated, "I am going to live here someday." He made that wish come true by moving to Estes Park, Colorado where his sons graduated from High School.
John also had a great interest in aviation, and as a commercial and instrument rated pilot flew traffic reporting aircraft and helicopters over the Kansas City, MO metro area for radio and TV stations. Later in his career he owned several airplanes which he used in business. By the time he stopped flying he had accumulated over 10,000 hours of flight time.
After remodeling a radio station that he managed, John continued in the design of studios, transmitter sites, and directional antenna farms for a number of other stations. As engineer in charge, he managed construction of several broadcast radio installations.After completion of the construction of a station in Kansas City he moved into broadcast equipment sales and had a highly successful career. His sales successes led to his becoming General Manager of Landon Broadcasting which operated a regional chain of radio stations. Eventually he came to own stations himself in both Colorado and Wyoming.
After selling his radio operations, John founded Broadcast Connection, a broadcast equipment marketing firm selling throughout the U.S. and internationally to new and existing radio and TV stations. He was involved in the early development of remote control of stations, which developed the now common scheme of multi-station networks operated from a central control point.
John and his wife Mary Jo sold Broadcast Connection to investors in 2014 and retired to their homes in Bellvue, Colorado and Mesa, Arizona.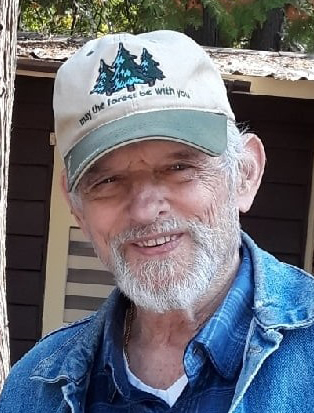 Bill Shull
June 15, 1943-October 3, 2021 William E. Shull age 78 of Farmers Branch, TX passed away in Whitefish, Montana on October 3rd 2021. Bill was born on June 15th, 1943, to Doris Marie and Warren Shull in Sapulpa OK. He graduated from Stillwater High School in 1961, he attended Oklahoma State University in Stillwater and Texas Tech in Lubbock. He graduated from The University of Texas at Arlington. Bill proudly served in the Air Force from 1967 to 1972. After which he worked for Crawford and Company, where he retried. Bill loved photography, target shooting with friends and family and most of all travel. He and his wife spent summers for the last 8 years enjoying the beautiful mountains of Montana. Bill loved life, he accepted people for who they were and was a devoted husband, father, and friend. He is survived by his beloved wife, Christine. Sister Susan Shull of Stillwater OK. Daughter Krista Shull of Addison TX, stepdaughter Debra Burtner of Elizabeth, PA, and stepson William Thornton (Lacey) of Carrollton TX. Bill was loved and cherished by many who will miss him daily. Family and friends are invited to the memorial service with Military Honors at Rawhide Park, 13613 Webb Chapel road, near Manske Farmers Branch library on November 6th at 3pm. In lieu of flowers the family asks that you consider planting a tree in Bill's memory at https://shop.arborday.org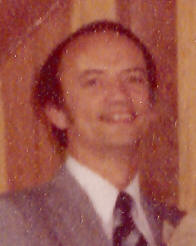 Derrill E. Smith
Stillwater (OK) NewsPress, October 7, 1985
Services for Stillwater businessman Derrill E. Smith, 4711 W. 18th, will be at 1:30 p.m. Tuesday in the First Presbyterian Church. Smith, 43, died Saturday, October 7, 1985, in Stillwater Medical Center, apparently of a heart attack. Interment will follow in Fairlawn Cemetery, Dr. James R. Struthers and the Rev. Barbara Sherer will officiate at the services, which are being arranged by Strode Funeral Home.
He was born in Watsonville on March 15, 1942, the son of Haskell and Joan Smith. He graduated from C.E. Donart High School in Stillwater and then earned a degree in business administration from the University of Nevada, Reno. He served in the U.S. Navy on the U.S.S. Coral Sea as a yeoman, 2nd class. Smith returned to Stillwater in 1970 and worked for Frontier Federal before he opened Pioneer Realty and later, the Smith and Associates appraisal firm.
He married Pat Beachamp in Stillwater on September 30, 1983. Smith was a member of the First Presbyterian Church. He also held memberships in the Society of Real Estate Appraisers, Chamber of Commerce, Stillwater Board of Realtors and American Society of Real Estate Appraisers.
He is predeceased by a brother, Clifford Smith. Survivors include his father and step-mother, Haskell and Grace Smith of Stillwater; his wife, of the home; one son, Gregory Smith of Marysville, California; and five daughters, Kellie Smith of Marysville, California; Nancy Miller of Dallas, Texas; Susan Miller of the home, Mrs. Shawn (Lori) Fagan of Stillwater; and Barbara Miller of the home. He is also survived by three brothers, John Spear of Yukon, Bill Smith of Tulsa and Clyde Smith of Yukon, and one sister, Mrs. Bill (Virginia) Kline of Houston, Texas.
Serving as pallbearers will be Tom Kinnick, Gale Andrew, Charlie Peterson, Bruce Browne, Ted Smith and Edd Bellatti.

David Eugene Steward
Stillwater (OK) NewsPress--Tuesday, January 8, 1963
Services will be at 10 a.m. Thursday at St. Francis Xavier Catholic Chruch for David Eugene Steward, 19, of 1123 S Pine, who died Sunday night in Little Rock, Arkansas, from injuries he received in an automobile accident which occurred Saturday morning near there.
Rosary will be said at Strode chapel at 7:30 p.m. Wednesday. Burial will be under the direction of Strode Funeral Home.
Steward was the son of Mr. and Mrs. S.E. Steward, 2234 S. Pine. His death resulted from the crash as he was returning to is naval station at Brunswick, GA. Steward was born January, 19, 1943, at Okmulgee. He was a graduate of Stillwater High School and a member of the Roman Catholic Church.
Survivors, in addition to his parents, include one sister, Ann, and two brothers, James and John, all of the home.
The car he was driving was in collision with a truck driven by O.R. White, 40, Fort Smith, Arkansas, police said. A passenger in Steward's car, Bill Terrell, 21, Clovis, N.M., was in serious condition in a Little Rock hospital with a broken back.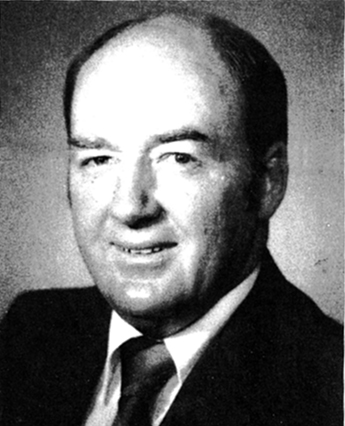 Max James Stites
Died: February 17, 1981
Stillwater Pioneer Athlete Memorial Induction, September 29, 2001
Max James Stites was born in Stillwater, Oklahoma on July 17, 1943, to Chester (Chet) and Ethel Stites. Max grew up in Stillwater with his three older brothers, Zane (class of '52), Carol (class of '53), Gary (class of '56) and younger sister, Linda (class of '65). He married Lana Devine (class of '62) on August 30, 1963. They had two children; a son, Greg, and daughter, Melanie.
The very basis of Max's character and athleticism began very early in life. Growing up with three older brothers, who were all outstanding athletes. He had no choice but to move in that direction. Starting with the little league programs, playing basketball and baseball; he moved into the junior high level playing football; then to high school playing football and baseball, as well as American Legion baseball during the summers. He culminated his high school career as the outstanding nose guard of the SHS football team that went 8-1-1 his senior year.
More importantly, that upbringing established a work ethic that carried on through high school, college and a professional business career. Max was not "work brittle". During the summers, while playing American Legion baseball, he also worked on the "brush crew" for Central Rural Electric. While earning an Associate Degree in Fire Protection Technology, Max worked at Harris Skelly service station after school and on weekends. Summers were spent driving a concrete truck and pouring concrete for Hoke's Concrete Co.
As an example of Max's tenacity, while pursuing a bachelor's degree in business, Max successfully completed 21 hours during his final semester of college in order to report to work with IBM, the start of his professional career in business. Staying with the fledgling computer industry, Max later worked for Honeywell Corporation and for K Wolens, a chain of retail department stores as their computer manager. It was his task to computerize their operations. At the time of his death at age 37, Max was the Associate Director of Medical Arts Clinic, a 40-doctor medical clinic in Corsicana.
Max was very active in his community and church. He was a member of the Board of Directors of the Corsicana YMCA, where he coached football and soccer. He also coached little league baseball and softball. He was a member of the Administrative Board of the United Methodist Church as well as the Board of Trustees, and served as an usher and Sunday school teacher. Max was also a member of Rotary Club and Chairman of the United Fund Campaign.
It is Lana's firm belief that Max found a meaningful life by devoting himself to loving others, serving his community, and doing those things that gave him meaning and purpose. Without his life as an example, his family could not have moved forward, following his untimely death. Their memories of him remain as encouragement in times of fear and loneliness... An ongoing and final gift from him.
Quite often a man's family is a testimonial to his character. Lana, Greg and Melanie are examples of the perseverance and Pioneer Pride that Max exhibited on the playing field, at school and at work. When faced with the adversity of Max's death, they started over and tried even harder. Lana returned to school and completed a Bachelors Degree in Education of the Deaf from Texas Woman's University. After teaching profoundly deaf students for 15 years, she completed a Masters Degree in Education at the University of Texas at Tyler and did graduate work at Gallaudet University in Washington, D.C. Greg, who was 13 at the time of Max's death has a degree from Texas A&M. He and his wife, Julie, live in Austin. Melanie, who was 11, has a degree from Texas University. She and her husband Dean Asofsky have a son, Max, and a daughter, Mia, and live in Houston. If a man's family speaks to his character, Lana, Greg and Melanie have spoken eloquently of the man they called husband and father. They have affirmed what many of us have known all along; Max was a man of strong character and was a man we were all proud to call friend.
Today, we induct Max James Stites into the Stillwater Pioneer Athlete Memorial... A truly deserved honor, and one of which Max would be extremely proud.
Presenter, Gale Andrew, SHS Class of 1961
Obituary: Corsicana (TX) Daily Sun
Max James Stites, 37, of Corsicana, Texas, died Tuesday night, February 17, 1981 at Navarro County Memorial Hospital. Service is Friday, 2 p.m. First Baptist Church, with the Rev. Tom Graves officiating. Arrangements are with Corley Funeral Home.
Stites, associate manager of Medical Arts Clinic, was a member of First United Methodist Church. He was a native of Stillwater, Oklahoma and a graduate of Oklahoma State University in 1967 with a degree in business administration. He served on the board of directors of the YMCA and United Fund and formerly served as fun campaign chairman of the UF.
Stites was experienced in business and computer operations. He owned a computer consulting firm which specializes in computer software design and implementation.
He was active as a youth leader and coach in the YMCA football and soccer program.
Survivors include his wife Lana, son Greg, daughter Melanie all of Corsicana; his parents Mr. and Mrs. C.C. Stites of Stillwater; brothers Zane Stites of Corsicana, and Gary Stites, of San Francisco, CA; and one sister, Mrs. Gary (Linda) Goodner, of Stillwater.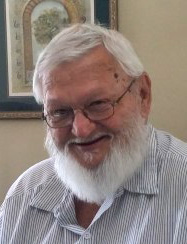 "Sonny" Swartwood
Died: April 8, 2015 in Heber Springs, Arkansas


Clarence Ray (R.B.) Swartwood the son of Clarence Matthew Swartwood and Cleo Faye Yarnell Swartwood was born in San Diego, California on February 16, 1943 and passed away at his home in Heber Springs, Arkansas on Wednesday, April 8, 2015 the age of 72 years.
R. B. was a Christian and attended the New Life Church in Heber Springs. He was a self employed CB technician and moved from Gurdon, Arkansas two years ago to live in Heber Springs.
He is survived by his wife Carol Hobbs Swartwood, a sister Sheri Price of Kingwood, Texas, four daughters Julie Miller of McKinney, Texas, Kay Swartwood of Boonville, Arkansas, Lonnie Kimmel of Springdale, Arkansas and Christine Garland of Searcy, Arkansas, two sons Allen Swartwood of Richland Center, Wisconsin and Matt Swartwood of Heber Springs, Arkansas, 10 grandsons, 6 granddaughters, 10 great grandsons and 8 great granddaughters besides other relatives and many friends.
A visitation will be held at Family Funeral Service on Friday, April 10 from 5:00 to 7:00 PM and funeral services will be on Saturday, April 11, 2014 at 10:00 A. M. in the First Baptist Church of Heber Springs by Rev. Paul Price. Interment will be in the Heber Springs Cemetery with pallbearers Coker Jones, Darrin Lightle, Jesse Walker, Scotty Garland, Jason Hall and Keith Bryan.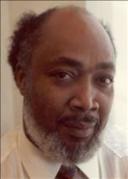 Dewell Edward Turner, Jr.

Stillwater (OK) NewsPress, April 12, 2012


Dewell Turner, Jr. 58, died April 4, 2012 in Stillwater, Okla. His Memorial service will be 10:00 a.m. Monday, April 16, 2012 at Mt. Zion Baptist Church with Reverend Calvin Miller officiating.
He was born on Sept. 28, 1943 to Dewell Turner and Ada (Jones) Turner in Stillwater, Okla. He attended Stillwater High School and received an Associate Degree from NOC. He worked as a machinist, and was a member of Mt. Zion Baptist Church. He was previously married to Quilla Bell, and later married, Linda Heardon.
He is preceded in death by his parents, one sister, two brothers and a son.
He is survived by his wife, Linda Turner, two daughters, Tracey Turner and Sharon Turner one stepdaughter Cassie Sherwood, one stepson Josh Williams and six grandchildren, Sisters, Marva (Turner) Williams, Lawanda (Turner) Barnswell, Mary (Turner) Shinault, Cynthia (Turner) Williams and one brother, David Turner.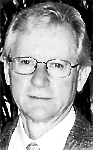 Robert Lee "Bob" Walters
Died: November 4, 2010 Augusta (GA) Chronicle, Nov. 7, 2010
Bechtel Power Corp. EVANS, Ga. - Entered into rest at his residence on Thursday, November 4, 2010, Mr. Robert Lee "Bob" Walters, 67, husband of the late Dee Ann Walters. Mr. Walters was a native of Oklahoma and resided in Evans, GA. He retired as a construction engineer with Bechtel Power Corp. His last assignment was at Savannah River Site. Family members include his daughter: Debbie Warren and husband Ronnie granddaughters: Kristen and Jessica Warren and his sister: Sharon Patterson. A graveside service will be held Tuesday, November 9, 2010 at 11:00 AM at Westover Memorial Park. Memorial contributions may be made to the Leukemia and Lymphoma Society, Donor Services, PO Box 4072, Pittsfield, MA, 01201. The family will receive friends on Monday evening from 6:00 PM until 8:00 PM at Thomas Poteet & Son Funeral Directors, 214 Davis Rd., Augusta, GA 30907 (706) 364-8484.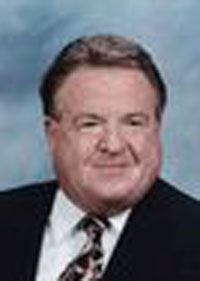 Roger E. Walters
Stillwater (OK) NewsPress, October 29, 2015
Roger E. Walters, 72, passed away too soon on October 24, 2015 in Stillwater, Oklahoma.
Family will greet visitors from 2:00-4:00pm and 6:00-8:00pm on Friday October 30th at Strode Funeral Home, Stillwater. A funeral service will be held at 2:00pm Saturday, October 31st at First United Methodist Church, Stillwater. Strode Funeral Home is in charge of the arrangements. Friends and family are welcome to meet at the Walters home before the funeral at noon or following the funeral for refreshments and camaraderie. Cremation will follow with scattering of his ashes as per his wishes. A memorial gathering of his friends will be held Wednesday, November 11th at
6:00pm at the Boiceville Inn, Boiceville, New York. All are welcome to attend.
Roger loved life and had a zest for living that cannot be measured. He collected friends wherever he went, and was always ready with an amusing story or anecdote. He was a gifted story teller. His memory of events was incredible, whether they happened a week ago or 50 years ago. Roger and his wife Barbara divided their time between their homes in the Mid-Hudson Valley area of New York, near Woodstock, where Barbara was from, as well as Roger's boyhood home in Stillwater, Oklahoma. Roger was delighted to spend time in Stillwater again, especially when Barbara enjoyed it here as well. He was proud to have purchased the family home when his mother passed away several years ago.
Roger attended Stillwater schools and graduated from Stillwater High School in 1961. He graduated from Oklahoma State University with a Bachelors Degree in physiology in 1965. Roger was initiated into the Oklahoma State Gamma Lambda Chapter of Beta Theta Pi in 1962. He was an Army Reservist for many years.
Roger's entrepreneurial career got started early with his massive paper route. He even helped his parents pay the mortgage on their home with his earnings! He then started working at Bates Brothers in high school and continued through OSU. He then worked for Foley's Dept Stores and Ethan Allen Furniture, Inc. for the majority of his career before working for a museum design company in Houston.
After he retired, he was a huge asset to his wife's jewelry business. Roger had a number of causes very near and dear to his heart. Most notable was the Ashokan-Pepacton chapter of Trout Unlimited in New York; a cold-water conservation group. He donated countless hours in different capacities over the years, and was given their highest award, the Rainbow Trout Award, in recognition for his devotion. He loved all things fishing and had several fishing trips scheduled. He also loved antique tractors and had a collection of them in New York, including his father's Ford 8N. Besides fishing, his tractors and his wife; nothing gave him more pleasure than spending time with his beloved dogs, Sadie and Bailey.
He was preceded in death by his parents, Lowell and Pauline Walters. He is survived by his wife, Barbara; sons Michael and Christopher; his sister Jan Zaloudek and her husband, Joe; nephew Joey, and four grandchildren, numerous cousins, and dogs Sadie and Bailey.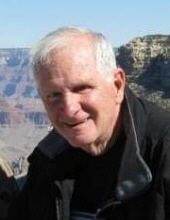 Don Washburn
Born: February 28, 1943
Died: January 8, 2021, Stamping Ground, KY
Donald Eugene Washburn, age 77, husband of Tammy Hacker Washburn, passed away Friday, January 8, 2021 at his home. Don was born on February 28, 1943 in Stillwater, Oklahoma to the late Clarance Olen and Josie Davis Washburn.
He was a member of Central Church of God and was a retired diesel mechanic. He volunteered at the Kentucky Wildlife Center. His hobbies were woodworking and pistol and rifle shooting.
Along with his wife, he is survived by his sister, Karen Burton (Bob). Donald was preceded in death by his daughter, Jodie Dawn Washburn; brothers, Harold Washburn and Jack Washburn; sisters, Barbara Fels, Bonnie Burnett, and Ruby Ann Downing.
Memorial visitation for family and friends will be Saturday, January 16, 2021, starting at 12 noon at Central Church of God, 224 New Coleman Lane, Georgetown, until time of Don's Celebration of Life Service at 1:30 with Rev. Andrew Glenn officiating. Burial will follow the service at Masonic Cemetery in Stamping Ground, Kentucky.
In lieu of flowers, memorials may be made to Bluegrass Hospice Care, 1317 US HWY 62E, Cynthiana, Kentucky 41031 or Lexington Area Parkinson's Support Group, P.O. Box 4424, Lexington, Kentucky 40544. Online condolences may be expressed to the family at www.tuckeryocumwilson.com,


Dick White
Stillwater (OK) NewsPress, March 5, 2003
Thomas Richard White, Jr. died at his West Monroe, LA. home, Thursday, Feb. 27, 2003. Services will be at 10 a.m. Thursday at the Little Chapel of Memories at Restlawn Memorial Park. Friends and relatives should gather prior to the service time at the chapel. Restlawn Memorial Park of Coffeyville, Kan. is directing the arrangements.
He was born on July 7, 1943, to Thomas Richard White Sr. and Mary Stephens White. He graduated from C. E. Donart High School in Stillwater. He was retired from the Air Force and was a loving father and brother who always made people smile.
He was predeceased by his parents. Survivors include one son, Charles White of Corpus Christi, Texas; a daughter, Angela Blackwell of Hope Air Force Base, N.C.; one sister, Diane Knott of Henderson, Nev.; four brothers, Albert White of Mannford, Walter White of Valley Springs, Calif., Robert White of Cottonport, La. and William White of Navarra Beach, Fla.; four grandchildren and many nieces and nephews.

Butch Wilson
Daily Oklahoman, January 31, 1987
Reverend Allen K. (Butch) Wilson of Moore, passed away January 29, 1987 at St. Anthony's Hospital. He was born July 27, 1943, Stillwater, OK.
He was Associate Pastor of Southgate Baptist Church in Moore. He was previously administrator of Jefferson Heights Baptist Academy.
He is survived by his wife Edith, and daughter, Lulena, of the home; a sister, Janice Rouk of Beggs, OK; brother James Wilson of Albuquerque, N.M. Services will be held Saturday at 2:30 p.m. at the Southgate Baptist Church in Moore, with Rev. Harold Hodges and Rev. Kelly Gammill officiating. Interment in Resthaven Memory Gardens.
Memorial contributions may be made to the Southgate Baptist Church building Fund. Arrangements by Resthaven Mortuary.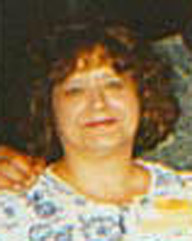 Cathey Wright
The Sierra Vista (AZ) Herald, September 10, 2008 Catherine E. Jendeski, 65, of Sierra Vista, Ariz., passed away at 2 a.m. on Friday, Sept. 5, 2008. She had battled cancer for some time, but died peacefully at home.
She was the daughter of Ora and Oral Wright and is survived by her husband Robert Jendeski; brothers Charles Wright of Ada, Okla., and Oral Wright of Broken Arrow, Okla.; son, Patrick Clifton of San Francisco, Calif.; daughter, Rachael Barber of New Braunfels, Texas; and her three daughters, Jenna, Jerelyn and Jaeci Barber; as well as her husband Robert's children, Nathan Jendeski of Fayetteville, Ark., and Blake, Nicholas and Kelly Jendeski of Folsom, Calif.
Catherine was born on Aug. 12, 1943, in Shawnee, Okla., and raised in Stillwater, Okla. Catherine's greatest accomplishments were her encouragement and caring for her children and love for and support of her husband.
Besides excelling at the duties required of her station as a U.S. Air Force wife, she volunteered for many charitable organizations both on and off bases in Omaha, Neb.; Honolulu, Hawaii; Montgomery, Ala.; San Antonio, Texas; RAF Chicksands, United Kingdom; Wiesbaden, Germany, and San Angelo, Texas.
Catherine charmed those around her and created lasting friendships with people in Europe and the United States. She was fascinated by and delved into the cultures of every place she lived.
Her favorite place in the world was Bellows Beach, Hawaii, where she and Robert often vacationed. Her passion in recent years was genealogy tracing her family roots to the time of the Mayflower.
A celebration of life will be held at the Jendeski Residence, 2271 Primrose Drive, Sierra Vista, on Thursday, Sept. 11, 2008, from 6 to 8 p.m. Donations to Catherine's favorite charitable organizations can be made at St. Jude Children's Research Hospital (www.stjude.org/donate) or the Christian Children's Fund (www.christianchildrensfund.org/donate). Arrangements by Hatfield Funeral Home.