2016 Classmate Bios A-G H-Z
Not all classmates responded to the request for information.

Willard Abington (Marie)
STILLWATER, OK
Family? July 23rd my wife, Marie, and I celebrated our 48th wedding anniversary.
---Our grandson has and still is maintaining a 4.0 gpa since last year. He is currently in an online school where he has won several awards like Student of the Month, A-B Honor Roll, Principal's Honor Roll and a year's membership in the Oklahoma Honor Society. He has also earned numerous other awards since middle school. In Junior High his highest award was from the Rotary Club as Student of the Month where he got $50 and a picture in the newspaper and on local channel 16 for a month.
Working? Retired.
Activities just for fun? Reading, watching TV, playing cards, going out to eat, spending time with my grandson.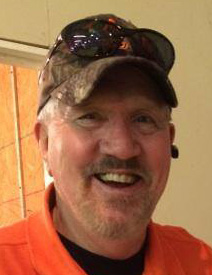 Gale Andrew (Barb)
STILLWATER, OK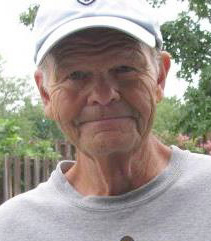 Bill Arnold (Linda Weir SHS '63)
WICHITA, KS
Linda and I will be married 50 years next summer. We have spent a total of 63 years in education both administration and teaching. We spend February in Port Aransas, TX on Mustang Island. We spend early fall in Colorado. We spend July in Vail, CO.
---Daughter, Teri, lives in Florida and works for Social Security. Her son is in the Army at Fort Bliss, TX and has been married for two years. Her daughter is a student a U Conn. Son, Jon and his family live in Boulder, CO. Both work for Colorado Univ. Their daughter is 12 and has won the Colorado State Championship in Gymnastics in her division for three straight years. My brother, Bob, still lives in Stillwater. My sister, Barbara, and her husband, Dr. Forrest Coltharp live in Pittsburg, KS.
---We spend a part of each summer at El Dorado Lake boating and camping on weekends with friends. We have seven flower gardens and a vegetable garden.
---Fifty years ago we had goals. They were to have successful children, to own a nice home with nice gardens, close to a golf course, close to a lake, have a boat and a dog, to spend winter in a warm climate and summer in the mountains, and to belong to a good church. We have attained 98% of them. When we turned 60 our priorities changed some after accomplishing most of the above goals. The priorities became; Live Well, Laugh Often, Love Always, and help others who are less fortunate.
---The reason we will miss the reunion this year is we will be in a cabin seven miles south of Estes Park and 100 feet from a trout stream. We will be hanging out with 1,100 bears and 800 lb. mooses. We hope you all have a ball.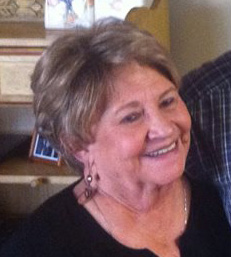 Vicki Barnes Howerton
STILLWATER, OK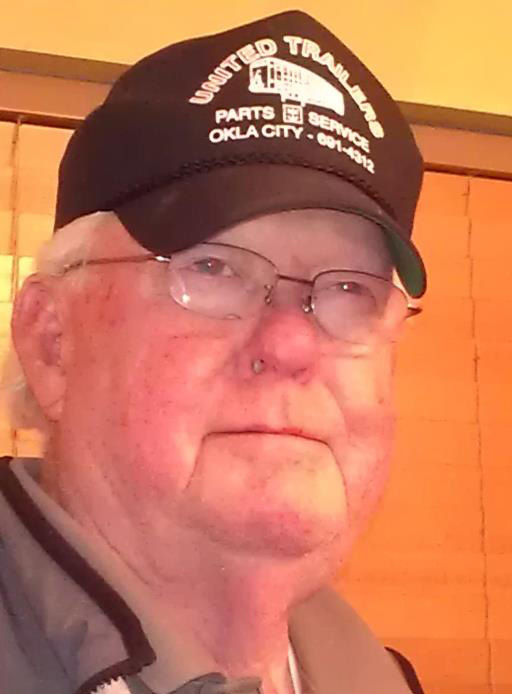 Carl Bastion (Joyce)
STILLWATER, OK
Karl Baumgartner (Carol)
RICHMOND, TX
Family? I have gained two grandchildren, ages 2 yr and 3 mo. making a total of three.
Working? Supposedly I'm semi-retired, but not really.
Volunteering? Building a nature park in my town.
Activies just for fun? Riding a tractor two days a week.
Edd Bellatti (Melyn)
BARTLESVILLE, OK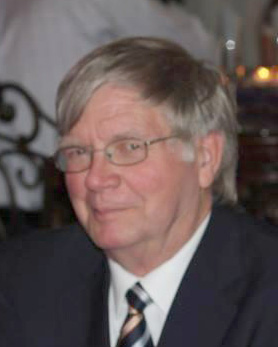 Conn Berkenbile (Sharon Brandana '65)
BROKEN ARROW, OK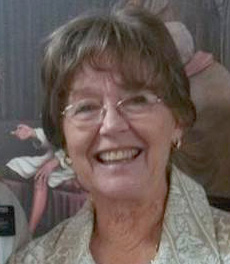 CaMary BerryWynne (Lee Wynne)
WHITEWATER, CO



Tom Berry
STILLWATER, OK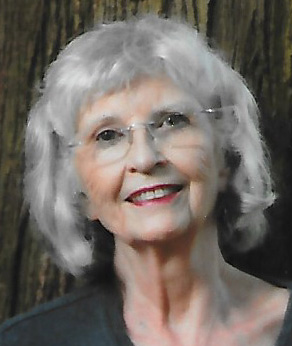 Nita Mae Bissell Gilliland (Richard Gilliland)
REDMOND, WA
Family? Thankfully our five children are living here in Washington or Oregon. We have seven grandchildren; two girls and five boys.
Working? Richard and I have been retired for 21 years. It's great!
Activities just for fun? Richard enjoys painting with oils, mostly landscapes. I enjoy sewing, reading and playing cards. Richard also works on his 1965 Corvette and 1964 Malibu.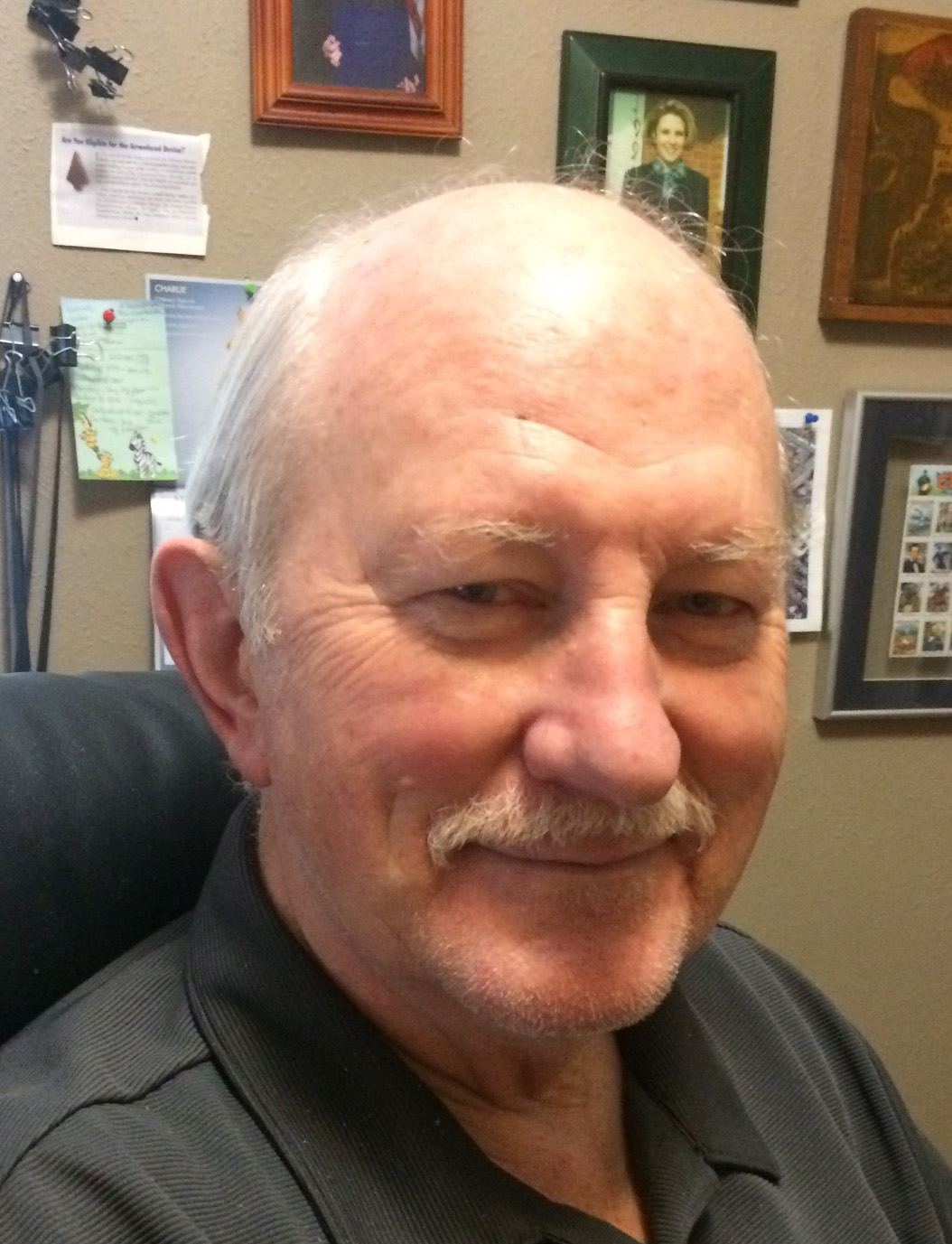 Gary Bounds (Louann)
LAWTON, OK
Working? The last five years I have been refining my retirement skills. Louann continues to operate her private medical massage practice.
Volunteering? I have become very active in assisting military veterans in need. Primarily through The Military Order of the Purple Heart. I am the commander of the local Chapter 602, serving my second two-year tour. I am also active with the Vietnam Veterans of America, Military Officers Association of America and a not too active member of the local Veterans of Foreign Wars. I am the Finance Officer for the Department of Oklahoma Purple Heart and the PH rep to the Comanche County Veterans Council. Keeps me busy. The need is great. Bottom line: I like helping people especially military veterans. I don't like work and you could not give me a job.
Activities just for fun? Golf, volunteer work helping Veterans in need, travel with Louann, seeing my daughter Stephanie. Louann, my wife of nine plus years, and I plan to do some traveling in the next few years. We have made a few trips to Europe and are planning on concentrating on the United States in the near term. Maybe one more trip to Europe (Ireland or The Netherlands,/Belgium/France). We shall see. Probably best we focus on getting through the next week and a planned garage sale.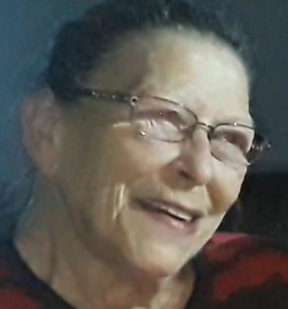 Nora Bowman Esparza
SAPULPA, OK
Jackie "Clarnel" Brady Akin (Joe Akin SHS'59)
SEARCY, AR
Activities just for fun? Interior design, reading and travel.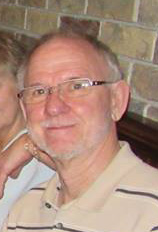 Guy Broaddus
SAPULPA, OK
Family? Both my daughters are in El Sobrante, CA. Teri is a teacher and Toni does political consulting. My brother Joe moved to Tennessee to be with his grandchildren. My grandson, J.P., is going to Tulsa University.Working? After 47 years we closed Bro-Mar, Inc. Sold the equipment and property and retired.
Volunteering? Benevolent and Protective Order of Elks
Activities just for fun? Travel. Poker. Dominos.

Judy Cacy Brightwell
STILLWATER, OK

Irma CaldwellBrown (Robert Brown)
KINGWOOD, TX
My husband and I are now living in Kingwood, Texas. We moved here 6 years ago, after I retired from teaching in Stillwater, so we could be closer to our daughter and her family. Cathy has three children ages 13,10, and 8 and we enjoy spending time with them and often running them to their many activities.
---Our oldest son lives in Bozeman, Montana and he has one son who is 9 years old. We enjoy visiting him and seeing the many beautiful areas of the country. Our other son and his wife just moved to Baton Rouge, Louisiana so now we have another area of the country to discover.
---This year has been our year to travel. We have taken two cruises, one to the Caribbean and the other to Alaska. This week we are going to Williamsburg, Virginia and will be visiting many historical sites.
Since moving to Kingwood, I have done volunteer work at my grandchildren's school and at our church. Stillwater will always be special to me and it's always fun to come and visit relatives and friends.
Pat Casey (Robi)
EDMOND, OK
Family? My wife Robi is into Barre Yoga (I could never do) and two bowling leagues. One team is Robi, her mother (86) and dad (87) All three can beat me. Great traveling compadre and dive buddy. Daughter Kim chauffeurs my four grandchildren to their baseball (9 month season) and basketball games. Daughter Julia moved to Lawrence, Kansas, and fourth grandson is in to Tai Kwon Do and art.
Working? I've cut down from six (10 hour) days to four (8 hour) days, with twice the vacation time. However, my baby brother (8 years younger) retired from IBM this year, my son-in-law (my only son) is retiring as a USAF pilot this summer, and my wife wants me to travel more. If the office market slump imroves and the interest rate increases to normal (4-5%), I may consider one last step toward retirement--a two-day work week.
Volunteering? Not yet.
Activities just for fun? Family gatherings and vacations, scuba diving and island life, travel to "safe" foreign countries, O.U. football, OKC Thunder basketball, movies and dining out with friends, and being trained by my dog.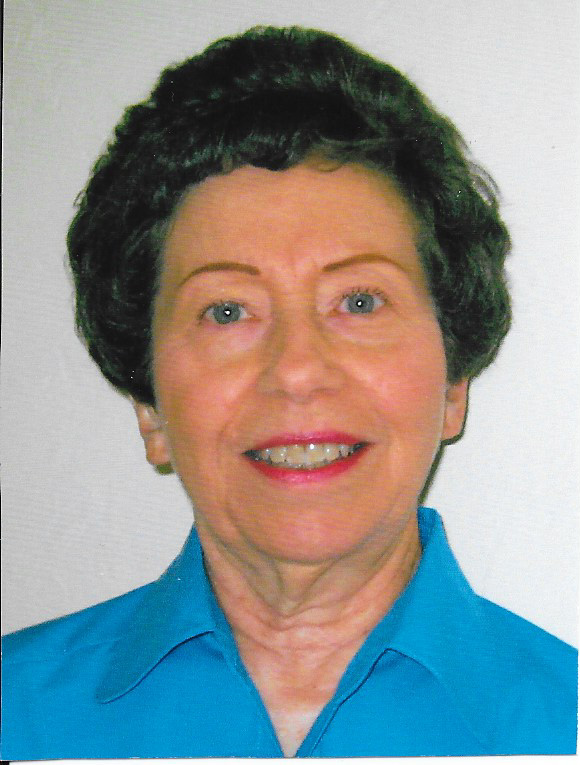 Ann Caskey Eakin (Ben Eakin)
STILLWATER, OK
Family? Our daughter, LeAnne, lives in Denver. She is an accountant with her CPA license. She is engaged to John Whitaker, who is a financial analyst.
---Our son, Brian, lives in Austin. He is an economist and works as a consultant with utility companies.
Working? Working on projects only--and enjoying retirement! Our main project over the past three years has been the complete renovation of my childhood home, where we live. We hired a contractor and watched as his crew did bbeautiful things to our home. I was without a kitchen for over seven weeks, but it was certainly worth the inconvenience.
Volunteering? We volunteer with Mobile Meals here in Stillwater. We enjoy meeting the people and delivering them a hot meal.
Activities just for fun? We play in two handbell choirs; one at our church and the other is a community handbell group which plays at assisted-living centers and nursing homes in Stillwater. Also, we receive great satisfaction from participating in our church choir.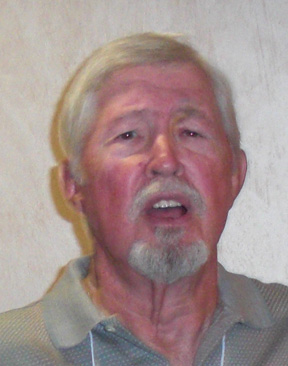 Bob Clark (Barbara Bremer)
STILLWATER, OK
Family? Just the two of us.
Working? No, retired.
Volunteering? Not unless I have to!
Activities just for fun? Travel and going to music festivals.

Rita Colasacco Taylor
WESTMINSTER, CO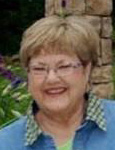 Pat Cooley McCroskey (John McCroskey SHS'61)
FT. GIBSON, OK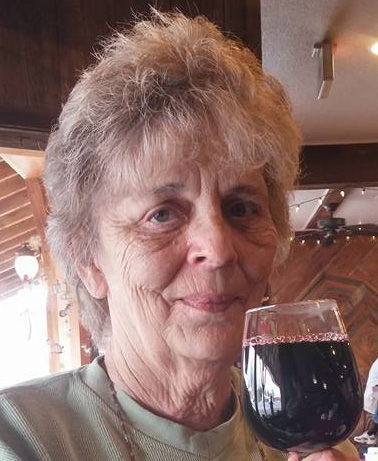 Mary Kay Cooper Warren
PAWHUSKA, OK
Family? Wade and family live outside of Perry. Granddaughter is trying out for the junior Olympic Archery team. Right now she ranks 18th. Kathy is a free spirit. She lives wherever her fifth wheel is parked. She works remotely. Summer she parks close to water rafting and winter its in a warm weather area. Her son is in the Air force.
Working? I try to avoid this activity. I do take care of my own yard and gardens.
Volunteering? Started Volunteering five days a week at a local museu, trying to get them in to the modern age (computer inventory). After a year and a half, I have cut back to two days a week. A couple of days off and I got bored. Now I volunteer for a Merchant Assn. Rea Drummond is coming and the town better get ready. Our goal is to help building owners fix up their buildings. We also have a newly formed Art group with two big art shows coming to town.
Activities just for fun? After three years I am still learning to play Bridge. I play in two different groups and sub in others.
I will not be able to attend the reunion. It is the same weekend as our Art Show
Ronda Cooper
MORRISON, OK
I returned to Oklahoma in 2013 and now enjoy living north of Stillwater on a small acreage.
Family? Single Working? Retired microbiologist. For Fun? Fiber arts, writing, travel

Sharen Cottongim Prevatte
LUMBERTON, NC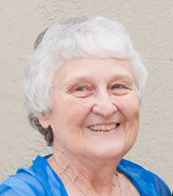 Dana Cowan Naas (George Naas)
LAKEWOOD, CO
Working? My husband and I are still running our own printing and promotional products company, Golden Printing, in Denver. I'm very active in MANY Chambers of Commerce and other business professional groups and known as the "networking queen." It is fun to stay active and keep working and meeting new people almost every day!
Family? We will be welcomed our FIRST grandchild, Alexa, September 20. Our son, Alan, and daughter-in-law live in Castle Rock, CO. Our daughter, Rachel, and son-in-law live on a tiny island--Saba, Dutch Caribbean—where they are both professors at at a medical university.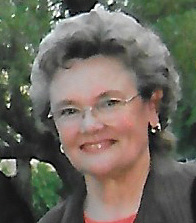 Jeanie Crane Reed
GROVE, OK
Family? Daughter Robin and her husband Don Kier live in Cassville, MO. Robin retired from Crowder College as admissions counselor. Her children are Raven (23) and Reed (19). My son, Travis, and wife Dana now live in Temple, TX. Travis is a corporate pilot for McLane Distributing, flying the lower 48 states. Trevor (19) and Brodie (10) are their sons. Reed will be heading to OSU in the fall of 2017. Trevor is a sophmore at East Central Univ., Ada, OK. Brodie is in 5th grade and a tennis playing kid!
Working? I retired September 2009 as Family Support Supervisor for Delaware Co. DHS. I love retirement!
Volunteering? I have been the eligibility worker for the Christian Health Clinic (free services) in Grove, OK for 16 years. I am also on the Board of Directors for NE Okla. Community Action Agency and am their rep for the Early Head Start Board.
Activities just for fun? Spending time with grandkids as much as possible! Getting together with several of the DHS retirees to eat and catch up. I live in a community that helps others. I have ended up helping cook for benefits. Trevor and Reed (never seeing HS wrestling) took in the OSU-OU matches this last year! Robin and I
said watching the boys was as good as the match!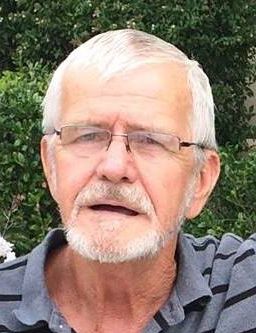 Gary Crenshaw
COYLE, OK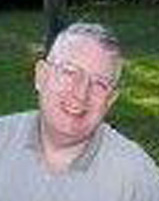 Bob Culton (Karen)
STILLWATER, OK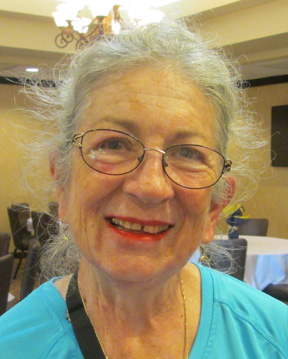 Mary Ann Dryden Wannamaker
RALEIGH, NC
My parents moved our family from Stillwater to New Orleans, LA, after I finished 8th grade. I graduated from Tulane Univ. in 1964 and got my nursing degree from Univ. of Arkansas in 1972. Did Med Surg nursing, Mental Health and Substance Abuse Nursing and counseling.
Family? Widowed since 2006. Four children: Susan, Andrew, Paul, Eric. Nine grandchildren: 8 girls, 1 boy.
Working? Retired from nursing Voluntering? At church
Activities just for fun? Traveling to see family in Florida and North Carolina in the winter in my motorhome.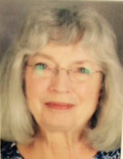 Ginger Durham Lynd
JOPLIN, MO
I just sold my Arkansas house Friday, and many of the relocation tasks are still on the schedule. I am also taking Biblical Greek at Ozark Christian College here in Joplin. I am doing well and feeling great. Hope all of my classmates are well and happy.
Jack Durham
BOISE, ID
Family: Son, Scott Durham and wife, Sonia, live nearby. Scott is still with Micron Technology in Boise. Grandchildren: Jackson Durham, 21, spent his first 2 years at OSU and in his 2016 Junior year transferred to University of Idaho. Granddaughter Taylor Durham, 20, is a Sophomore at Boise State University. Sidney Durham, 14, is an 8th grader.
--- Our Family Cabin in central Idaho (Donnelly, ID) falls directly in the path of the Total Eclipse of the Sun occurring on August 21, 2017--make your reservations early (or you could just go to KS).
--- won't make the reunion, but late last fall Tom Kinnick gave me a tour of Stillwater and its myriad changes.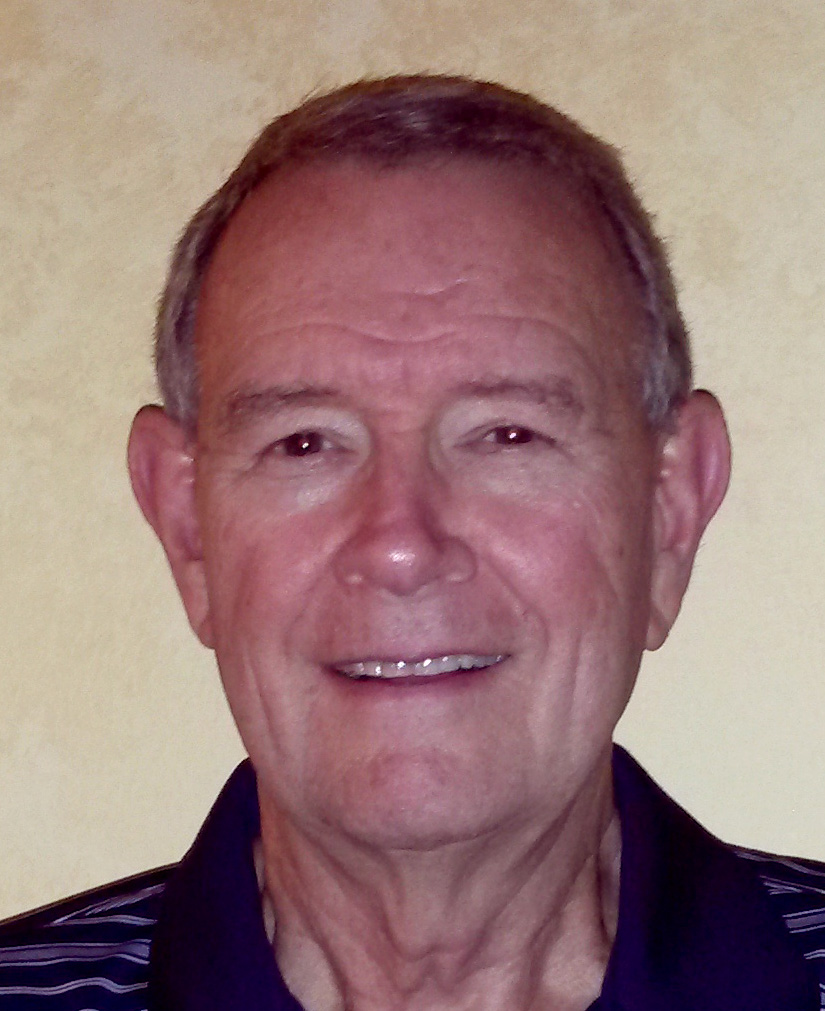 Jerry Edmonds (Doris)
SPRING, TX
Family: Try to keep up with four grandkids ages 5-9. They live in the area and we get to see lots of their school and little league sports activities.
Working: Retired from my "day job" for 15 years.
Prepare financial statements for church and a non-profit foundation.
Activies just for fun: Doris and I try to do an annual cruise from Galveston and also fly to California or Colorado for a few days of sight seeing every couple of years. I try to keep active through exercise and various projects around the house (and the kids' houses).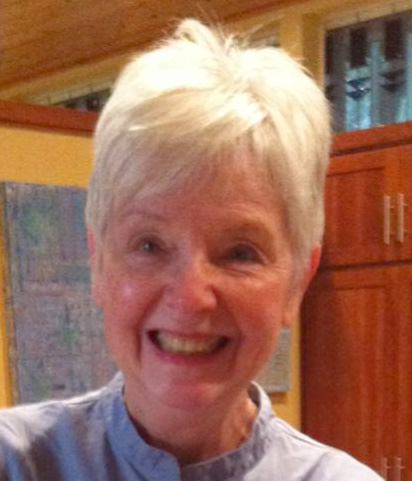 Kae Evans Fisher (Larry Fisher)
CROSS ROADS, TX
Family? Loving and traveling with three sons, two daughters-in-law, and four grandsons along with my husband (Larry) of 53 years. All six of my siblings are happily well across the U.S.
Working? Does house and yard work count? Yes! Staff Parish Relations Committee Chair counts as work for the First Methodist Church in Denton. Maintaining two lake-front acres and house is work? Maintaining a 73-year-old body takes attention/work! :-)
Volunteering? We are church folks supporting the church, enabling disciples of Christ to love one another. Serving Cross Roads town council with controlled growth plans, if that is possible in Texas.
Activities just for fun? Reuniting annually with High School girl friends. Playing with my local five-year-old twin grandsons. Playing Bridge and Spades. Amazin' Grazin' group (each year the 8 of us choose a fund-raiser cook book from around the U.S. and monthly we prepare a menu from its choices). Social Committee in our subdivision of 102 homes. Book Club where I am about to lead the discussion of "All Girl Filling Station's Last Reunion". Weekly Covenant Group, SNBS group with couples'retreats.
Davis Fisher (Julia)
EL DORADO HILLS, CA
Family? No children, but we are close to our nieces.
Working? Retired Dec. 31, 2001.
Volunteering? Worked with SCORE.org.
Activities just for fun? Been to 49 of the 50 states. Traveled to Europe,and Asia also. We already have plans for going down the Danube River in Europe on a river boat at the time of the reunion, so cannot attend this year.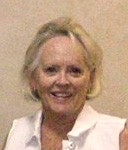 Judy Flood Hill (Marshall Hill)
TULSA, OK
Family? Husband: Marshall.
Daughter: Holly (Scott) with three children: Riley Hannah, Carson and Presley Jane.
Son: Marty with two girls: Jordan & Ryann.
Working? Retired licensed banker for J.P. Morgan Chase.
Volunteering? New Beginnings Community Church (west of downtown) Ladies Brunch, First Impressions, Financial Assistance
Activities just for fun? Zumba 2-3 times a week, Pilates, Weights, Sports with our five grandkids.
Mary Lou Foltz Cagle (Greg Cagle)
CHARLOTTE, NC
Family? I was married to Ron Foltz for 25 years (Chemical Engineering-OSU). We lived in married student housing and Curtis was a baby, when I was at SHS in High School. I learned: "You can survive roaches, poverty and deprivation from living in married student housing $60/mo. including utilities." Our three children are: Curtis who is retiring from Georgia Ports Authority, Christie who is a UNC grad and stay-at-home mom, and Cassie who is a Bank of America SVP.
--- I've been married to Greg Cagle for 25 years. We have six grandchildren and two great grandchildren.
Working? I gradated from Furman University in Greenville, SC as a Math major. I worked for 23 years at what became Bank of America. I worked in every merger from 1979-2002. I retired, then commuted to Montreal Canada for two years for my client, Air Canada. Then in 2004, I really retired.
Mission work and fun: Member of Providence United Methodist Church in Charlotte, NC. I travelled to Haiti, beginning in 2007 (I'm the blonde in lower right in picture) and interviewed rural Haitian women about possible Micro Lending Program. Providence UMC was well established in the Cap Haitian Region, having had a medical mission for 35 years. We started lending through a Haitian partner. Currently we have about 400 women in six rural villages in Cap Haitian Region. We raise capital in the US. Payback rate is well over 90%. Average loan is $200 US. These women are heros.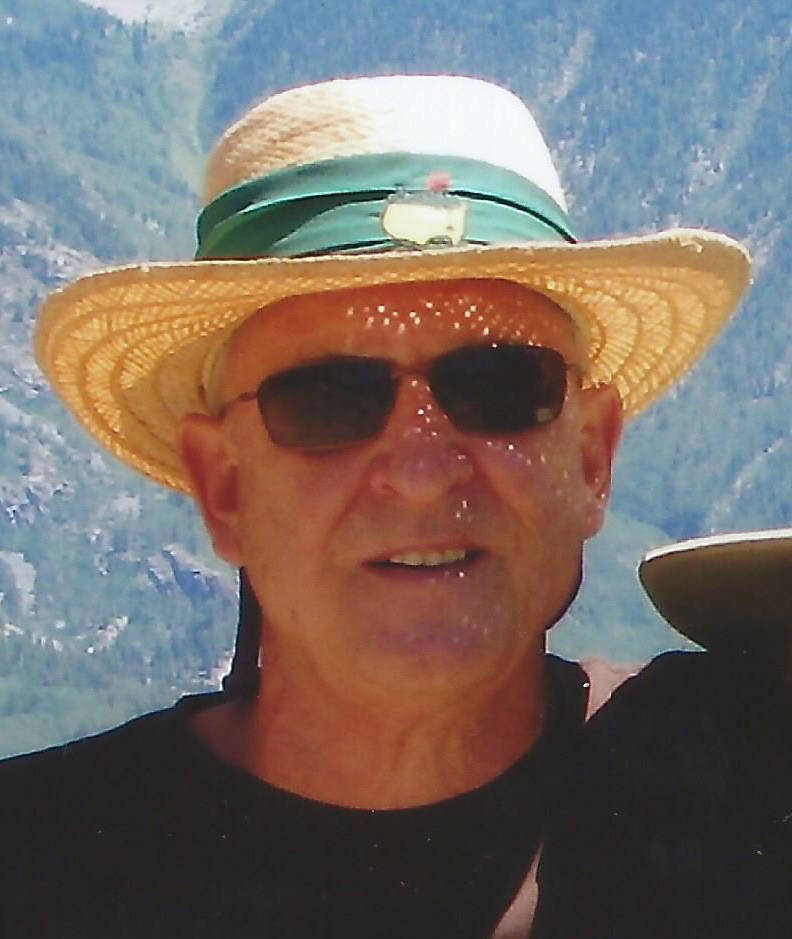 Pat Foster
TULSA, OK
Family? Staying busy with kids and grand kids, like I'm sure most everyone is these days. We lost Jan to her second bout of ovarian cancer after being married 51 years. Kids are in Stillwater, Brussels, Belgium and Tulsa. Mike is VP of IT, FedEx in Brussels; Stephanie is an academic counselor in the OSU Athletic Dept. and working on her PhD; Mark managed a pawn shop, but he and kids are helping me in Tulsa.
Granddaughters: Nicole (19) is at Tarrant County College; Suraya (19) is on academic scholarship at Northeastern in Boston (Pre-Med); Katrina (18) is on gymnastics scholarship at University of Kentucky in Lexington; Janan (17) is a senior at the British School in Brussels; Bela (11) is in grade school in Stillwater; Kasey (6), 1st grade, is with us in Tulsa. Grandsons: Louie (13) is at Stillwater Middle School; Jack (9) is in 3rd grade and in Tulsa.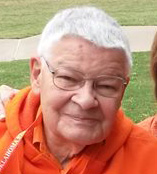 Gary Franklin (Nancy)
STILLWATER, OK
Family: Daughter, Lisa R. Morgan lives in Chicago suburb with my granddaughter Joy Morgan (11). Daughter Lori D. Franklin lives in Tulsa with my two grandsons, Neal (13) and Reece (10).
Working? Sold my CPA practice and retired at the end of 2004. I am loving retirement and can highly recommend it.
Volunteering? Nancy and I are very active in the First Presbyterian Church of Stillwater. We are both in the Stephen Ministry Program and we serve a community brunch every Sat. (Nancy and I do the 4th Saturday of each month and she is the team captain). I have been an elder and have served on several church committees over the years. I also sing (or try to sing) in our church choir.
Activities just for fun? We do at least one good vacation each year (or try to). Both of us enjoy traveling to Europe and to places here in the good old USA that we have not seen. We also enjoy OSU sports and spending time with our grandchildren.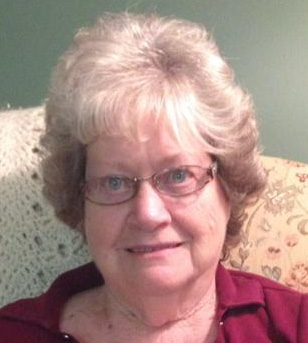 Ruth Fry Nelson (Sam Nelson)
BELLE PLAINE, KS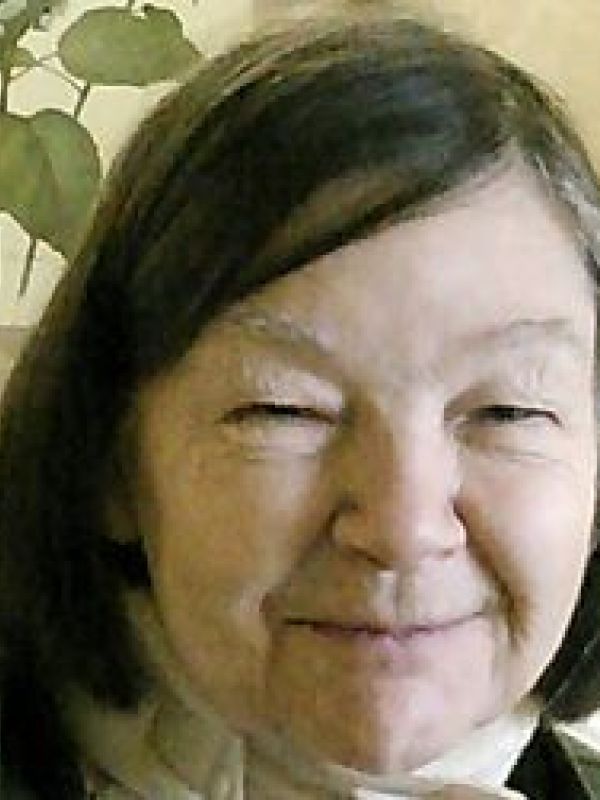 Joy Fringer Saragosa (Rudolph Saragosa)
SANTA BARBARA, CA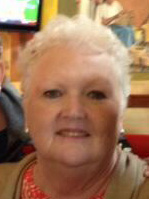 Sharon Gooch Combs
TULSA, OK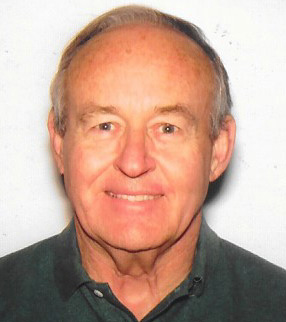 Mickey Graham (Michelle Patterson)
SAN FRANCISCO, CA
Family? My older daughter, Deirdre, husband Carl, and grandson, Sammie, live about 45 min. away in Half Moon Bay, CA. Leslie, my younger daughter, and two granddaughters, Payton and McKenzie, live in the Denver area. I also have two step-daughters; Sarah Malkin and her husband, Ben, live in Los Angeles, and Julia Malkin in New York City. Although we are somewhat scattered, Michelle and I stay in touch and visit them often.
Working? After 32 years on the faculty at San Francisco State Univ., I am now semi-retired, teaching only one semester a year. It's enjoyable, and the teaching load is not heavy. This coming spring, I will supervise a judicial internship and teach a mass lecture section of American Politics.
Activities just for fun? Michelle and I have been doing a great deal of traveling. So far this year, we have been to Germany, Poland and Cuba, and will be in Russia, Spain and Portugal this September. I also enjoy giving off-campus lectures for Road Scholar (elderhostel) about 5to 6 times a year.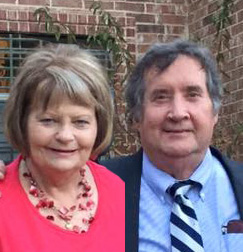 Bill Gray & Linda Joyce Gray
STILLWATER, OK
Family? Son Scott (50) and wife Heather live in Austin, TX and is a VP at Dell. Their kids: Hunter (19) Morman Missionary in East Denver, Hannah (17), Hayden (14) and Hope (11). Our daughter Keli Moon (48) and husband Keith own Conect Ins. Company. Their kids: Mallory (20) is a Morman Missionary in Fortalage, Brazil, Mason (18) BYU freshman on the cross-country team, McKenzie (16) ballet dancer at the Dallas Performing Arts High School.
Our son Jeffrey (45) is single
Our daughter Lyndsee Hargett (37) and husband Chris is Equipment Manager for Hertz for Colorado. They live near Boulder. Their kids: Hogan (4) and Aldyn (2).
Activities: We enjoy sporting events and church activities, OSU football, basketball and baseball, and visiting all nine of our grandkids. Also watch FOX News 24/7!

Jim Gray (Bibi)
STILLWATER, OK
Family? Son Otis (46) sells Steinway pianos in Dallas. Son James (42) teaches school in San Antonio. Granddaughter Kerrison (5) lives with us once again (since June '15) and attends kindergarten at Westwood School.
Working? Retired since Oct. 2010.
Volunteering? I am heavily involved in Town & Gown Community Theater, Stillwater Elks Lodge, Okla. Chess Assn. and U.S. Chess Federation.
Activities just for fun? With the above volunteer activities and with a five-year-old living in the house, that's about all the fun I can stand!!!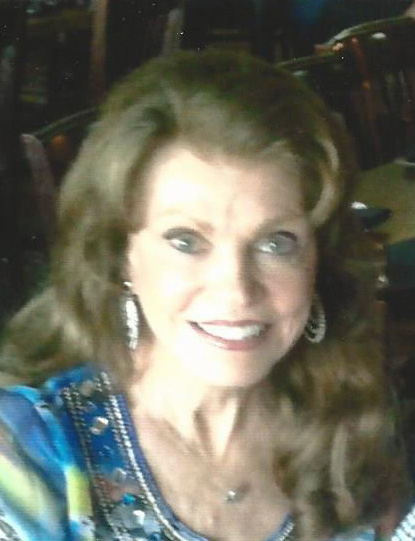 Lana Grooms Chadwick (Lynn Chadwick)
BRANSON, MO
Lynn and I have been living and playing in Branson for almost seven years enjoying friends and family.
--- Two of our children live in Dallas and one in Tulsa: Chris is a graduate of Okla. Univ. Owns his own marketing company DESPI Mkt. Married to stay-at-home mom, Shaina, a former Dallas Cowboy Cheerleader. Have two children, Ava Lene (9) and Grayson (5). Amanda is a graduate of Okla. Univ. Owns a home in uptown Dallas. Has been in medical sales and owns her own company, Treasure of the Trinity. Austin is a graduate of Tulsa Univ. and a publisher in Tulsa. Owns a high school sports publication, VYPE. Hosts daily sports show, Sports Animal. Married to stay-at-home mom, Julie, former dietitian at St. John's Hospital. Have two children, Lincoln (3) and Scarlett (6 mo.).
---Chris and Austin take their dad on a Father's Day sports adventure every year. This year they went to Cooperstown, NY to see Ken Griffey, Jr. inducted into the Hall of Fame.
---Amanda treated me to NYC for my Mother's Day trip. We stayed at the Waldorf, had high tea at the Plaza, saw Melissa McCarthy and Kathryn Wiig promoting Ghostbusters at the Today show, a musical, Trump Tower among other things. I took her to my former East 56th apartment and places I frequented while living and working in NYC.
Linda Gudgel Imle
COCHITI LAKE, NM
I have moved from Alaska after 29 years there, retired and am now enjoying myself in New Mexico. I moved in 2014 to a small village just south of Santa Fe, Cochiti Lake. My dogs and I are enjoying life in the high New Mexican desert. The village has about 500 residents, is situated on native land next to a very nice lake.
--- To stay busy I am back in school, attending Santa Fe Community College taking classes in Fine Woodworking. I am also exploring the Great Southwest and all of the historical sites in this vast area.
2016 Classmate Bios A-G H-Z