2016 Classmate Bios H-Z A-G
Not all classmates responded to the request for information.

Karen Himes Matheson (Dean Matheson)
STILLWATER, OK
Family? Sons: Scott & Rhonda Matheson, grandchildren Blaine & Barrett. Dennis & Christy Matheson, grandchildren Riley & Brady.
Working? Sales Associate with Mary Kay Cosmetics since 1980. Home health care since 1998.
Volunteering? CASA Volunteer, United Methodist Women, Love Feast.
Activities just for fun? Following grandsons in all of their sports activities, football and basketball. Traveling, flea markets, antique shopping, sewing and quilt making.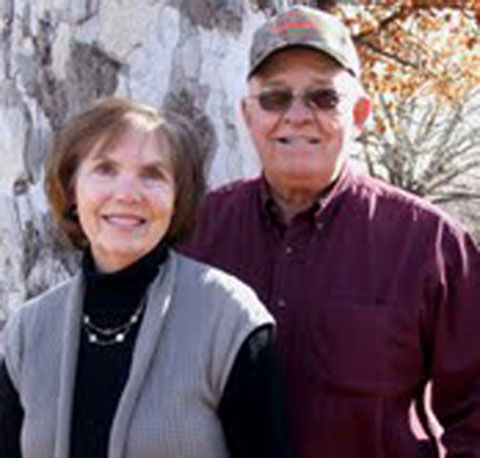 Carl Hiner & Carol Jardot Hiner
GLENCOE, OK
Family? Carl and Carol Hiner were married on June 22, 1962, in the chapel of the First United Methodist Church in Stillwater. They have five children: Randy Hiner, Stillwater; Carla Harnly and husband Mark, Stillwater; Caryn Bailey and husband Kenny of Elgin; Melissa Eason and husband Mike of McKinney, TX; and Mindy Hesser and husband Jeff of Hendrix. They have eight grandchildren: Kyle Hiner and wife Shaunalynn of Robinson, TX; Eric Hiner, Stillwater; Dylan and Anna Harnly, Stillwater; Taylor Bailey, Elgin; Emily and Will Eason, McKinney, TX; and Paige Hesser, Hendrix.
Working? After graduation, Carl Hiner worked as service manager at Ward Buick and Vincent Chevrolet. He later joined the Oklahoma Highway Patrol, which took the family away from Stillwater for a brief time. Upon returning to Stillwater, the couple owned and operated Carl's DX Service Station west of Stillwater. In 1977, he returned to law enforcement when he was recruited by Sheriff Frank Phillips to serve as a deputy. He was elected Payne County sheriff in 1984 and served the county until his retirement in 2007.
--- Carol worked in the OSU Public Information Office while attending OSU. In 1963, she chose to remain home to raise their children. During this time, she kept books for their service station and was involved in the children's activities as well as sewing, gardening, and cake decorating. She returned to work as a teacher's aide in 1977 and to OSU the following year where she spent 10 years with University Publications and four years as associate editor for the Centennial Histories Project. After the project was completed in 1992, Carol worked at the Oklahoma Department of CareerTech until her retirement in 2009.
Wanda Hodge Teter
OKLAHOMA CITY, OK
Family? My four sons are all doing great. Three of them live nearby and one is in Arizona. We are all busy doing our own things, so very seldom get together.
Working? I retired from my last job at Hertz as a customer service rep in 2010 and have not wanted to pursue any job full time. I just started doing parttime work at Sam's as a food demo specialist (fancy name for handing out food samples). I love interacting with people again.
Volunteering? No way! My life is full of everyday enjoyment, especially in the summer time.
Activities just for fun? I do bowl on a league at least once a week year round. Also used to love to golf, still try to get in a few games a year. I love tending to my flowers and tomato plants in my back yard and that's my greatest pleasure.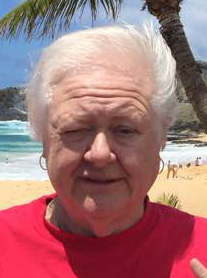 Karen Hornbuckle Bon Homme
EWA BEACH, HI
Family? I have been helping take care of my ex-husband with Viet Nam flashbacks and memory loss until May 30th this year. Now doing it long distance as I moved to Ewa Beach, HI. The last year and a half I had my yougest grandchild living in town and did a lot with him.
Working? I am retired from Civil Service as a LPN in 1995 (medically), but still took care of family (parents) until Dad passed away in 2011.
Activites just for fun? I moved back to Hawaii this year to start having fun in the ocean or just sitting on the beach catching the sun rays.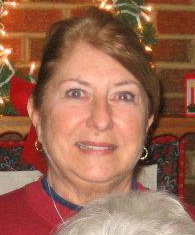 Barbara Houston Chew (Richard Chew)
MESA, AZ
Family? Son Michael is a high school Spanish teacher. He and wife, Kathy, have two teenagers (Emma & Sophie). Son Christopher is a middle school principal. His wife, Nancy, is an elder care attorney. They have two children (Caleb & Millie).
Working? Richard & I enjoy retirement. We've taken several cruises with friends and family (Alaska, Panama Canal, New England,) and attended Air Force reunions in New Mexico, Texas, Mississippi and Hawaii as well as family reunions in Oklahoma, Missouri and Louisiana.
Volunteering? My sisters and I rotate staying with our 98-year-old mother so she can stay in her home.
Activities just for fun? Reading, walking, being with friends and family.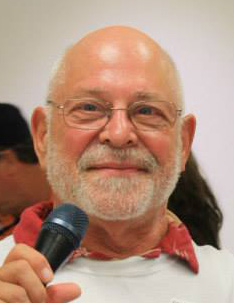 Eugene Hoyt (Kathy)
SEMINOLE, OK
Working? Full Time! Medical Director, Sac & Fox Nation, Stroud. I have also maintained my Law License.
Volunteering? Treasurer, Seminole Rural Water District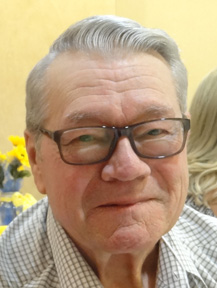 Billy Human (Jean)
STILLWATER, OK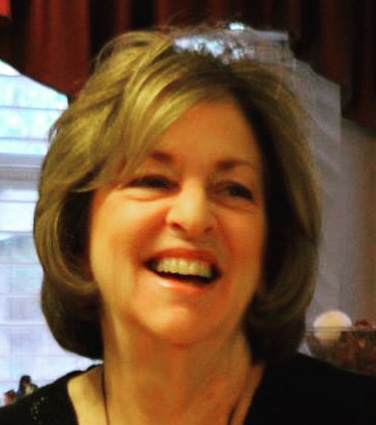 Janice IveyTurner
PINEVILLE, LA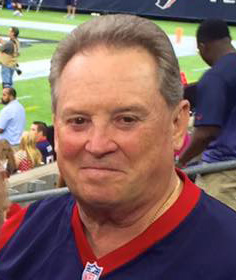 Frank Jay (Roxanne)
KINGWOOD, TX
Tom Kinnick
& Priscilla Washinka Kinnick
STILLWATER, OK
Family? Jacque & TJ (deceased)
Working? Tom runs the Kinnick farm and has four commercial warehouses on the property. Priscilla is retired from teaching Psych & Soc. at Stillwater High.
Activies for fun? Tom goes to casinos whenever possible. Priscilla does fused glass art, Zumba, Yoga, Saturday coffee and Monday lunch with friends, domestic & international travel.
Volunteering? Priscilla creates fused glass bowls, platters & trays for silent auction fund raisers.
What's new with you? Adjusting to Tom having Parkinson's and working to get the VA to cover it by recognizing the Blue Water Navy as they already do for Army, Marines, Airforce and Brown Water Navy (Rivers in VN)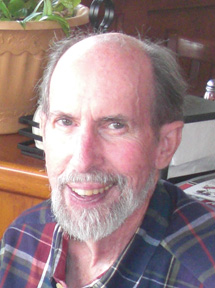 Gary Leonard (Janice)
PLANO, TX
Family? Sons: Scott Leonard & Derek Leonard & wife Amy, Plano, TX. We now have 3 1/2 grandchildren.
Working? In 2009, after 20 years, retired from Verizon Business, Inc. Ashburn, VA; 2004-2009 was a consultant with the FBI, worked daily in the J. Edgar Hoover Bldg. in DC.
Activities just for fun? With my wife of 50+ years, Janice, long-time Sunday School Class member, serious Genealogy research, play lots of Bridge and occasional travel.
Janice Lile Parnell (Wm.B Parnell)
SAN ANTONIO, TX
Janice lives in San Antonio, TX with her husband of 52 years Bill Parnell and dogs Molly and Bambi. They retired there after Bill spent 44 years working for the Department of Defense. Prior to moving to San Antonio, they lived in Del Rio, TX. Janice was active in TOPS, Girl Scouts and her children's schools. She worked in child care for many years as well.
--- They have three children. Liz Cole (husband John), Patti Parnell, and David Parnell (wife Linda). Three grandchildren: Phillip Cole (wife Katie), Brooke Cole, and Jessica Benson, and a brand new great grandson Jackson Wyatt Cole.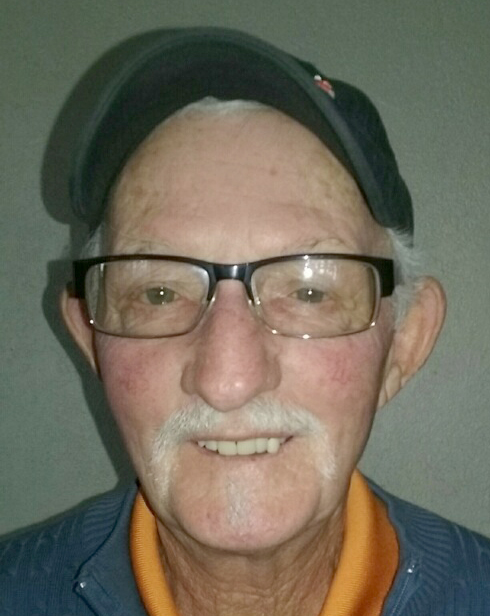 Robert Lynch
GOLD HILL, OR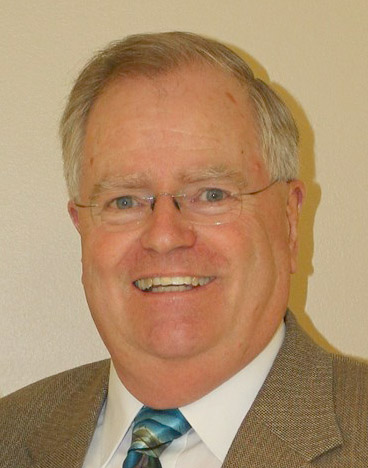 Ian MacAlpine (Martha)
AUSTIN, TX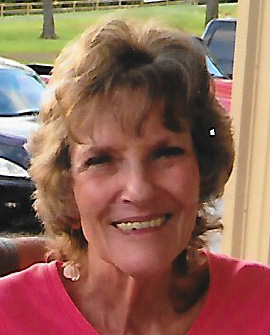 Kathleen Martin Thrower
COLDSPRING, TX
Family? My husband W.C. died in 2013. My son and family are two hours south at Rosenburg, TX. My daughter and the three grandchildren live here in Coldspring. I stay pretty busy with them. I go to aerobics three times a week at the local Senior Center, then Bingo, and the $3 movies every Tuesday at Huntsville. I stay pretty busy just going!
Working? Work? What's that?
Volunteering? I lead the singing at a small Methodist "country" church at Stephens Creek, TX, just five miles north of my home. I am in the trio that sings there regularly.
Activities for Fun? I bought a 2016 Pioneer ATV (Honda) with a friend. He and I go riding in the Sam Houston National Forest where I live; that's when we aren't watching football.
Bob Matheson (Debbie)
CLAREMORE, OK
Family? Deb and I have been married 44 years and live in Verdigris/Claremore area. We have the two boys, Jason and Jarod, one daughter-in-law Ryan and two grandsons, Cade (11) and Mason (6).
Working? Worked at Ford Motor Company/Tulsa Glass Plant as Purchasing Agent. Deb and I are both retired and do just about whatever we want to do most of the time. I still help my brother, Max, maintain and harvest pecans each year. We help take care of the grandsons, when needed and Deb's mom. Jason has his own business as a Digital Media Consultant for college sports. Jarod is an Engineer for Burlington Northern Railroad and Ryan is a Loan Closer.
Volunteering? We assist friends and relatives with their home maintainance.
Activities just for fun? I still enjoy the outdoor sports, hunting, fishing, boating and swimming at the lakes. We take several trips with the family.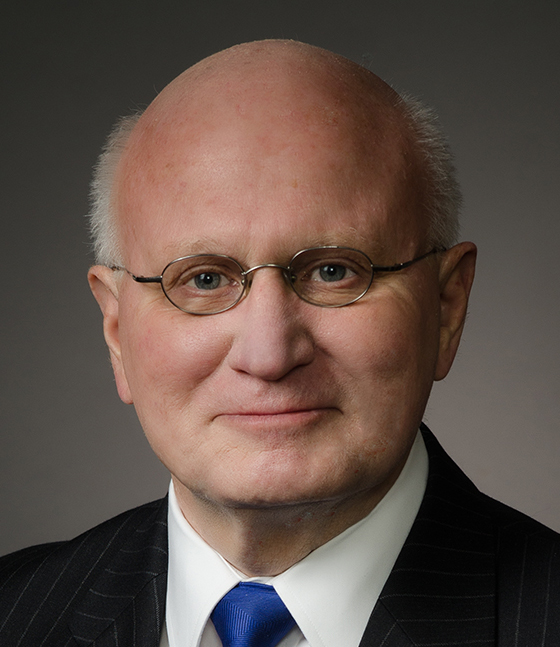 Bob McCaffree (Mary Anne)
OKLAHOMA CITY, OK
Family? Married to Mary Anne for 47 years. Our daughter, Sara, lives in San Francisco and has been Executive Assistant to the founders of UTube and is now a web designer. Our son, Matthew and wife Lilia have our grandaughter Jayna (6) and grandson Max (3) He's the Senior Director of Regulatory Strategy for Comverge. They live in Alexandria, VA.
Working? Still working: Regents' Professor of Medicine at OU, Pulmonary Disease, Critical Care and Sleep Section. Also Associate Director for Policy with the Oklahoma Tobacco Research Center, which is part of Stevenson Cancer Center at OU. I'm also on the steering committee for Oklahoma Center for Adult Stem Cell Research. Mary Anne is Professor of Pediactrics at OU Medical Center.
Volunteering? I volunteer with the Health Alliance for the Uninsured, Open Arms Clinic, and Hospice Foundation of Oklahoma. Mary Anne and I are the only husband and wife to be presidents of the Oklahoma State Medical Association and she was the first woman president.
Activities just for fun? Reading, piano, working out, bicycling, trout fishing and OKC Thunder basketball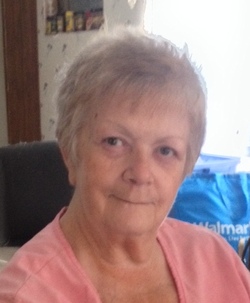 Dottie McCandless Coburn
PERRY, OK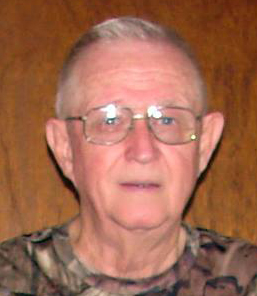 Don McCroskey
PERKINS, OK
Family? Divorced. I spend much time during summer and holidays traveling to see children and grandchildren. During 2016 I have attended a granddaughter's confirmation in Kentucky and a grandson's high school graduation in Texas. Here in Oklahoma I watched a step-grandson win his wrestling regional to qualify for his second state tournament. In May I watched him and his team win the Class 6A State Baseball Championship.
Working? The only work for pay that I do is being the librarian for the Cushing Public Schools Pre-K program. While I get paid for six hours per week, the job takes much more than that. Thus, my library work is part paid work and part volunteer work.
Volunteering? In addition to the Pre-K library work, I am currently serving as a District Deputy for the Knights of Columbus, a Catholic men's service organization. Additionally, I have long served as a leader for the Catholic group of Stephen Ministry. There are now six active Stephen Ministry groups in Stillwater.
Activities just for fun? Fun is fishing and spending time with grandchildren.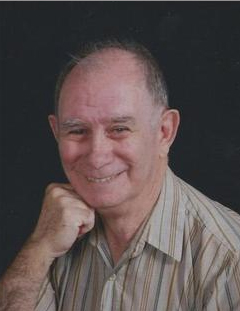 Pat McDaniel
STILLWATER, OK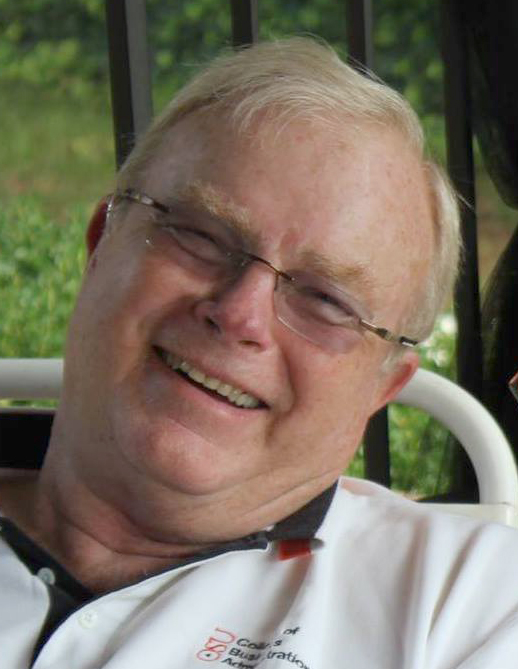 Mike McWherter (BJ)
STILLWATER, OK
Family? BJ and I met in the Philippines and have been married for 14 years. I have three kids. Melinda lives in Connecticut and has my three grandchildren, which is too far away. Michael and Leslie both live in Dallas.
Working? Retired from the Army. Second career-retired from Bell Helicopter. Taught International Business at OSU for five years. We manage a few slum-landlord rentals in Stillwater and Perkins.
Volunteering? Delivered mobile meals for five years. BJ volunteers at Elite Repeat.
Activities just for fun? Travel. I have been to 133 countries. We are focusing more on the US states now. Counselling and assisting Veterans. Bypass surgery a few years ago and back surgery earlier this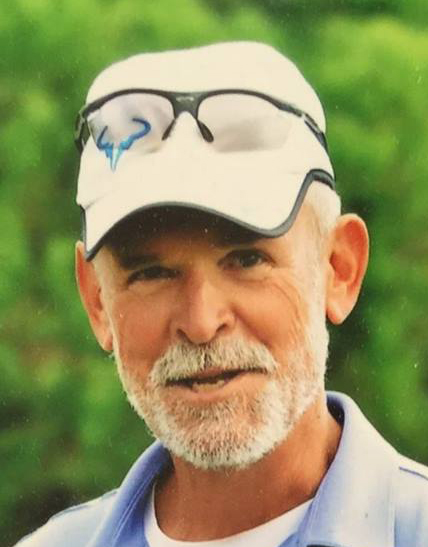 Mac Messenger (Gail)l
1224 CHENE-BOUGERIES, SWITZERLAND
Family? We now have six grandchildren from our combined seven children.
Working? Retired in 2011 and enjoying it very much.
Activities just for fun? Still cycling a bit but spending a lot of time on the golf course.


Pam MillerLease
BROKEN ARROW, OK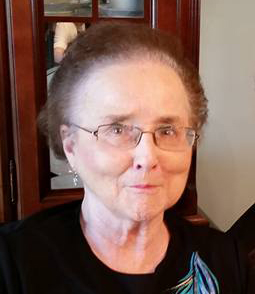 Lucretia Mize Walton
O'FALLON, IL
Charles Moore
STILLWATER, OK
Family? I have two sons: Andy Moore lives in New York City and works at Columbia University Library, Matthew Moore lives in College Station, TX and works as a home builder and in real estate. He and his wife Heather have three children Lucas 12, Owen 10 and Eli 7.
Working? Retired
Volunteering? Stephen Minister. YMCA Board of Directors and Water Aerobics Leader
Activities just for fun? Work out at the Stillwater YMCA Monday thru Friday. OSU athletics--football, wrestling and baseball.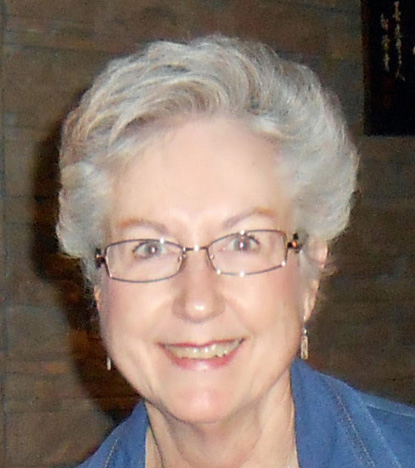 Martha Moore White (Joe White - SHS '58)
TUCSON, AZ
Joe and I still live in Tucson, and will be married 54 years in September. Our two daughters are both educators. Karyn and her husband, Michael Hansen, live in Columbus, OH, where Karyn teaches kindergarten at Tree of Life Christian School. Our eldest granddaughter, Abigail, is just finishing her freshman year at Kent State University majoring in architecture. Our grandson, Jon, is a sophomore at Tree of Life. Leah and her husband, Wade Davis, live in Mankato, MN, where Leah is a Professor of Speech and Communication and is director of the Forensics Program for the University of Minnesota at Mankato. Their two children, Gavin and Kate, are 12 and 10 respectively. My sister, Patty Moore Martin lives within a day's drive of us in Ft. Davis, TX. Our only remaining ties to Oklahoma are Joe's sister and brother-in-law and their family who live in Collinsville and the Tulsa area.
--- I am very involved in the art community in Tucson. I still work in various media - acrylic, collage and mixed media are the main go to materials. My work is shown locally and nationally and, online, internationally. This year I have served as Vice President of Shows for the Southern Arizona Watercolor Guild. I am a Signature Member of SAWG, The Contemporary Artists of Southern Arizona and the International Society of Acrylic Painters. I invite you to visit my website at www.artbymartiwhite.com and my Face Book page, Marti White, Artist.
--- We go to Minnesota in July for a few weeks to be with our family on Lake Superior. We have been doing this for years. This year we will also go to Colorado on the way north to be at Joe's eldest sister's 95th birthday celebration. Our fun trip this year was to spend a few days in Bisbee, AZ, so we could see the Sandhill Cranes that migrate to our area in the winter. It was an amazing sight to see nearly 30,000 cranes flying into the Whitewater Draw Wildlife Reserve after feeding in nearby fields. Our house is set on 3.3 acres about one of which we manage to keep landscaped. The wildlife we see is one of our favorite pastimes. We had a mother hummingbird we watched in the early spring as she refurbished an existing nest on a windchime and managed to fledge both of her babies. Now we are watching another nest being built in the atrium off our master bathroom. Hope this little mama can be as successful. I spotted the first clutch of Gambel Quail babies yesterday. --- --- We also see deer, bobcats, javelina, coyote, assorted lizards and rodents and a selection of beautiful birds
at the feeders. Life is good.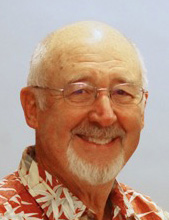 Pat Moore (Colleen)
LIVINGSTON, TX
Family? Last son got married and lives in Hawaii. They picked a great place to visit!
Working? Interesting item. I seem to be just as busy. Recommend retirement.
Volunteering? We spend six months a year at a co-op RV park in Arizona. Most of the park is run by volunteers. I had to quit Habitat for Humanity... You can get hurt falling off those roofs!
What's new with you? We are currently in British Columbia heading for Alaska. It's a fun trip and will be there the whole summer. I won't be able to make the reunion. I know it will be fun.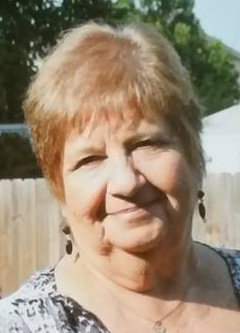 Barbara MurrayCaldwell (Johnny Caldwell)
PONCA CITY, OK
Family? Having married a month after graduation Johnny and I just celebrated 55 years of marriage. We are both retired. Johnny was an electrician and retired from Smith Tool. I retired in 2008 after working at Pioneer Technology Center for 23 years. We both love retirement and being able to do what we want, when we want.
--- We were blessed with four great children. Jeanne, John, Chris and Dianna. Jeanne a nurse, married with two sons and a daughter in law. John passed away in 2004 and left four children. Chris is disabled due to an injury working for UPS. He is married with three children and three grandchildren. Dianna is a 6th grade English Teacher, married with two kids, a stepson and two grandkids. We now have 12 Grandchildren and five great-grands.
Volunteer? I am active at my church where I have been the Women's Ministry Leader for the past 5 1/2 years. I volunteer at the local hospital at the front desk. We don't travel much anymore due to Johnny's health issues. I love to hang out with my family and have lunch dates with friends. One of our granddaughters is a Varsity Cheerleader, so we attend all of the Ponca City Wildcat sporting events.
--- My sister moved to Overland Park Kansas last year, so I don't have any family in Stillwater anymore, so I don't go down there as much as I used to. I enjoy connecting with friends and classmates on Facebook! I love my life and spending time with my kids, grandkids and friends.
Dwight Nance (Patricia)
WESTMINSTER, CA
I am now mostly retired, I do go into the University to visit my office which I still maintain and still have some editorial responsibilities for several research journals, but do very little research these days. I mostly try to spend time with family, a new grandson, and riding my Harley-Davidson motorcycle. If anyone ever makes it out to southern California, would love to have you visit.
Barbara Needham Butcher (Duane Butcher)
ARLINGTON, VA
Family? Two sons: Duane Butcher, Jr,, wife: Nazilia; 2 sons, Kenny (15) and Cameron (12). Christopher Butcher, wife: Ali; Cecilia (16), Eric (12) and Grace (10)
Working? Not for pay. We are in the process of moving from Grand Junction, CO to Arlington, VA to be with the grandchildren before they grow up. Both sons and their families are currently in Arlington VA.
Volunteering? I volunteered for the League of Women Voters for many years, but have currently "retired" because of the approaching move. Downsizing from a large house with 20 plus years of accumulation and even more years of foreign acquisitions has been an ongoing struggle. Very time-consuming.
Activities for fun? I still value travel as my most fun, but have had to put that on hold for the past couple of years because of this move. But now the most current fun is being with the grandkids attending their very many activities.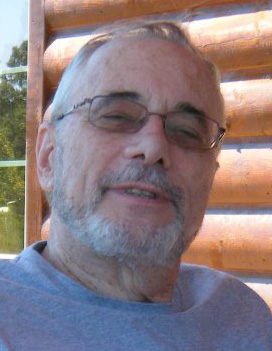 Gordon Nelson
BERNALILLO, NM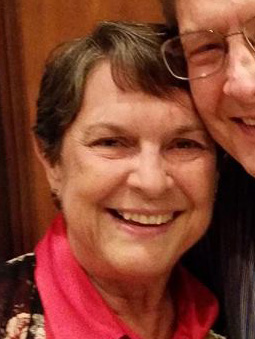 Susan Newell Klos (Ken Klos)
TALLAHASSEE, FL
We are busy cleaning up after hurricane Hermine. Fortunately no big damage.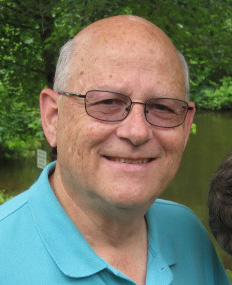 Ron Norton (Sharye)
GREENSBORO, NC
Sharye and I celebrated our 53rd Wedding Anniversary this year. I have been working full time as a retirement planner with Lincoln Financial but have decided to sell my securities business and relinquish my Certified Financial Planner credential as of the end of this year (2016) and concentrate on the CPA side of my business. This involves tax planning, tax return preparation, social security and Medicare planning for my security clients. I really enjoy helping older clients and just can't imagine not have this kind of continuing involvement with others.
--- We have four "kids" and 14 Grandchildren (7 boys, 7 girls) spread out from 1st grade through a Junior in college. Our activities pretty much involve yard work, landscaping and long walks on the nature trails behind our home. We have resided in Greensboro, NC for just over 27 years now.
--- That is pretty brief, but other than grandkid activities, we don't do much traveling. We are blessed to be in good health and stay physically active.
Wayne Otsuki (Katrine)
RANCHO PALOS VERDES, CA
Family? My wife, Katrine, and I have been happily married for 34 years. We have one son, Jonathon. He and his wife, Sayoko, live nearby, so we are fortunate to be able to see them quite frequently.
Working? I am still working at The Aerospace Corporation supporting the Air Force in the space and ground systems programs. I am involved with ground systems modernization where we are upgrading the tracking stations located throughout the world with new antennas and core electronics. I am planning to either retire or start working half time this October. I might work half time to transition in to retirement. I have been fortunate to work for The Aerospace Corporation since I graduated from college, but now I would like to spend more time with family and friends, do some volunteer work, and travel a bit more while I'm still able to.
Volunteering? Most of my volunteer work is with my church. I am a sound technician and am involved with other church activities.
Activities just for fun? I enjoy playing duplicate bridge, and play a couple of times a week, when I can at one of our local clubs. After I retire I hope to play more tournaments. I still jog regularly, although now it's just plodding along. My wife and I like to ski, but now it's just the easier slopes. We like to travel and hope to do so after retirement. My wife enjoys flamenco dancing and dances at recitals and at shows. I enjoy watching flamenco, so I attend many of her shows along with shows with other artists. We also are taking group ballroom dancing for the past two years. We love music and attend our daughter-in-law's classical symphony concerts that are local as well as rock n roll n '60's artists. We are also foodies!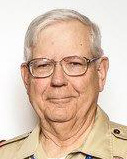 Bob Oursler, Jr..(Barbara Hendricks)
AURORA, CO
Family? Lost my wife Mary Beth (Ardmore Class of '61) to cancer in February 2012. We were married 46 years. Our son Tom and wife still live in Southern California. My new life partner, Barbara, and I are enjoying life after losing our spouses. She is a widow and cancer survivor. My Aunt Naomi von Guntoen turns 93 in September and still lives in Stillwater.
Working? I am an enrolled agent, master tax advisor for H&R Block and also teach advanced tax classes.
Volunteering? I am a 50 year veteran volunteer with the Boy Scouts, assistant scout master, railroading merit badge counselor/coordinator for Rocky Mountain Division of Train Collectors Assn., auctioneer for same group. I teach God and Country classes at Hope United Methodist Church and am also choral section leader, liturgist and lay volunteer.
Activities just for fun? Enjoying classic cars, movies, walks scenery in the high country, travel, cruising on Disney, photography, reading model railroading, railfanning, collecting Lionel trains, and visiting National parks.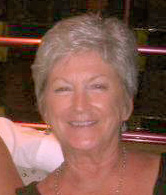 Linda Parcher Clements
OKLAHOMA CITY, OK
Family? My sister, Diane Parcher Clark (SHS '66), and her hubby retired to Thompson Falls, MT about five years ago. I visit them often. My daughter, Cheryl Wilson and one of my granddaughters, Kelsy Wilson moved back to Oklahoma from Ohio two years ago and are sharing my home with me. This is beneficial for all. My grandson Cody Wilson and his wife Jessica live in downtown OKC in the Bricktown area. Cody is an intensive care nurse at Integris Hospital and Jessica works in human resources at OCU. My youngest granddaughter Caitlin Wilson is in nursing school in Columbus, OH.
Working? No. I retired three years ago. Loving it a lot!
Volunteering? Yes, I completed the Master Gardener program at OSU/OKC and do volunteer work with that program.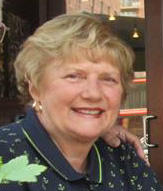 Carolyn Pennington Romer (Pete Romer)
HUXLEY, IA


Katy Reed
GREENVILLE, NC
I have relocated from Miami, FL, where I lived for 35 years, to Greenville, NC. Greenville is the home of East Carolina Univ. and Brody School of Medicine. After taking care of my mother for the last three years of her life, it was time to get out of Miami and move to some place smaller. Greenville is rapidly growing and currently has a population of about 90,000, is a university town and has the largest medical center in eastern North Carolina.
--- I retired from nursing in 2012 (my second career after being in the hotel and restaurant business). After a long battle with lung cancer, my partner of 20 years, Bet Hardy died. About a year later, my sister, Trish Turner retired, and we decided we would build a house and move in together. Our house is finally done, all on one story with two master bedroom suites for our privacy and sanity.
--- We enjoy Greenville and the perks that ECU has to offer, we are season ticket holders to the theater season and special music and arts performances. We keep busy traveling and volunteering at many church and social organizations. In the last five years we have been to China and Iceland and are looking forward to taking a European river cruse in the next year.

Billie Robbins Baker
PERKINS, OK


Roberta Saint Pennington (Dave Pennington)
OVERLAND PARK, KS
In 2012, Dave and I decided to change our method of traveling. We sold the big truck and travel trailer, and now drive or fly to destinations. It was a rather large lifestyle change after 10 years of going where we wanted, when we wanted, taking our "home" with us. But after some research and the help of friends, we discovered a "55+ community" that fits our wants and needs.
--- So, for the past four winters we have rented a condo on the Atlantic side, made many new friends, and enjoyed the abundant amenities. I lead an aerobics class twice a week while we are there, and this year served as "artistic director" for a group of 20 ladies who do water aerobics regularly and wanted to participate in "Monterey Fun Day" with a special performance. It was definitely new learning for me. Great fun and an entertaining story, if you are interested. Dave enjoys the nine-hole executive golf course on site.
--- We often are able to see son Scott while there; he still has a home in Lake Park, and visit with Nancy, Rob and the Super Six grandkids on the way back to Overland Park. For the past five years we have returned to North Carolina in June to attend their HS graduations.
--- Last August, we did one of those "stop talking about it and do it" adventures, and flew to Alaska for an extended land and sea experience. Fairbanks, Denali, Mt. McKinley, Talkeetna (used in Northern Exposure as the town of Sicily) Anchorage, Whittier, where we boarded the ship: glaciers galore, Skagway, Juneau, and Ketchikan, docking in Vancouver. We stayed there a couple of extra days, in order to visit Victoria and the Butchart Gardens--a fabulous experience for a dig-in-the-dirt gal like me.
--- Still love music and dancing, go to classes each morning at the local community center-aerobics, weights, Zumba, yoga. Makes me happy and no doubt easier to be around. It has also become clear that I am an "outside" girl and happiest when I am not stuck in the house - maybe why I like Florida so much in the winter.
--- Our blended family lives near and far. Daughters Jennifer and Georganna are here in the KC area. Scott is in Dallas. Nancy is in North Carolina and Steve is in Wichita. We have 10 grandchildren and now, a great granddaughter who shares my mother's, mine, and her mother's name--Lillian. Kristen and Lauren work in KC, Camille will be a junior at Nebraska, Caleigh a senior in HS, Christian and Gabe are working, Sarah is going to be a junior at NCU-Wilmington in the fall, Emily will be a sophomore at the local community college, Kyle is this year's HS graduate and Ethan will be a HS junior.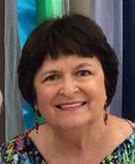 Helen Schatz Cole
STILLWATER, OK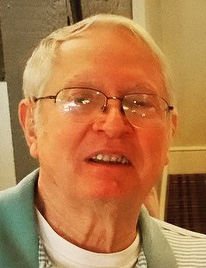 Tom Schlehuber
FREDERICK, MD
I'm sorry I won't be able to attend our reunion. I am setting up an ex-patriat residence near Bogota, Colombia and am out of the country now and when the reunion is scheduled for later this month. I shall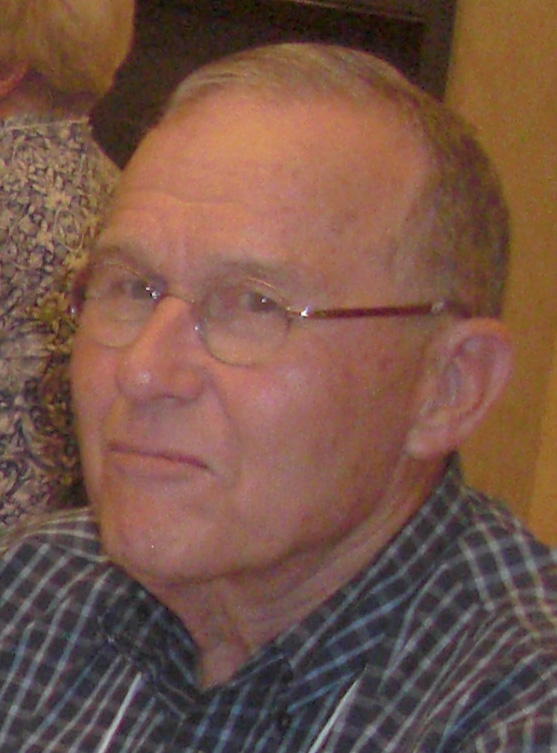 Kenneth Schroeder (Connie)
MUSTANG, OK
Family? Son: Sheldon Neil and wife Darcy were married in 2013. Darcy has three boys Jack, Cole and Reece. Sheldon started his architectural firm about five years ago, Freeman-Schroeder, 418 Peoples St. Ste. 101, Corpus Christi, TX.
Son: George Schroeder and wife Jenny married in 1998 with children McKena and Case. George coaches men's soccer at Bethany (OK) Nazarene University
Daughter: Holly Marie and huband, Ryan Johnson, married in 1999. Their children are Nolan and Jillian. Holly is a horticulturist and housewife. Ryan is a D.O. living in Olympia, Washington.
Activities just for fun? Connie and I bought a travel trailer, when I retired in 2012. We have spent a combined total of about one year in the trailer since we bought it. We have been from Olympia, WA to Key West, FL. We have don a lot of visiting and have seen a lot of our country. We really loved Yellowstone Park and St. Augustine, FL.

Tom Seeliger(Sharon)
ARANSAS PASS, TX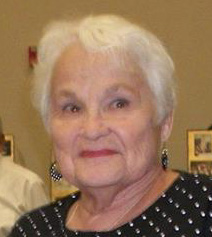 Sallie Sheehan Taylor
SPRINGTOWN, TX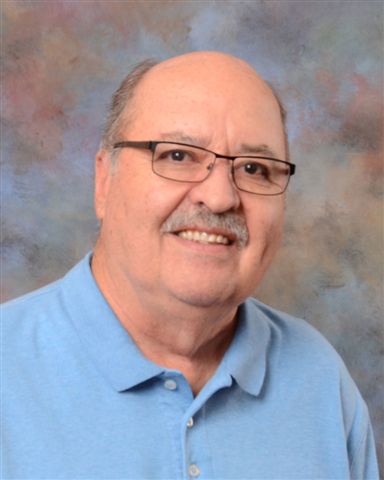 John Shideler
BELLVUE, CO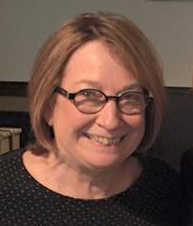 Marsha Short Dekker
HOLLAND, MI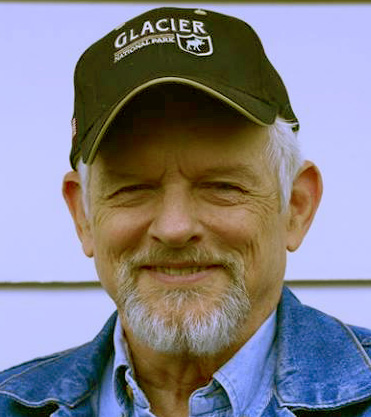 Bill Shull (Chris)
FARMERS BRANCH, TX
Family? Son got married. We were the photographers for the wedding. Then son and wife bought a house and they moved out :).
Working? Sort of... We do 3-4 arts and crafts fairs per year.
Volunteering? Chris volunteers at Dallas Zoo and Major League Baseball (Fanfest during the All Star Game).
Activities just for fun? Bought a travel trailer five years ago to replace our pop-up camper. Been to Colorado, Utah, the Dakotas... Currently leave it in Montana during the winter and camp there every summer. Nice and cool. Take a ba-jillion photos in Glacier National Park. :)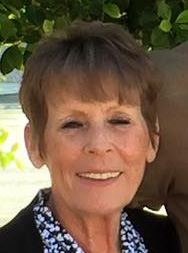 Donna SloanSaulters (Thomas Saulters)
OKLAHOMA CITY, OK
Bill Smith (Judith)
DENISON, TX
Working? I retired in 2013, but I work two days a week in my glass shop that I ran for the University of North Texas. I hate staying home. It pays me as much for a two-day week as I made when I started this job working a full week 22 years ago.
Volunteering? I do not have time to volunteer... My wife keeps me too busy between honey-do's and boating. I farm the back yard, chase Yorky dogs and smile.
Activities just for fun? I live three miles from Lake Texoma dam. Just bought a new pontoon boat. Judith and I chase stripers (fish). Chase... not catch.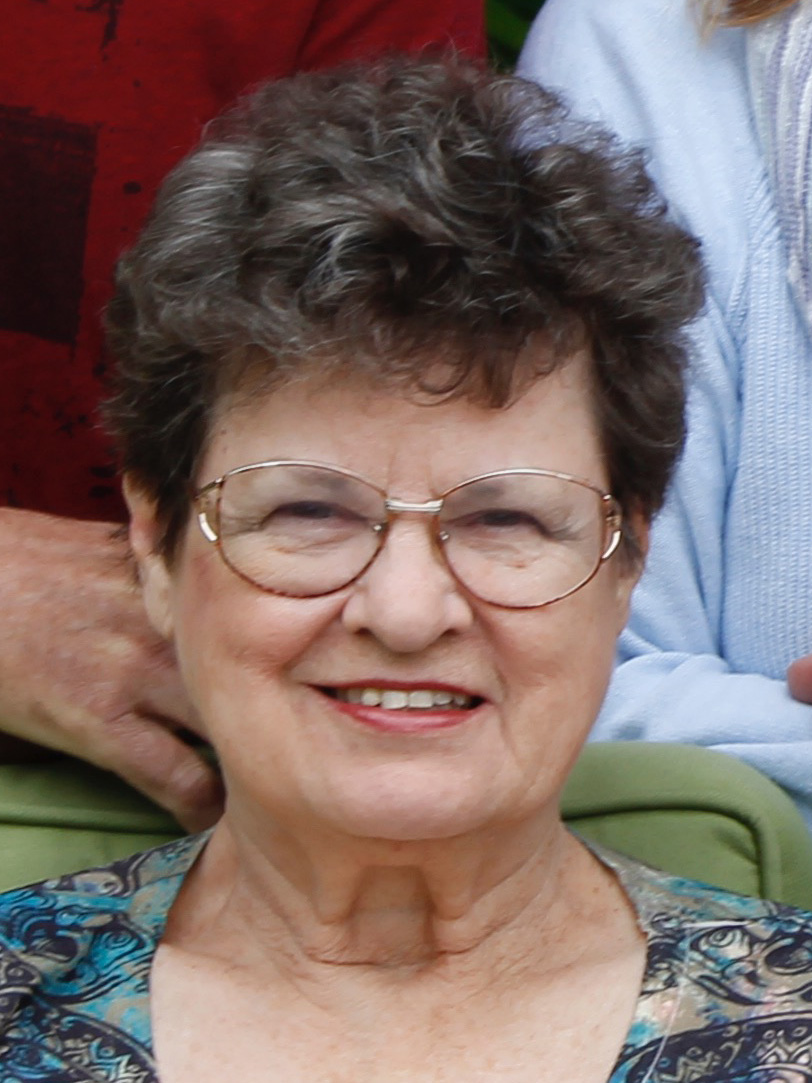 Diane Smith Preston (Bill Preston)
FLOWER MOUND, TX
Family? Bill and I have been married for 55 years. Retired to Flower Mound, TX in 2004 to enjoy our grandchildren.
Our oldest son, Mitchell, is a doctor in Sapulpa, OK. He and wife Lori have two grown children, Tara and Jordan, and three grandchildren there, Jaxson (7), Gia (3) and Emerie (9 mo). Our other son Curtis is an Electrical Engineer at Lockheed-Martin. He and wife Michaele moved here to Flower Mound in 2009. Their children are Tucker (10), Chase (10) and Bailey (8). Our daughter Amy works for Southwest Airlines in the Information Technology area. She is widowed and her kids are Piper (16) and Preston (13). I spend lots of my time driving Piper and Preston to school and activities. Piper is very busy with theater, voice lessons, etc., but will be driving in November, so that should free me up to drive Tucker, Chase and Bailey to things as they hit middle school.
Activities just for fun? Bill's number one activity is working on old cars. He recently finished the third restoration of our 1957 Fuel Injected Corvette. We take it and/or our 1956 Nomad to car shows all around this part of the country and enjoy meeting other people with similar interests. He keeps busy full time helping all his car buddies with their cars, when not working on one of ours. Our social life revolves around the cars too. We are active in several car clubs and I publish the newsletters for two of them and write articles for the other two.
Volunteering?I volunteer at church running our "Heart Ties Quilting Mission". Using donated material, we furnish around 200 quilts each year to Methodist childrens' homes in Texas and Oklahoma, plus other facilities in this area for homeless, abused women, disenfranchised youth, etc. I also enjoy sewing and altering costumes for Piper's plays. Sewing is becoming a lost art, which only grandmothers seem to know.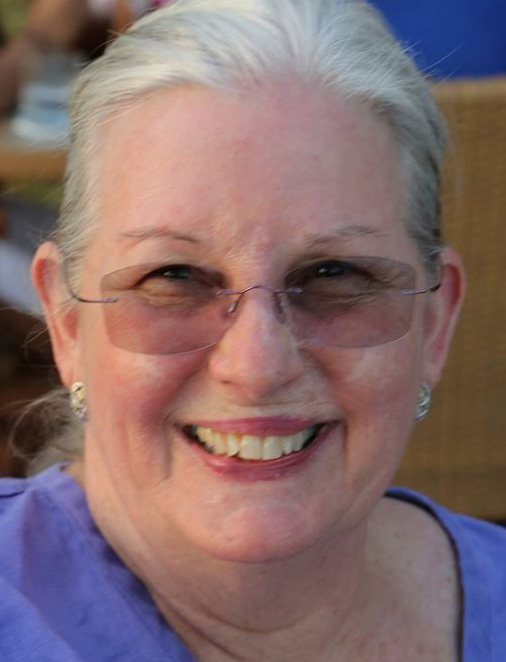 Mary Kathryn Smith Nahl
PORTLAND, OR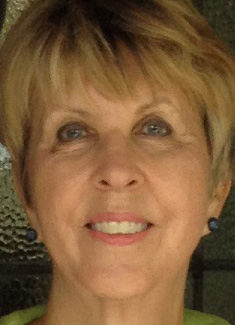 Sharon StevensWright (Gary Wright SHS'60)
STILLWATER, OK
Family? Our two sons, David and Blake, live in Rolla, MO and in Baton Rouge, LA, respectively. We love having them here and visiting them in their new home towns, as well! Our first great-granddaughter, Anniston, lives in Claremore, where we recently helped celebrate her second birthday with a "Pancakes and Pajamas Party." Our daughter-in-law, Christy, and one of our two granddaughters are both going back to college in Missouri this fall.
Working? Gary and I are both retired now. He does "sub" occasionally--just enough to enjoy it--and I went back one summer to complete a special project for Tulsa Community College. We both miss regularly seeing the friends and colleagues we worked with, so we try to see them occasionally just for fun.
Volunteering? I volunteer at First Christian Church, serving home bound communion and occasionally filling in on other jobs. I have been a Court Appointed Special Advocate (CASA) volunteer for several years but took a leave of absence this year to chauffeur my older sister and her husband to many out-of-town medical appointments. Both of them have several specialized health care needs and no longer feel comfortable driving on the highway. I also serve on the board of "12 and 12", a non profit addiction treatment center in Tulsa. I think I am now the oldest? Longest serving? (Maybe both; got to be at least one or the other) board member--kind of startling to see that in print--I began as a board "intern" through Leadership Tulsa in 2003 and have been working with them ever since.
Activities just for fun? I love to travel! A highlight has been that I was lucky enough to have a son who taught in England for a semester-abroad program. So a friend and I wandered through London for two weeks a couple of years ago with our own personal guide who had already scoped out the city. Late April is a beautiful time to be there--flowers everywhere in a riot of bright colors. I am hoping to return with another friend this year. I really loved being able to hop on a train or bus and see sights outside the city with amazing ease!
--- I also enjoy writing and have jotted down some family memories, as well as recollections of unique places and people who characterized Stillwater for me during that period. It has been an interesting exercise to reflect on that period as an adult looking back on the child's perceptions and vision. I hope these brief sketches will give our kids a sense of what it was like to live in a small Oklahoma town in the 50s.
--- I also play cards once a week with three or four friends who are, rather surprisingly, willing to put up with me. And finally, I love watching Cardinals Baseball (thank you, Matt Holliday!) and OSU Baseball (Thank you, Josh Holliday!).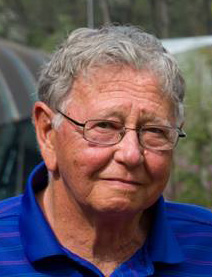 James Stone (Judith) 16 FB
BELLA VISTA, AR
We moved to Bella Vista in 2014 after Judy retired to be closer to some of our many grandchildren. We now have 12 grandchildren and 3 great-grandchildren. We sold our home in Memphis and bought a condo on the golf course. No more yard work for this old man. Judy stays busy with a knitting club, two different Quilting clubs and Bridge club. I spend my time on the course, weather permitting. We also work out spending time with the grand kids.
The time frame of the reunion does not work for us as we have a granddaughter's wedding that we will be attending. It has been quite a while since we have been back to Stillwater. We have no family in the area, since my folks passed away in 1986 and 1987. My brother and sister both live in Colorado now, and most of Judy's family is in Phoenix. It would have been nice to see Stillwater again and I'm sure there have been lots of changes.
Anne SwimMcGuire (David McGuire)
OKAY, OK
Family: David McGuire, husband for 33 years in Dec. (I know, not that long compared to some of you!!), 3 sons, 2 daughters, 17 grandchildren and 4 great-grandchildren.
Activities: Stopping and shopping in antique stores, junk stores, flea markets, estate sales and garage sales. We love collecting old American pottery, especially from Oklahoma (Frankoma anyone?).
We also love family get-togethers for celebrations. Taking trips to visit family and friends AND places we might find pottery!
--- Gardening for vegetables and plants and trees and flowers and it is helpful if rain falls to the ground frequently. Indoor plants are also fun but they do make somewhat of a mess.
Staying inside with air conditioning and a good book or puzzles when it is HOT and HUMID in Oklahoma which happens quite often in the summertime.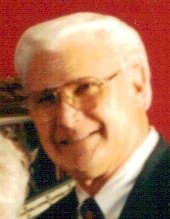 Russell Thurman (Debbie)
STILLWATER, OK
Family? My Family began in 1963 with my daughter Quendolia E. Thurman Wilzeck.
She has three sons. Sherri L. Thurman Comstock has one son and one daughter. Our number three daughter Jani G. Thurman has two sons and one daughter and one granddaughter. Our number four daughter RaChelle S. Thurman Whitehead has four puppies. All total six grandsons and two granddaughters and one great-granddaughter.
With my beautiful wife Debbie, we live on a ten acre spread. Living here for 13 years.
Working? Yes I just can't give it up. I retired from STC after 45 years. I was retired for five years. Then started selling office furniture, copy machines and office supplies. I work for B & C Business Products, with two stores in Stillwater and Cushing. I have worked in the Cushing branch for four and a half years.
Volunteering? I am a member of the Cushing Lion's Club, having served last year as the local President. This year I am an Area Zone Chairman.
Fun? We look forward to camping in our fifth wheel that we keep in Cassville, MO year round. We enjoy fishing for trout and sightseeing in the Ozarks mountains.
Rhonda Tucker Britton (Jimmy)
HOWE, OK
Family? Married 55 years on September 22. Children: 3 sons and 1 daughter, 11 grandchildren who live in Alaska, Utah, Colorado and Texas.
Working? Are you kidding? At our age! NOT! Don't have time---
Volunteering? Ceased volunteering three years ago. Prior to that I served as Treasurer for the Pagosa Area Trails Council, and Club Rep. to the Colorado Snowmobile Association, also wrote four grants which enabled our snowmobile club to purchase new grooming and hauling equipment to maintain the 130 miles of snowmobile trails in the Pagosa Springs area. I do, however, sing in our choir and enjoy sewing altar cloths for the Methodist Church in Poteau, OK. This fall I will be sewing some new robes for children participating in our Sunday worship services, and also participate as an Angel (don't laugh!) in our Drive-Through Christmas Pageant.
Activities just for fun? Walk, bike, travel. I've had a blast taking our grandkids to Hawaii as they graduate from High School, usually in groups of 2-3 kids. So special to have them without the parents and be amazed at how mature and responsible they've all become!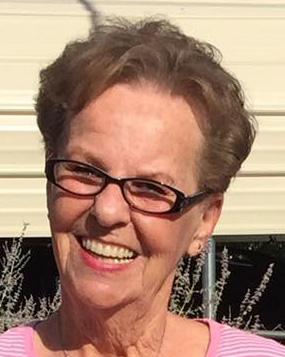 Margaret Walker Hamiter
HENDERSON, NV
Family? Over the last five years my family has grown to 9 grandchildren and 24 great grandchildren. I look forward to the birth of another great grandchild in January. Although the family is spread out through Oklahoma, Utah, Minnesota and Arizona, we stay in touch through social media, telephone and visit when possible.
My brother, Richard Walker (SHS '55), is doing well in Idaho and we get together during the holidays.
Activities for fun? Over the last year, I've gotten to know another recent widow and feel I've helped her through this transition period. I've introduced her to the world of arts and crafts, and we have fun taking day trips outside Nevada.
I enjoy cooking and doing yard work and feel blessed to have my dog Cooper as a constant companion.
Bill Walton (Carol Burton SHS '62)
CHERRY HILL, NJ
5/4/16 Today I started my drive to Alaska. Tonight I am just outside of Toledo, Ohio. I hope to arrive in McKinley Park, Alaska on May 14 and start to work on May 15. I will be working at the Grande Denali Lodge and will be driving a bus in the local area, taking tourists to/from the train station, to the shopping area, to the National Park entrance and anywhere else they tell me to drive. About a third of my drive will be on the Alaska Highway (Canadians call it the Al-Can Highway) which was originally built in 1942 when the Japanese were threatening to invade Alaska.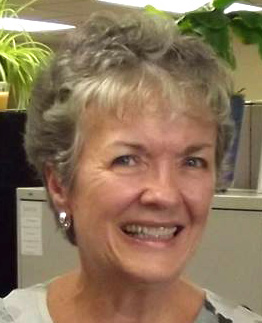 Kay Ward Roudybush (Daryl Roudybush)
LAMPE, MO
Family? As with most of you I'm sure, our lives continue to be busy. Daryl and I have four daughters between us, nine grandchildren and five great-grandchildren. We spend lots of time just kee(ping up with all of them with birthdays, graduations, holidays... well, you know what I mean. Busy yes, but wouldn't miss a minute of it?
Activities just for fun? Since we last saw you we have traveled quite a bit. In November 2011 we left for two months in Brazil where we stayed with Daryl's sister Janet McClanahan, a Baptist missionary there for over 50 years. To say we learned a lot is an understatement. We loved the people. They lived simply, but were warm and always interested in you and sharing what little they had.
--- We landed in Rio, went to the Iguassu Falls, which are quite amazing and three times larger than Niagara Falls. We traveled mostly in the northeastern part, but went to Manaus and the rainforest before heading home. A personal highlight was a ride on the Amazon River with its giant lily pads, river people whose houses float on the river, and a floating restaurant that was really good. Great Trip. Food marginal overall.
--- In June 2013 we set out with our truck and 5th wheel and toured parts of Canada and Alaska. We were on the road 81 days and drove 14,000 miles. Another great trip with so much beautiful scenery it was hard to take it all in. We returned down the west coast, San Francisco, then east and home. We also were the proud new owners of ten new tires before the trip ended! Yes, all the bad you ever heard of the roads is true. Maybe a bit worse..!
--- We spend three months each year in Florida, take a fall trip usually to the mountains, but toured the east coast in 2014.
--- 2015 was a good year for me. I wrote a book! I know, we all say we're going to someday, but I never thought that would be my year. My book "Sealed in His Love" was published last fall in Nigeria and is my journey through grief over losing my husband Charlie to cancer then learning to stand alone again. I'm sure many of you know this journey.
The book was written for Third World women to give them courage to believe in themselves and their self-worth. It has been distributed in that country and hope for many more countries. It will be available to download as soon as my website is ready.
--- I am looking forward to seeing all of you and catching up with you too. See you in September!
Don Washburn (Tammy)
STAMPING GROUND, KY
Family? My wife, Tammy, and I live on five acres with our cat and two horses.
Working? Retired
Volunteering? Kentucky Wildlife Center
Activities for fun? Woodworking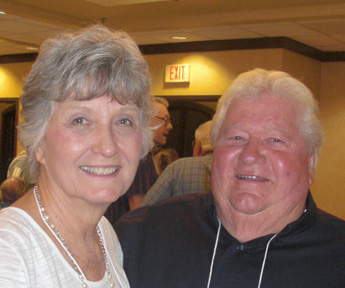 Gary Westmoreland
& Janice KroutilWestmoreland
STILLWATER, OK


Barbara WhatleyFriels (David Friels)
ARLINGTON, TX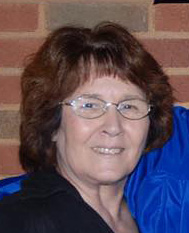 Virginia Grace WhiteBearry
STILLWATER, OK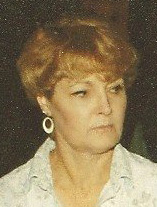 Betty WilsonDuckwall
STILLWATER, OK

Sue Ellen Wilson
BLANCHARD, OK
I retired from Cameron University in Lawton several years ago. This year I broke my leg and spent three months in hospital and rehab. I still can't walk. Live with my younger sister and her husband.
Carol Witt Gifford
OKLAHOMA CITY, OK
One of my grandsons is getting married in Florida the weekend of our reunion, so I cannot attend.
I retired five years ago.
2016 Classmate Bios H-Z A-G