Page 1-Adams-Carmichael Page 2-Carpenter-Durham Page 3-Edmonds-Long
Page 4-MacAlpine-Norton Page 5-Otsuki-Wright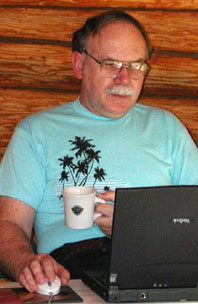 Norman Adams
Spouse: Jean Married: 25 years
I graduated with a BS in Math from Weber State University in Ogden Utah in 1966 and began immediately working for the Defense Mapping Agency (now National Imagery and Mapping Agency) in Saint Louis, Missouri. I spent 34 years there in various technical positions in the cartographic field.
I met my wife Jean (Laacke) in 1975 and we were married in 1976. We will
celebrate our 25th wedding anniversary later this month. We have no
children, but have had a succession of very loving Dobermans and Mastiffs.
Jean retired from Lindbergh School District in 1999 where she had managed
the computer systems for the district for many years.
We both are still heavily involved with computers in one way or the other,
but are beginning to settle down to a more relaxed retirement life in
Bigfork, MT. This is a resort community on the shores of Flathead Lake, with
Glacier National Park just a few miles to the North. We will continue our love affair with this Park which we have enjoyed for many years now. Hiking and Skiing are my hobbies, and Jean enjoys cooking and reading. We now live in a log house nestled in the woods, which was always my dream for
retirement.
Since I was listed as deceased at the 40th reunion in 2001, I've attached a jpeg image of myself taken recently­-just to prove I am alive.
***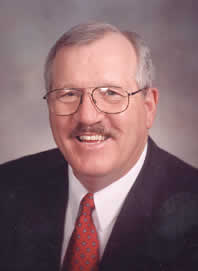 Gale Andrew
Occupation: Retired & Manager/Director, Oklahoma Rural Rehabilitation Corp.
Spouse: Barb Andrew Occupation: Manager/Stylist, T and Me Hair Styles
Married: 17 years Children: 4 Grandchildren: 5
Between us, Barb and I have four children and five grandchildren. David Wyatt and his wife Jeanine live in Houston, TX and have one daughter, Hannah (10). Shelly Wyatt Shropshire and her husband Mike live in Lucedale, MS and have three children; Bailey (7), Lauren (6) and Wyatt (2). Rob Andrew lives in Stillwater and has one daughter, Angel (2 mo.). Brett Andrew and his wife, Emily, were married one year ago and live in Tulsa.
I retired, about 2 1/2 years ago after 33 years of service with the USDA's Farmers Home Administration (now Farm Service Agency). I presently manager, on a parttime basis, a small non-profit corporation called the Oklahoma Rural Rehabilitation Corporation (ORRC). ORRC manages a fund, which was originally allocated to various states in the early 1930's. These depression-era funds have continued to accrue interest and are presently utilized in making farm real estate loans, scholarships for rural graduating high school seniors and a small community development grant program in rural areas. I usually spend about three days a week doing this. Ideal retirement job that doesn't interfere with my hunting and fishing. I'm also still playing a little "senior" softball (sounds old).
***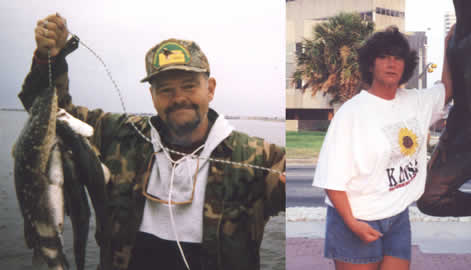 Bill Arnold
Occupation: Retired Teacher-Wichita Public Schools
Spouse: Linda Weir ('63), Enrollment Specialist, Wichita Area Tech. College
Married: 34 years Children: 2 Grandchildren: 2
Bill Retired in 1997 after a variety of positions in education ranging from coaching to administration. He and Linda Weir (class of '63) have been married for 34 years. Linda is a program advisor and internship specialist for the Wichita Area Technical College and will retire in 2003.
Bill and Linda have two children. Teri is an Oklahoma State graduate and is a program director at Deveraux House. Teri and her husband, Brent, have two children and live in Orlando, FL. Jon is a Web manager for the University of Colorado and lives in Boulder, CO.
In his retirement, Bill enjoys fishing and golf. We live one block from the Tall Grass Country Club golf course and one mile from a nice fishing lake. He spends a lot of time in his garden, walking and biking.
Since his retirement, Bill has spent about one hundred days a year traveling to Orlando, FL; Lake Havasu, AZ; Las Vegas, NV; Padre Island, TX and Vail, CO. Linda spends her spare time reading and gardening. We will spend most of June and July in Vail this summer.
We will attend the 40th Reunion for the Friday night social, but Bill is in a 2-man (because of his high 11 handicap and a good partner) golf tournament in Wichita on Saturday.
***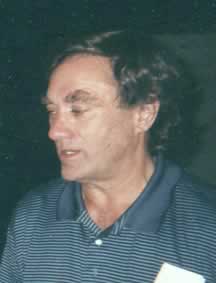 Karl Baumgartner
Spouse: Carol Married: 20 years 3 Children
Jaclyn (19)-Sophomore at Baylor Univ.
Michael (16)
William (9)
*******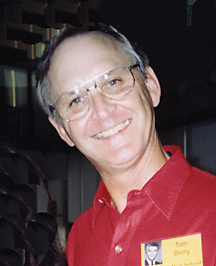 Tom D. Berry
Tom D. Berry is well known in the Auction, Real Estate and Energy businesses. He is a graduate of Oklahoma State University and is a licensed and bonded real estate broker, and a private pilot. Berry is a member of the National Auctioneers Association and has been in business since 1970. Berry is a Director of privately held energy companies and a publicly held banking institution.
*******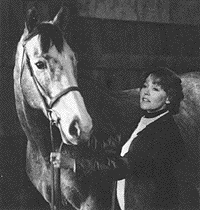 Married Name: Wynne
Spouse: Lee Wynne
Children: 2 Adopted children: 17 Grandmother of many
CaMary Wynne is the wife of Lee Wynne, and the mother of two children, the adopted mother of 17 additional children, and the grandmother of many. She is an acclaimed artist, published author, Therapeutic Child Care Specialist, sought after public speaker, extraordinary horsewoman and instructor, and humanitarian. She and her husband have taught clinics all over the United States and parts of Europe on a variety of subjects varying from horses, to children's behavior problems, courtship and marriage, parenting, and values. "Method's of Teaching" is one of her most popular courses, with "Positive Discipline" running a close second. The calls for her art work, writing, teaching, and her insight on positive solutions for parenting problems keep her hurrying in a constant circle to take care of all the requests. She hopes that the material offered here in Eternal Precepts will be of use to those who are in need. The intention is to uplift, inspire, and mend spirits that may be weakening.
***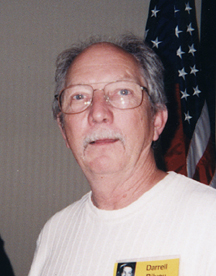 Darryl Bilyeu
Married Name: Leslie
Spouse: Maxine
***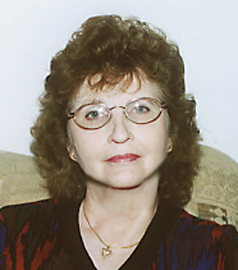 Nita May Bissell
Married name: Gilliland
Spouse: Richard Occupation: Retired, Boeing, Engineer in management
Married: 41 years Children: 5 Grandchildren:7
We have 5 children. Rick, 39 is divorced with 2 children. Devon is 13 and will start 8th grade in Sept. She is an outstanding student and took part in a cultural honor student trip to China last February. His son, Christopher, is 11 and will be entering 6th grade. Chris is a good student, although his interests are golf and baseball. He is an outstanding player for his team. Rick, Devon and Christopher are avid snowboarders. Rick owns an auto body repair shop in Redmond, WA.
Our second son, Randy, 38, owns a fine woodworking and custom construction business. At this time he is rebuilding a boat house on Lake Washington in Seattle. His wife Kim is a counselor at an elementary school. They have two children. Carly is 9 and will enter 4th grade. Each year she is chosen for a part in the school play. This summer she played softball and in the fall she played soccer. She and her dad are taking Violin lessons together. Jeff is 6 and will start 1st grade. He is just an easy-going kind of guy. He enjoys school very much. This was his first year to play T-ball. He liked playing, but wished he was old enough to play without the T-stand! The family cross-country skis in the beautiful mountains this area is blessed with.
We have twin daughters, Nancy and Joyce, ages 33. Nancy and Bob Kirtley have two sons. Kai is 5 and will start kindergarten. He is the funny one of the group. He is looking forward to school and playing soccer for the first time. His brother Campbell will be 2 the 21st of July. So far he is just a happy baby and thinks his big brother is the greatest. Nancy is a stay at home mom at this time and finds this the best job of all. Bob is a counselor at a prison for children. It's a hard job but he is very gifted at working with the kids.
Joyce and Eric Phillips have one son Keegan. He was 5 May 31st. He will be starting kindergarten also. He is an all-round boy. I can't think of much he isn't interested in. Joyce is a senior planner for the city of Lacey just south of Seattle. Eric is a planner for the transportation department in Pierce County, also just south of Seattle.
David, our youngest is 31 and at this time is living at home recovering from extensive surgery to his knee. He is not to walk on the leg until July 15th. My guess is that things will be very boring before he is back on his feet. His interests are long bike rides and learning to snowboard.
Richard and I have been retired for six years and don't miss anything about working but we do miss seeing our co-workers as often as we once did. Richard has taken art lessons in oil painting on canvas and is now a certified instructor. He teachers 4-5 times a month. I'm always on the lookout for old linens and lace, which I design and sew into different projects. Last summer for our 40th wedding anniversary we spent 3 weeks in Paris, France. What a lovely city. I'm sure we'll go again. I was able to purchase some very old French lace that is almost too dear to use.
Thankfully we still have the pitter patter of 4 little paws of our darling four-year-old Boston terrier.
***
Joe Bowles
Occupation: Business Owner
Spouse: Daphne Married 27 years Children: 2 Grandchildren: 2
I attended Perry schools for 11 years and Stillwater my Senior year. I
grew up with the kids in Perry and attend class reunions with them. Nothing
personal, I am just close to many of them. One day I may attend both.
***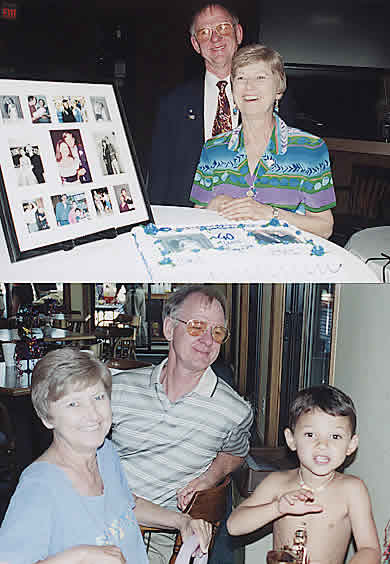 Guy Broaddus & Linda Marlin
Married name: Broaddus
Occupation: Guy-Self-employed Linda-Retired
Married: 40 years Children: 2 Grandchildren: 1
Daughter Toni Marie: Stanford Law Graduate-practicing law in San Francisco. Daughter Teri Lynn: Elementary Teacher-Stay at home mom of 5-year-old J. Paul Naifeh, who is a student at Holland Hall kindergarten in September.
Guy & Linda-"Very Proud" of all of the above.
Guy-Still selling minnows and worms. Past Exalted Ruler of Sapulpa Elks Lodge #118 (very active Elk)
Linda-Sapulpa Chamber Vice President. Creek County Ambulance Board Chairman. Business & Professional Women-active member. Retired Oklahoma Department of Transportation. June 2000 Linda was diagnosed with ovarian cancer and spent a year doing treatments, two surgeries, and stem cell transplant. June 2001 cancer free. Hard year for both of us, but enjoying life once again.
***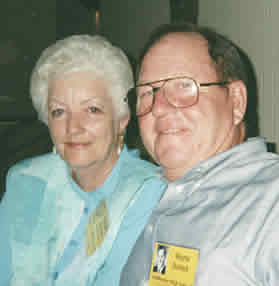 Wayne E. Bullock
Occupation: Professional Dog Breeder
Spouse: Norma Occupation: Law Library Supervisor, Dept. of Corrections
Married: 18 years Children: 1 Grandchildren: 1
Norma and I got married February 12, 1983. She has one son, Billy, who lives in Cleveland, OK. I have one daughter Lisa, who lives in Bauch Springs, TX. Lisa is married to Mike Taylor and they have one daughter, Morgan.
My job consists of anything my wife wants me to do. It's nice having only one boss, after all of those years in the prison work. (Just joking.) We have a large dog kennel which consists of approximately forty Boxer females, 20 dachshunds and 3 Min Pens. This keeps us both very busy. I am retired, but it is spelled… T-I-R-E-D. We raise a large garden every year and I enjoy giving fresh veggies to the old folks.
My main interest, other than my wife, is my granddaughter. She has her grand dad wrapped around her little finger. I guess this is what grandchildren are for.
***
Carolyn Calvert
Married Name: Rauch
Occupation: Self-employed Realtor
Spouse: Kenneth E. Rauch Occupation: Sales Rep., Big V Feeds
Married 39 years Children: 3 Grandchildren: 3
Son, Craig is a computer programmer and installer in Dallas, TX and father of grandson Marshall (9). Son, Kenneth II is the the father of our other two grandchildren Brook (9) and Blake (6); Our daughter Carole Elaine Carter is a commercial realtor in Okla. City.
My hobbies are gardening, sewing, singing and playing with the most beautiful and smartest grandchildren in the world. Life is good and has
blessed Kenneth and me with many rewards, the most important of which are
our children, their spouses and children. We own 193 acres and run a small
herd of Beefmaster cattle. I have worked in real estate since 1979 and have
a brokers license.
***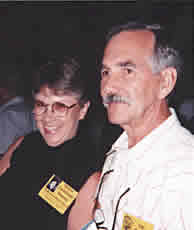 (Neoma) Faye Carmichael
Married Name: Ramsey
Occupation: Parttime Office Manager, Furr. Forming Patterns
Spouse: Ivan - Retired, Oklahoma City Fire Department
Married: 38 years Children: 2 Grandchildren: 1
We have two sons, Scott and Todd. Todd lives in Oklahoma City with our only grandson, Dillon, who is nine years old and the joy of our life. Scott died nine years ago and left a huge vacancy in our family.
I quit working full time in 1990. In 1993, I was asked by a wonderful lady to manager family-owned business part time out of her home. Just this year her family moved to Alabama and I am now managing the business out of my home.
Ivan retired from the Oklahoma City Fire Department in the fall of 1991 after twenty-two years and two months. The next two years we traveled off and on through the central and western part of the U.S. in our 5th wheel trailer. Five years ago we bought 80 acres, 3 1/2 miles north of Coyle and started a small cow/calf operation of black angus. We now have a home on the acreage where Ivan spends a lot of time doing whatever men do in the country. I visit the country occasionally, but I like being close to all the big city conveniences.
Last year, after wanting to take dance lessons all my life, I started taking tap lessons. I love it and this year performed with my dance class at the Oklahoma City Arts Festival.
I am still very involved in gardening. I am a Master Gardener (just a title, I'm not really a master of anything), a member of the Hosta Society (Hosta is a beautiful shade plant) and Water Garden Society of Oklahoma. I have been the editor of the Water Garden Society of Oklahoma Pond Tour Magazine for five years and have held several other positions in the Society. My garden gives me peace when other things in my life are chaotic.