Page 1-Adams-Carmichael Page 2-Carpenter-Durham Page 3-Edmonds-Long
Page 4-MacAlpine-Norton Page 5-Otsuki-Wright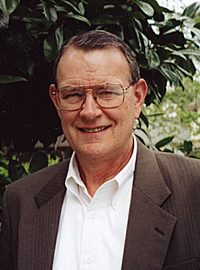 Jerry Edmonds
Occupation: Retired
Spouse: Doris, Retired
Married: 35 years Children: 2
Doris and I have been married almost 35 years (this May) and have two sons. One is married and lives in Richardson, TX. he works for Price Waterhouse-Coopers. The other son is single and works here in Houston for Reliant Energy.
I have worked in Houston since graduating from OSU in 1966. Last year, my wife retired from teaching (elementary education) and I have retired from Reliant Energy this month after almost 30 years. We are currently involved with building a new house-an "empty nester". We have a 5th wheel RV and plan to do a LOT more traveling in the future. I enjoy playing golf and working on various projects related to the house, RV or vehicles.
In the future, my wife and I plan to do more volunteer work. I might be interested in a part time job working with travel or RV matters.
***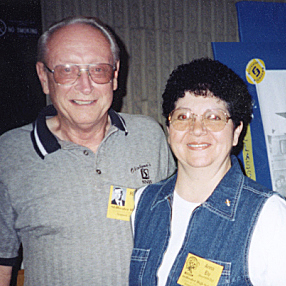 Raymond Ely
Spouse: Anna Children: 2
I am still retired from the Stillwater Police Department and working at
the Stillwater National Bank. My wife Anna and I became parent-in-laws with
both daughters this past year. Everything else is the same as five years ago.


***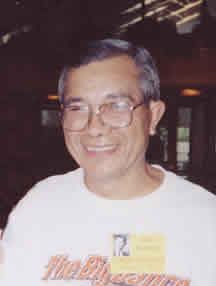 John L. Esparza
Occupation: Dry Cleaner, Northside Cleaners
Spouse: Tammy Occupation: Manager, Subway
Married: 18 years Children: 7 Grandchildren: 8
I'm working on my second marriage of 18 years to a wonderful woman. I have three children by my first marriage and four children in my second. Four of my children are married or have been married and I now have eight grandchildren. All are in good health and doing fine. Two of my children and five grandchildren live in Texas and the rest are still in Stillwater.
I worked for Moore Business Forms for 28 years until the plant closed in December of 1999. I took my early retirement at that time. I went to work as a dry cleaner for Northside Cleaners in April of 2000 and have worked for that firm since.
My hobbies include bowling and golf. I also like to fish and have a camping spot at Lake Carl Blackwell in the Moose Area, which we utilize as much as possible during the summer months.
****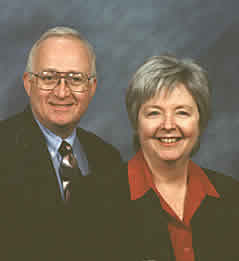 Kae Evans
Married Name: Fisher
Occupation: Retired teacher
Spouse: Larry Occupation: Consultant, IBM
Married: 38 years Children: 3
Larry and I live on the shores of scenic Lake Lewisville with our artist son and student daughter-in-law, two dogs and two cats. I am enjoying being a volunteer again-two days a week at Habitat for Humanity and one day at our town hall. Church is important to us and we serve in several functions. We enjoy traveling to our sons' in Connecticut and Virginia and other family in Colorado, Iowa, Montana and Tennessee. We look forward to more cruises and more time to enjoy people and places.
***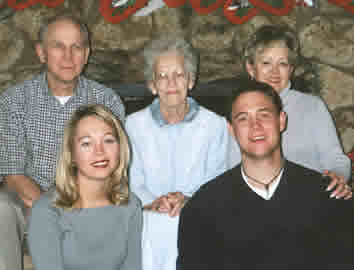 Judy Flood
Married Name: Hill
Occupation: Banker, Bank One
Spouse: Marshall Occupation: Sun America Securities, Investment Broker
Married: 33 years Children: 2 Grandchildren: 0
Marshall, my husband of 33 years, is an investment broker. Holly (25) is teaching in McKinney, Texas. Marty (23) just returned from Malaysia and will be attending seminary in Fort Worth this fall. He is a missionary.
Bank One has been my home for seven years, coming from being a stay-at-home mom. My days as a Client service Representative are filled with loans, CDs, and new accounts. For exercise I do power pump and walk, unless I can find a racquetball partner. On Sundays I teach 70-year-old women, plus have been involved in our Hispanic ministry this summer. This fall I plan to teach at a pastor-wife conference in Kenya, Africa for a week.
***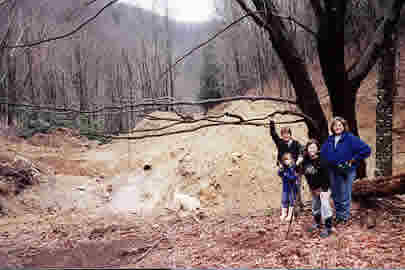 Mary Lou Walsch Foltz
Married name: Cagle
Occupation: Bank of America
Spouse: Greg - Bank of America
Married: 11 years Children: 4 Grandchildren: 4
(son) Curtis Foltz, wife Donna,and their daughter Michelle. Curtis: V.P. Latin America
(daughter) Christie, husband Chris, children Abbie, Ashley & Dylan Rice. Chris: V.P. Beverages, CAS Americas
(daughter) Cassie Garland, Chemical Engineer, Corning Optical Fibers.
(son) Matt Cagle, student.
Greg and I both work for Bank of America-me 22 years, Greg 16 years. At this point it is unlikely that we will return to Oklahoma to live, so we have been searching for a "homeplace" in North Carolina. Last year the family purchased 28 acres of undeveloped property located between Boone and Bamee Elk, NC. We plan to build vacation homes someday. But first we have to have a road and a bridge, the basics. This is a project with all the children. Right now we are camping on the property. It is beautiful and has a trout stream on the property. And we are exploring it all.
***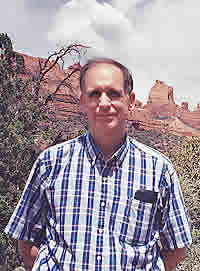 David Franklin
Occupation: Engineering Management, Bettis Bechtel
Spouse: none Children: 3 Grandchildren: 0
My three children are firmly embedded into the west-coast life, which I suppose means that they are part of the dot-com culture. Paul approaches 30 as a programmer for Amazon. com, and I am becoming an on-line shopper, but have not fully adjusted to not seeing the product first.
Joel is a civil engineer for a Sacramento engineering consultant firm and may go back to graduate school this fall, which mans I cannot be very old since I still have kids starting school.
Diana and her husband are working on PhDs in computer engineering at U. of California Davis, which means they live in a different world in that they understand what goes on in cyberspace, which means that they can talk technobabble that I do not understand, effectively shutting me out of their conversation. Perhaps it was better when they were 12 and could not do this.
After receiving a PhD in Metallurgical Engineering, I began a career studying behavior of materials in the cores of nuclear reactors, ending up at the Bettis Atomic Power Laboratory as Manager of PWR Materials Technology. New activities in the last decade are tennis and ballroom dancing. I am currently enjoying the single life, dating Julia Roberts, Faith Hill and Demi Moore.
***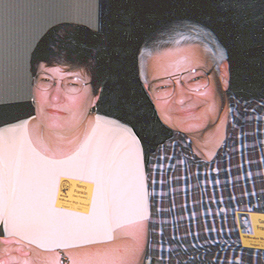 Gary N. Franklin
Occupation: Certified Public Accountant, Self-employed
Spouse: Nancy J. Occupation: Accounting Supervisor, City of Stillwater
Married: 31 years Children: 2 Grandchildren: 0
Nancy and I have two grown daughters, Lisa and Lori. Lisa is 29 and is a speech pathologist at a rehab hospital outside Chicago. Lori is a mental health therapist and is working for Parkside Mental Health Clinic in Tulsa. Lori is 27 years old.
My CPA practice is primarily tax and bookkeeping. It seems to keep me very busy year round not leaving any time for hobbies. We enjoy following OSU sporting events and spending as much time as we can with our two daughters. We also enjoy traveling as time and finances allow.
***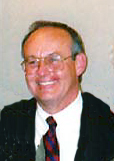 Michael Allen Graham
Occupation: Department Head, Political Science Department
at San Francisco State University
Spouse: Sidney Hume (class of '63)
Occupation: Mgr. of Compensation, GE Financial Ins.
Children: 3
Michael Graham is an astute political observer of the U.S. Constitution, who approaches the subject with deep knowledge and a dry wit. Graham grew up in Oklahoma and received his B.A. and M.A. degrees in Political Science at Oklahoma State University in his home town of Stillwater, Oklahoma. He received his Ph.D. in Political Science from U.C. Santa Barbara. He has taught at many universities including Oklahoma State University, U.C. Santa Barbara, Northwestern University and Loyola University of Chicago. He is an Associate Professor in the Political Science Department at SFSU. Graham's major teaching and research interests are in the fields of public law (constitutional law, the judicial process and judicial behavior with an emphasis on the U.S. Supreme Court) and American political institutions (Congress and the Presidency). Civics was never so good.
*****
Bill Gray & Linda Joyce
Married name: Gray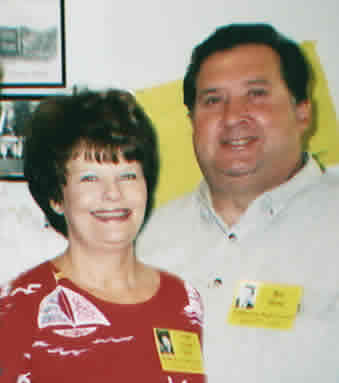 Occupation: Dentist Children: 4
(Taken from an article in the Stillwater News Press)
William Gray had an inkling of what he wanted to do for a career. But, it wasn't until a visit with Dr. David Heller, his childhood dentist, at a high school career day event, did Gray confirm his decision. "I thought about dentistry," Gray said. "I liked the idea and I liked my dentist. He influenced me more than anything." Gray, a Stillwater native, has been practicing here since 1969. In April of that year, he joined Heller's practice on Washington Street after returning from Vietnam. He spent seven years there before building his own practice at 605 S. Orchard.
Gray moved to Stillwater in 1951, where his father, Fenton Gray, was a professor at Oklahoma A&M. After college, Gray attended dental school at the University of Tennessee at Memphis. That was followed by a stint in the Army in Vietnam, where he worked as a dentist. While in Vietnam, Gray corresponded with Heller about possibly working with him once he completed his military obligation. "I always liked Stillwater and thought I would come back (one day)," Gray said. Gray returned to Stillwater along with his wife Linda (Joyce) Gray. They have four children: Scott, Kelli Gray-Moon, Jeffrey and Lyndsee.
Gray, 57, is celebrating his 32nd year in the profession. His current staff includes Glenda Martin, front office manager; and Jaime Humphrey and Hayley Brown, dental assistants. "It's gone by pretty fast," Gray said. "I'm working on third-generation patients." Gray has cut his work schedule back to four days a week, but says he doesn't plan on closing up shop anytime soon. "I like dentistry," Gray said. "I don't plan on retiring anytime soon. I've got at least another 15 years in me." "It gives you a lot of job satisfaction. I like being my own boss."
***
Jim Gray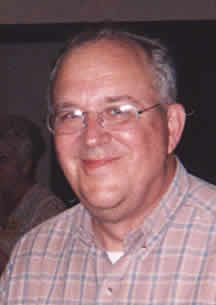 Occupation: Attorney
Spouse: Bibi
Married: 31 years Children: 2 Grandchildren: 4
Wife Bibi is involved in many volunteer activities, including church, Sheerar Museum, Payne County Health Dept., OSU Garden Club, PEO, etc. Son Otis (30) teaches and is in charge of the Synthesized Music Department at the Arts Magnet High School in the Dallas Independent School District. #2 son James (27) and his wife, Aubrey, are Special Education teachers in Laredo, Texas. Our boys each have 2 children, a boy and a girl, ranging from 2-9 years.
I continue to eke out a living with a 1040, CPA-type tax practice for clients who live or have lived overseas. Retirement is my dream, but unfortunately, nowhere in sight. Sanity is maintained by a lovely wife, precocious grandchildren, tournament chess and, probably more than anything else in the way of hobbies, heavily involvement in our local community theatre group, Town & Gown.
*****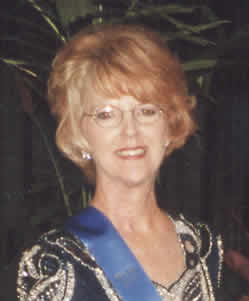 Karen Ann Himes
Married Name: Matheson
Occupation: Senior Sales Director, Mary Kay Cosmetics
Spouse: Dean Occupation: Environmental Tech., Mercruizer
Married 40.5 years Children: 2 Grandchildren: 1
We have two sons, Michael Scott married to Rhonda and they have an 8-year-old daughter, Michaela Blaine. Our other son Dennis is married to Christy. Dennis is going to school in January in Tampa, Florida. He has been married 2 years. Scott is a sales rep for Sara Lee, Inc. He has been recognized twice for Salesman of the Year, when it was owned by Cain's Coffee. Scott does a lot of bass fishing tournaments. Dennis has worked for Cardiology of Tulsa. He does mountain climbing, motor cycles, mountain bikes and golfing. He is returning to school for 18 month echo school in Tampa, Florida. Then from there who knows where he will live.
I have been with Mary Kay Cosmetics for 20 years and a Sales Director since 1993. I have won five Mary Kay cars from the Co. National. Court of Sales & Recruiting.
Dean has been with Mercruizer for 18 years. We were busy for the last 40 years with old cars, but now we are back into motor cycles. Dean rides a Harley Davidson Fat Boy that I gave him for Christmas and I ride a Harley Davidson Deuce.
I travel quite a lot and look forward to doing more of that this coming year, since I have consultants in 12 states and am gearing up to start a unit in the Philippines. I have three consultants in car qualifications and one who just won her Mary Kay. That will move me to Senior Sales Director.
We are members of Lost Creek Methodist Church. We love spending time with our boys, daughters-in-law and our granddaughter.
***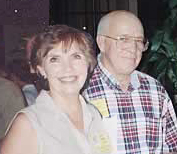 Carl Hiner &
Carol Jardot
Married name: Hiner
Occupation: Payne County Sheriff
***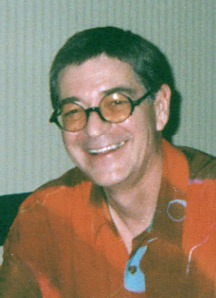 George Holman
***
Carolyn F. Hopper
Married Name: Sullins
Occupation: Housekeeper, Oklahoma State University
Spouse: deceased 1988
Children: 4 Grandchildren: 13 Great Grandchildren: 4
My brother Tom and sister Gladys are still alive and enjoying life. My kids all live in Oklahoma, fairly close so we can spend holidays together, when we can get off work. I have 13 grandchildren, 3 great granddaughters and 2 more great grandkids on the way.
As I am getting close to retirement, I don't think of work when I can help it. Hobbies tho, I do enjoy. I do crocheting, beadwork, sewing, quilting, gardening. So I stay busy. My grandkids who live here go walking with me, when the weather lets us. I also enjoy tracing my family back thru time, finding out all I can about them. I also like to cook and try new things. Presently I am working on putting together a family cook book of everyone's favorite foods to be passed down.
*****
Karen Hornbuckle
Married Name: Bon Homme
Occupation: Retired L.P.N.
Children: 1 Grandchildren: 2
My daughter, Amy, lives in Prineville, Oregon and her two sons, Caleb (7) and Jimmy (5).
I worked as a L.P.N. for 28 years before having to take medical retirement in 1995 and after serving in the Army for a couple of years. My hobbies are traveling, handicrafts and raising grandchildren.
*****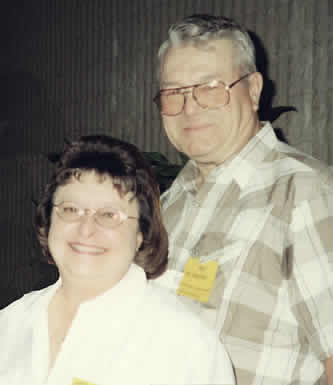 Bill Human
Occupation: Self-Employed Truck Driver Owner/Operator
Spouse: Jean Occupation: Patient Care Assistant, WIC Nutrition, Payne Co. Health Dept.
Years Married: 30 years 4 Children 8+ Grandchildren
None of our Children live at home!
Hobby is drag racing.
Tom Kinnick &
Priscilla Washinka
Married Name: Kinnick
Occupation: Priscilla-teacher, Stillwater High School
Tom-retired
Married: 40 years Children: 2 Grandchildren: 2
After 22 years away from Stillwater, we enjoy having our extended families nearby. We appreciate being able to celebrate ordinary occasions and special events in the lives of our daughter and her family and our siblings' families. Life is good!
I love teaching psych and soc. Enjoy high school students. Always have a book I'm reading and usually have another book on tape in the car. I look forward to coffee with friends and family every Saturday and Sunday, aerobic class with friends four days a week. In the future, I am excited about traveling with Tom (after I retire).
Tom retired from teaching school 3 years ago and recently sold the sports card shop he owned for 9 years. Managing his parents' estate is keeping him as busy as he wants to be until I retire.
*****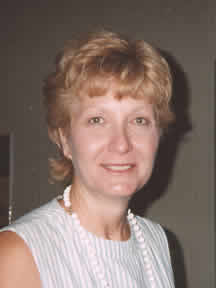 Janice Kroutil
Married Name: Nealy
Occupation: Houck Insurance Agency, Part time
I am divorced-no children. I returned to Stillwater from Atlanta in 1986. My mother, who is 91, lives in my home with me. I have a lot of pets. I keep busy taking care of a big yard, garden, the animals and seeing to my mother's needs. My sister, Eileen Borland, lives close to us and she has four children. I have a brother and we get together with family on special occasions. I like my simple lifestyle.
I work only part time at the Houck Insurance Agency-a couple of days a week and when needed. It's great to go there and see the girls and catch up with what's happening in our lives, have lunches together, celebrate birthdays. Kent is a good boss. We're all friends. Also go to church with two girls from work and the three of us are involved with the Women's Missionary League of the Lutheran Church which we attend.
*****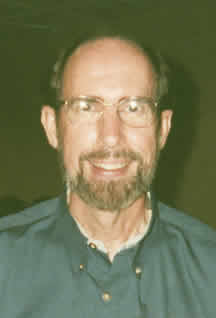 Gary Leonard
Occupation: Engineer, MCI
Spouse: Janice Occupation: sales rep
Married: 35 years Children: 2
My wife of 35 years is Janice, who works as a sales rep (infant bedding) from our home in Plano, TX (Dallas). Our older son Scott is married to Kate. Younger son Derek will marry Amy next month. They all are in the computer industry in the Dallas area.
I've become part of the telecom industry, having joined MCI in 1989. I'm part of the engineering team that brought you such products as 1-800-Collect, and Voice-Dialing. Currently I get to play with internet telephones, to see if we can make some money in that business. I've been awarded several patents in the technical end of this business.
We're involved with church and Sunday school activities, and a couple of couples bridge groups. Our favorite together activity is solving crossword puzzles. I've had a long-time interest in photography (I was taking and processing photos of our 6th grade class at Eugene Field school). Now I'm getting digital photos figured out. Genealogy also consumes a bit of time, as I'm looking into Janice's West family history. (My dad pretty much took care of our Leonard line and Mom's Romary line.)
*****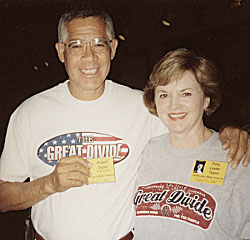 Polly Lester
Married Name: Taylor
Spouse: Robert Taylor
*****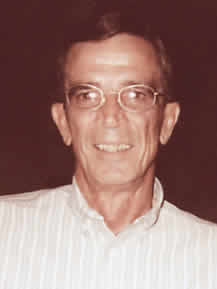 Gary Long
Occupation: Retired
Spouse: Sandra
Years Married: 37 Children: 2
Page 1-Adams-Carmichael Page 2-Carpenter-Durham Page 3-Edmonds-Long
Page 4-MacAlpine-Norton Page 5-Otsuki-Wright